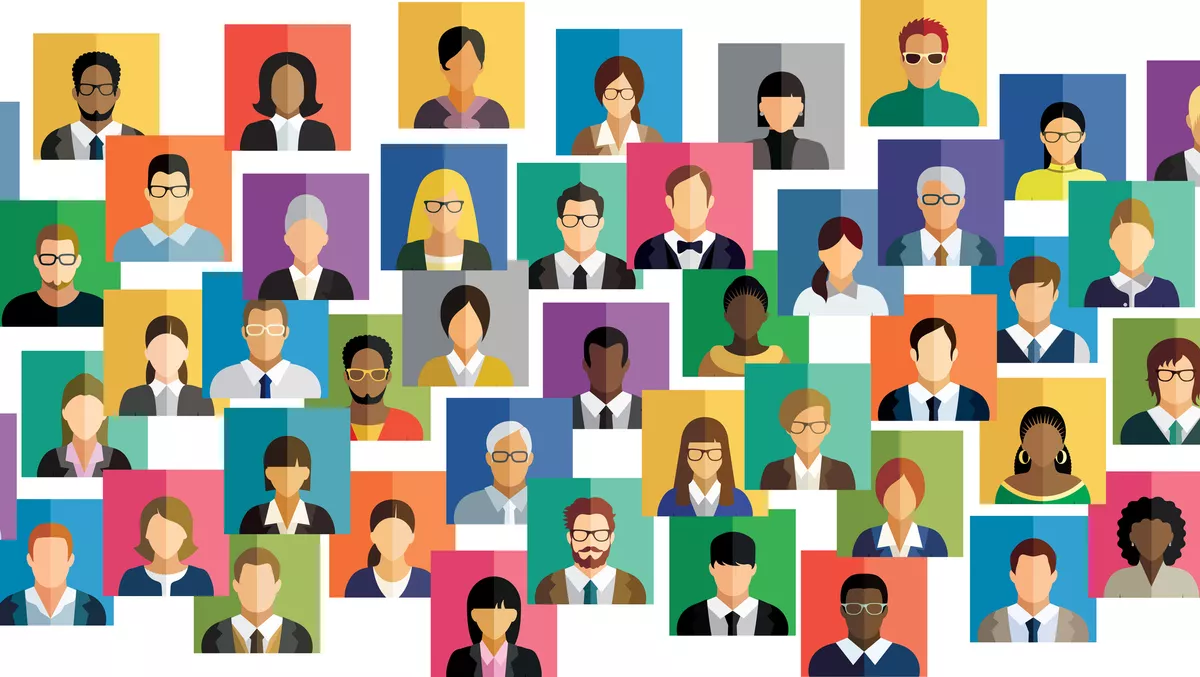 Tech job moves - Accenture, Brother, KPMG, Intel & Nintex
We round up all job appointments from April 11-22, 2022, in one place to keep you updated with the latest from across the tech industries.

AA
Phil Coster has been appointed as chief technology officer.
Coster joins the AA following eight years as the chief information officer of Mitre 10 and the driving force behind the retailer's five-year business transformation, leading a programme of change to improve operational and organisational efficiency across its retail network.
Prior to Mitre 10, Coster has proven his capabilities through more than 25 years of IT experience, coupled with vast retail and eCommerce experience garnered from his time as CIO at the Ezibuy Group and various roles at Vector, ACP Media and Coca-Cola Amatil.
Additionally, he was recently recognised as one of the top three CIOs in New Zealand in the 2021 CIO awards.
"We received a large number of applications for this position and Phil was certainly a stand out," AA chief executive Nadine Tereora says.
"I am confident that his ability to transform IT and business functions will deliver tremendous value for the Association, and even better customer experiences for our AA Members.
"He is adept at focusing on the practical application of technology in areas such as insights, supply chain optimisation, cyber security and digital transformation and holds a philosophy of leveraging technology to help people perform their jobs smarter, not harder, in the pursuit of outstanding experience for all customers.
"Most importantly Phil is a people person, who cultivates a consistently great culture, and leads teams with a reputation for getting things done, even during periods of disruption and change, by empowering them to work together to get the very best results for the company."
Coster will officially join the AA as CTO within the next few months.

Accenture
Technology managing director Nick Mulcahy has been named as New Zealand country managing director, and Ben Morgan has been appointed to a newly created role as growth lead for the region, as well as expanding his Accenture board responsibilities.
Additionally, Richard Harrison has been appointed as New Zealand security lead.
Mulcahy was previously the CEO of Zag, an award-winning local SAP and Cloud consultancy, before Accenture acquired it in 2020.
Ben Morgan says creating a new, expanded growth leadership role and capability will mean Accenture can pursue better partnership growth opportunities with clients and ecosystem partners across the region. He will also be responsible for facilitating greater visibility of global best practice and promoting the best of New Zealand throughout Accenture's global network and clients.
"Almost every business, across every industry, began a journey of reinvention these past couple of years and smart digital transformation will remain the critical success factor for businesses to innovate," Mulcahy says.
"We want to help businesses to adapt and grow through the use of smart and agile technology so that they can meet a post-pandemic future with confidence. Helping Kiwi businesses properly get to grips with the change and capitalise on it is where we believe we can make a difference. The combination of our local and global expertise, deep knowledge of industries and multiple, complementary service offerings means we can deliver unparalleled value."
"It's an important time for Accenture. We've made excellent strides in recent years where we've successfully diversified and scaled the business, and I am looking forward to accelerating the next stage of Accenture's growth," Morgan says.
Harrison brings more than 15 years of cyber and information security expertise to the team, with experience both in New Zealand and the United Kingdom. He joins Accenture from healthAlliance, where he was chief information security officer. His responsibilities included leading the Northern Region DHB's security strategy and digital transformation programme to improve the safety and security of critical health information and services provided to two million people across Auckland and Northland.
Harrison is an award-winning industry leader in cyber and information security and was recently named a finalist for the category of Best Security CISO, Security Manager, Leader in the 2021 iSANZ awards.
"This is an important hire for us. Cybersecurity is one of the biggest challenges facing business leaders throughout the world, so we're pleased to enhance our services and capabilities for New Zealand clients," Mulcahy says.
"Richard brings outstanding credentials to further bolster our cybersecurity offering in New Zealand. We're looking forward to having him on board," Mulcahy adds.
"Few organisations have the capability, skills and scale that Accenture has which enables its people to drive real change in New Zealand's digital transformation," Harrison says.
"I'm looking forward to harnessing Accenture's unique offering to continue building New Zealand's cyber and information security capabilities. Joining Accenture gives me the opportunity to build cybersecurity capabilities here in New Zealand, which we desperately need."

AgriWebb
The company has expanded its Australian team with the appointment of Tom Ward to the newly created role of vice president of data & analytics.
Based in Australia, Ward joins AgriWebb as the company continues to increase their software development and product uptake as well as accelerate the adoption of AgTech in Australia, the UK, and the US.
With over 15 years of experience in the industry, Ward is focused on encouraging the uptake of data-driven management in global agriculture practices. His expertise will also provide invaluable insights for AgriWebb to track farmers' needs and influence how the business can support farmers even more.
Prior to joining Agriwebb, Tom was Head of Data at Deputy. He has also held senior roles across various companies, including SITO Mobile, IPG Mediabrands, Financial Times, and Deloitte.
"As a business deeply grounded in data, it only makes sense that we appoint Tom Ward to this position to bring his strong expertise to the role," AgriWebb co-founder and CEO Justin Webb.
"We are confident that his analytical skills will allow AgriWebb to respond to the needs and challenges of farmers in Australia, the UK and US preemptively.
"We look forward to having Tom as a part of our tight knit global team to further our mission to encourage better, more sustainable farming practices."

BeammWave
Gustav Brismark and Paula Eninge are proposed as new board members to be elected at the next Annual General Meeting on 11 May 2022.
Gustav Brismark has a Master of Science in Technical Physics from Uppsala University with over 30 years of experience in the telecom industry. Brismark has mainly worked with research, development of ecosystems and value creation of intellectual property rights. Brismark now works as an independent consultant in the IPR area and as a Smoltek Nanotech Holding AB board member. Brismark has a long experience at Ericsson, where he was chief intellectual property officer from 2016-2019.
Paula Eninge is a corporate lawyer with a Master's in Economics, focusing on contract design, especially in business development, telecom and IT, intellectual property rights, negotiations and outsourcing. Eninge works from her own law firm and has extensive experience in the telecom industry, including from SonyEricsson.
"Paula and Gustav are conscious and obvious choices for us in the phase that the company is now in," BeammWave CEO Stefan Svedberg says.
"We have had both technical and business expertise on the board since before, which will now be supplemented with expertise in IPR and contract design. Gustav and Paula have extensive and in-demand experience as well as international networks from our industry."

Brother New Zealand

Warwick Beban has been appointed managing director. A highly experienced senior leader and CEO, Warwick succeeds Graham Walshe, who is stepping back after more than 41 years of service with the business.

Beban will take on the role of chief executive before assuming the managing director position later this month, and although Walshe will be stepping down with a view to retirement, he will continue to have an active role as a member of the executive and to oversee governance as chair of Brother New Zealand's board.

Beban joined Brother as national sales manager in 2020, bringing a wealth of knowledge and expertise within the print industry. He was previously general manager then CEO of Konica Minolta (which later became CSG) for 13 years. Prior to that, he spent five years heading up the Business and Corporate division at Telecom Mobile (now Spark).

Graham Walshe says he is delighted to find a successor in Beban, particularly after more than 40 years at the helm of a company with employees he holds in high regard.

"I first met Warwick years ago in his previous role with Konica Minolta and it was clear then that he possessed serious business acumen," Walshe says.

"It's wonderful that he's now stepping into my shoes as our new managing director. We trust Warwick, we know him, we respect him greatly and the team around him are the best in the business. I have no doubt that he will go on to lead future success for Brother and I wish him all the very best," Walshe adds.

"It's a really unusual situation to have such a strong investment in succession and this really has been a very well planned process. Graham and the team have built a business with incredible foundations and wonderful people. We have great market share and strong customer focus and loyalty but there is still enormous opportunity for us to grow, and I look forward to leading that."

CleverTap

Anand Venkatraman has been appointed as chief operating officer.

Venkatraman has over two decades of experience in building and augmenting global teams and P&Ls across various sales motions. He joins from Freshworks, where he led and scaled the fast-growing Asia Pacific and Middle East and Africa businesses and evolved Global Partnerships to independently drive business across over 40 countries, scaled the technology marketplace and embedded Freshworks deep into the worldwide startup ecosystems. Prior to that, he held leadership positions at Akamai and Microsoft in APJ and India.

"I warmly welcome Anand to CleverTap. His appointment is an indication of our ambitious growth plans to be the gamechanger for user retention. With his successful track record in taking businesses global, building highly engaged teams, and establishing creative approaches for customer success. Anand Venkatraman will strengthen the Clevertap Management Team to help scale the company to the next level by bringing in excellence in execution," CleverTap CEO Sidharth Malik says.

"I am excited to join CleverTap as they emerge as the Retention category market leader, in not just India and South-East Asia but also in markets like North America, Latin America, Middle East, Turkey, Africa and Europe. I am looking forward to being a part of their journey in taking the Indian SaaS story to the world," Venkatraman says.

Cloudflare

Wendy Komadina has joined as its new Head of Partnerships & Alliances for Asia Pacific, Japan, and China.

Based in Sydney, Komadina will own the end to end channel strategy, market expansion, and channel revenue for the APJC region.

One of her core focus areas will be the expansion of Zero Trust with enablement, marketing, and funding programs to support regional channel partners. Recent Cloudflare research highlighted the opportunity, with 58% of Asia Pacific businesses planning to implement a Zero Trust strategy by August 2022 in response to increased cyber attacks and 90% noting it was relevant to their business.

Prior to joining Cloudflare, Komadina led the AWS Partner Program and Lead Acceleration engine in APJ, where she was instrumental in defining its channel program strategy, channel differentiation designations, co-sell, funding, and investments.

Since joining the tech sector in mid-1998, Komadina has zig-zagged up the chain holding a broad range of roles focused on channel partners, ranging from product management at HPE/Dell, marketing and communications at Microsoft, channel and alliance partnerships at Lenovo/Cisco through to sales and programs at AWS.

Komadina defines herself as a builder with a strong track record of building new teams and initiatives, including her most recent work launching affinity group "She Builds: Women in Channel," which focuses on building a community for women in senior channel roles across the tech sector.

Comms Group
Former UK Telcoinabox managing director Zachary Crofts has been appointed to the newly created position of CEO for business unit Comms Group Global.
Comms Group CEO and managing director Peter McGrath says that he is delighted to announce Crofts' appointment into the Singapore-based role.
"This important role will strengthen the Global management team and is recognition of the significant progress Comms Group has made in the region following our global contract win with Vodafone Business announced in March 2022," McGrath says.
"Zac will join the company in April 2022 and brings a wealth of experience to Comms Group. We are looking forward to Zac and the team accelerating our growing and expansive global business.
"Working closely with the leadership team, Zac is well positioned to support the international growth that is well underway for the business, and with his background, leverage the many opportunities in the region for Comms Group Global."
Crofts has over 17 years of international IT & Telecoms industry experience, having previously worked at Telcoinabox, a unique wholesale business specialising in indirect enablement, in Australia and then expanding it to New Zealand and the UK.
He has a strong reputation as a results-focused leader with a proven track record in scaling organisations, transformation, and delivering enhanced customer experiences.
"This appointment rounds out the executive leadership team with Zac joining Next Telecom CEO, Gavin Roache, onPlatinum CEO, Shannon Overs, Matthew Beale Group CFO, and Michael Diamond Group COO all reporting into myself, as Comms Group Limited CEO and managing director," McGrath adds.

Datacom Group
The company has appointed experienced company director and former IBM and ANZ Bank executive Kathleen Bailey-Lord FAICD to the Datacom Group Board.
Datacom's Board Chair Tony Carter says in addition to Kathleen Bailey-Lord's extensive board and sector experience, she has a keen focus on areas that are very important to Datacom.
"Kathleen's keen interest in disruptive innovation and the technology industry is an excellent fit with Datacom," Carter says.
"We're also very excited to be joined by someone of her calibre with a strong commitment to life-long learning, experience in talent attraction and retention, and passionate support of gender equity and diversity, particularly in the inclusion and development of First Nations people with new roles and opportunities."
Bailey-Lord currently serves on the board of Alinta Energy, QBE Insurance (Auspac), Melbourne Water, Monash College and Janison. She is a member of the Technology and Innovation Advisory Panel for the Australian Institute of Company Directors.
"My focus is always strongly customer-centric. Across my executive leadership and board roles, in banking, professional services, insurance, education and utilities, evidenced time and again was the ability of digital solutions to transform customer experiences and the way products and services are delivered to create value for all stakeholders," Bailey-Lord says.
"Datacom is part of this transformational journey with many respected and trusted brands across Australia and New Zealand. It is exciting to be joining the board of a company that plays an active role in these successes, working with customers to identify new ways for businesses to thrive in what is a complex and rapidly evolving landscape."

Deputy
Emma Seymour has been named the CFO of the Australian scale-up and leading shift-work management platform.
In her previous role as CFO of JobAdder, Seymour facilitated business growth from 50-60 people to more than 200 globally. Emma is taking her passion for scaling businesses and applying it to Deputy's own growth ambitions.
She sees her role as CFO of a leading Australian tech company as "extremely exciting" as it gives her the opportunity to build and create strategies for the future. Seymour is bringing her expertise in using data-led insights to drive revenue growth to Deputy.
Seymour was also previously the Chair of Finance for the Risk and Governance Committee at the non-for-profit association, Women In Banking and Finance.

Digital Island
Grant Sweeney has been appointed in the newly created position of customer and sales general manager.
Sweeney has over 10 years of experience in business and sales, including at AC3, Bulletproof Group, and in his most recent position as general manager of sales at The Instillery.
The newly established position was created to enhance Digital Island's role as a specialty cloud communications and contact centre provider for corporate, enterprise and government organisations in New Zealand Digital Island CEO Leon Sheehan says he is excited about the fresh 'growth mindset' perspective Sweeney will bring to the executive leadership team.
"Grant has an excellent pedigree in cloud which will help Digital Island mature its hybrid and public cloud service and solution propositions in market and continue to cater for the dynamic needs of customers," Sheehan says.
"Grant's role is to facilitate our significant growth ambitions and to continually evolve the service propositions we take to our clients.
"Grant's experience developing and nurturing close relationships with enterprise clients will place us in good stead to build on our strong service reputation we have developed over the last 19 years," Sheehan adds.
"Digital Island has proven itself to be an innovative leader in the cloud communications and cloud contact centre space, feeding into the wider Customer Experience (CX) market," Sweeney says.
"With my background in public cloud, I could clearly see the exciting opportunity in front of Digital Island, and I wanted to be a part of it.
"The cloud contact centre and CX space is experiencing a rapid pace of innovation with businesses now able to access and utilise data and technologies such as Machine learning and Artificial Intelligence to predict customer behaviour and provide a more personalised customer experience.
"This presents a huge opportunity for our clients, and I can't wait to explore these and introduce customers to the future of cloud communications in my new role at Digital Island."

Dovetail
Poppy Trewhella has been appointed as the company's first venture partnerships director.
Trewhella is the newest member of Dovetail's growing venture studio team, where she will focus on fostering the founder community and driving successful partnerships between innovative tech startups and Dovetail Ventures.
Prior to joining Dovetail, Trewhella was the Director of Programs and Partnerships at Startup Victoria, Australia's largest startup community with over 60,000 members. Poppy has supported founders from a number of notable startups, including Linktree, Mr Yum and HotDoc.
"We're thrilled to have Poppy join our growing team of 'Doves' here in Australia," Dovetail co-founder Nick Frandsen says.
"Poppy's background in the startup ecosystem is exactly what we need in our journey to finding quality founders who are passionate about creating their own startups. We couldn't be more excited to welcome Poppy to the team," Frandsen adds.
"I've been watching the success of Dovetail over the last few years and am so excited to be a part of the team," Trewhella says.
"Technical capability is one of the biggest challenges I've seen founders struggle with. It's no secret that hiring tech talent is a nightmare, and it's been frustrating to watch non-technical founders get stuck at the early stages of building their startups. There's so much potential to be unlocked in the Australia and NZ startup scene, and it feels like we're just at the beginning."

Flexera
The company announced expansion in APAC. This includes the growth of Flexera One in APAC and the promotion of Steve Shaw to Australia, New Zealand country manager.
"Organisations are looking to transform and unlock the full value of their IT estates. Flexera is in a unique position to help them do exactly that," Flexera Australia, New Zealand country manager Steve Shaw says.
"I've spent more than two decades at technology companies in APAC, including Telstra and Oracle, and understand the complexities of today's IT environments. I'm very excited about the opportunity to help our partners and customers manage hybrid IT estates and drive digital transformation through Flexera One."
In his new role, Shaw will leverage his 25+ years in software to manage the growth of Flexera in Australia and New Zealand through direct and channel sales. Shaw first joined Flexera in August 2021 as APAC alliances manager, Cloud. He previously was enterprise sales director at Crayon, a reseller specialising in the Software Asset Management space, where he worked with a number of SAM vendors, including Flexera. Earlier in his career, he helped grow vendors such as Oracle, Telstra, and Avaya.

Fluent Commerce
Pranatharthi Haran has been appointed as APAC managing director.
Haran joins Fluent Commerce from SAP, where he most recently held the position of Customer Experience regional vice president, responsible for the Midwest region of the United States. As the managing director, Haran will lead Sales and Operations for the Asia Pacific region.
Haran has a breadth of experience in the software industry with leadership roles in Sales and Technical Services. His experience spans over 20 years in leadership roles for companies including SAP, IBM, Cognizant Technology Solutions and Cybernet Software Systems.
At IBM, Haran was Practice Head for the IBM Collaboration brand for more than four years and held various roles, including as Country Sales Leader for Singapore and ASEAN Head for the Portal/Commerce business.
"Fluent Commerce's global footprint continues to grow in line with increasing demand for a modern-day order management offering. Haran's appointment is critical to supporting our growth across south-east Asia, India, Australia and New Zealand, and we look forward to welcoming him to the Fluent family," Fluent Commerce CEO Graham Jackson says.
"Fluent Commerce has experienced incredible growth over the past 12 months and I'm excited about the opportunity to help more brands improve their fulfillment strategies, enabling them to respond quickly to the changing environment. As the ecommerce boom continues, it is an exciting time to be joining the team with a firm focus on supporting the needs of its customers," Haran says.

Forter
The company announced the appointment of two new board members, Sharda Caro Del Castillo and Scott Schenkel.
Caro Del Castillo and Schenkel bring digital commerce, financial, operational, legal and compliance expertise to Forter.
"We're excited to welcome these two visionary leaders to the Forter board," Forter CEO and co-founder Michael Reitblat says.
"Both Sharda and Scott have helped build and guide some of the world's most renowned companies, including Affirm, Airbnb, eBay and GE. Forter will benefit from their expertise as we continue to extend our impact in the digital commerce ecosystem."
Caro Del Castillo is a globally renowned fintech leader focused on the intersection of law, technology and financial services. She formerly served as the chief legal officer, chief compliance officer and corporate secretary of Affirm, managing legal, corporate, secretarial, ethics and enterprise risk management teams, and as general counsel and chief compliance officer of AirBnB Payments, as well as the Interim global head of payments for the company. She also serves on the Board of Directors of GoFundMe.
"I'm delighted to join the Forter board and help the company strengthen and expand the legal, risk management and governance capabilities needed to scale a global business," Caro Del Castillo says.
"With a passion for financial inclusion, I believe that Forter's mission to bring trust to digital commerce will prevent the false declines and fraud that hurt both businesses and consumers everywhere."
Schenkel is the former CFO and interim CEO of eBay, where he oversaw the company's finance, analytics and information technology functions. Prior to eBay, Schenkel served as the CFO of multiple GE businesses, including GE Healthcare Clinical Systems, GE Medical Information Technologies, GE Plastics Europe and GE Lighting Europe. He now serves on the board of NetApp, where he is the Audit Committee Chair.
"It's an exciting time at Forter as the company continues to grow and extend the impact of its Trust Platform to meet the needs of merchants all over the world," Schenkel says.
"I'm pleased to join Forter's board of directors to advance the cross-functional capabilities needed to serve the company's customers, innovate new products and deliver exceptional service."

Gigamon
The company has appointed Shane Buckley as president and CEO, effective immediately. After 10 years, Paul Hooper is stepping down from the CEO role but will remain an active member of the Gigamon board of directors.
Buckley will lead the next evolution of Gigamon as the company invests in and seeks to lead the emerging deep observability market.
"As president and chief operating officer, Shane demonstrated his abilities as a world-class executive by co-leading the company through both highly successful quarters in parallel with navigating the challenges of the global pandemic," Gigamon outgoing CEO Paul Hooper says.
"I am confident in passing the torch to Shane as I believe this marks an appropriate time for a transition in leadership as the company embarks on its next growth phase. I am leaving the company in good hands with a trusted, proven leader and friend."
Buckley has served as the President and COO at Gigamon for four years and has expanded the company's business and markets worldwide. Buckley's experience in creating new market categories, such as creating the wide-area network (WAN) optimisation category, is invaluable as Gigamon expands its deep observability offerings.
"Enterprises are quickly shifting towards hybrid and multi-cloud deployments to accelerate digital transformation initiatives, but, unfortunately, they must contend with an ever-more dangerous threat landscape," Buckley says.
"I look forward to entering this new phase of growth focused on addressing the evolving requirements of our customers by investing in the deep observability solutions required to achieve the full agility of a resilient digital infrastructure without risk."

Ingram Micro New Zealand
Christian Marais has joined the Unified Communications team as business development manager for Logitech Video Collaboration. He reports to Dan Meadows.

Intel
Alexis Crowell has been appointed as managing director for the Asia Territory, which includes Southeast Asia, Australia, and New Zealand. Alexis is also a vice president in Intel's Sales, Marketing and Communications Group.
Based in Singapore, Crowell will look to build on Intel's strong foundation in the region by helping customers in their digital transformation journey and, amongst other initiatives, pushing for deeper engagements with the local developer ecosystem. She will report to Steve Long, general manager of Asia Pacific and Japan (APJ) region and corporate vice president in Intel's Sales, Marketing and Communications Group.
Prior to this, Crowell was a Marketing and Solutions leader with the Intel Global Sales team collaborating with Microsoft to help drive Windows and Azure consumption along with Intel relevance with customers. She has a deep software background - having worked in Open source and managed cloud and OS engineering at some of Intel's biggest customers.
"As Intel transforms as a company and enters into new businesses, I feel very excited to be playing a part in offering our customers here the depth and breadth of capabilities that only Intel can offer," Crowell says.
"I look forward to joining the Intel leadership team to help create more value and opportunities for our customers and partners in the region."
Crowell joined Intel in 2005 and has held product marketing roles across Intel's AI and IOT businesses. She has significant international experience with Intel in both Europe and Latin America, successfully launching five development sites there in collaboration with the local governments. Crowell holds an MBA from the University of Pittsburgh and a bachelor's degree in International Business from Ohio Northern University.

Invicti Security
Alex Bender has been hired as chief marketing officer and John Mandel as senior vice president of engineering.
Each brings more than 20 years of cybersecurity experience and will support Invicti's rapid expansion, revenue goals and customer innovation roadmap.
"By bringing together two of the industry's most powerful brands, Netsparker and Acunetix, Invicti delivers the most modern AppSec platform in the market, and with more than 3,600 customers around the world relying on Invicti to secure their web applications, the company's reach is tremendous," Bender says.
"There has never been more opportunity for elevating the Invicti brand and supporting the vision of a world where organisations are able to secure their entire web application perimeter, faster, with more accuracy and at scale."
"I was drawn to Invicti because the technology is unmatched. Proof-Based Scanning provides vulnerability confirmation where it matters most and helps save organisations meaningful time and resources," Mandel says.
"As a previous end-user of scanning technologies, I know having the right tools in place is a critical first step for any organisation's AppSec program, and overall security posture. As we scale, I'm thrilled to continue to drive innovation within our DevSecOps platform to serve our customers around the world."
"Both Alex and John bring respective track-records for developing category leaders, deep cybersecurity experience, and a mindset of customer-centricity that will accelerate Invicti's dynamic growth even faster," Invicti CEO Michael George says.
"We have further enhanced our leadership team with additional world-class talent to accelerate product innovation to dominate our sector."

KPMG Australia

Martijn Verbree has been named as its new National Cyber lead, and the company also appointed three new Cyber partners to the firm: Stuart Mort, Natasha Passley and Gergana Winzer.

Verbree will be responsible for the firm's fast-growing cyber team, which provides specialist services to clients across a wide variety of industries. He replaces Gordon Archibald, who is taking on the new role of Cyber Futures and Technology lead.

Gordon Archibald will drive cyber strategy development, innovation and thought leadership. He will also be responsible for directing investment to next-generation technology solutions and services, focusing on accelerating the development of services across digital, platform, data analytics and AI.

Martijn Verbree returned to KPMG Australia from KPMG UK in January this year, where he led the cyber security team in the Corporates Consulting group, focusing on delivering cyber and risk transformations for some of the firm's largest clients. He has more than two decades of experience as a technology and cyber security leader. Previously, he worked for KPMG Australia, leading a specialist group of cyber security professionals, and was European director for Australian startup Localz between 2014 and 2016.

"I'm thrilled to step into this important role in one of the priority investment areas of the firm, at a time when Cyber continues to top [the] challenges list at board rooms across the country," Verbree says.

"Over 100 new Cyber team members have joined this fast-growing team in the last six months. As well as bringing together the diverse ranges of competencies across the firm, my goal will be to evolve our whole-of-firm approach to cyber, drawing upon the large range of expertise within KPMG.

"We are delighted to be adding some exemplary leaders to our Cyber team, which now numbers 14 partners and hundreds of specialists, and we expect to continue to grow our team through 2022."

Leflair Group

Loic Gautier, co-founder and former CEO, has been appointed as the new Group CEO and Ngo Thi Cham (previously Vietnam Country Head of SOPA) as the Group COO.

Led by this dynamic new management team, Leflair Group is now set to become Southeast Asia's next lifestyle retail super distributor nexus, evolving from a single discounted platform to an ecosystem, providing shoppers with an integrated and unique shopping experience from online to offline.

As the CEO of Leflair Group, Loic will be responsible for managing the Group's P&L, sourcing and executing upcoming acquisitions to enlarge the Leflair ecosystem and expand to other Southeast Asian markets.

Malwarebytes
The company announced new leadership, including award-winning chief information security officer Laura Whitt-Winyard, who joined Malwarebytes early this year.
Whitt-Whinyard has achieved distinction as a Fellow at the Institiute for Critical Infrastructure Technology. As a Fellow, she contributed to the Cyberspace Solarium Commission's report on cybersecurity plus The Cybershield Act S.965 of the 117th Congress. She is also an International Advisory Board Member and Women in Technology board member at HMG Strategy.
With a unique and wide-ranging track record of executive leadership spanning more than two decades in the cybersecurity industry, Whitt-Winyard is among the foremost security leaders in her field today. She brings with her a deeply technical background rooted in her past experience as a security engineer, which in turn has helped drive immediate progress in Malwarebytes' offerings.
"Throughout my career, I have been motivated by a personal commitment to helping both individuals and enterprises better assess and address their cybersecurity risk and exposure," Whitt-Winyard says.
"I am extremely excited to be joining an organisation that cares so deeply at its core about democratising access to a safe digital experience. I look forward to leading an amazing team of security experts at Malwarebytes as we continue to instil the highest levels of trust with our customers."

McGrathNicol

McGrathNicol welcomes the appointment of Dr Dave Ormrod as director in the firm's growing cyber security practice in Canberra. Dr Ormrod has over 25 years' experience across a range of industries, including defence, government, telecommunications, and the academic sector.

Additionally, Ormrod is a current associate professor in Cyber Security at the University of South Australia and has previously held a variety of leadership roles, including service as an Army officer.

With expertise in cyber security strategy and risk management advice, Ormrod has in recent years been a trusted advisor to government departments and organisations looking to mitigate the threat of cyber incidents.

"An enhanced cyber security posture is critical to the success of organisations. Now more than ever, we are seeing threat actors continuously evolve and refine their tactics, techniques, and processes," McGrathNicol partner Jamie Norton says.

"Dave Ormrod brings with him a wealth of knowledge and experience, reinforcing the firm's sovereign capabilities in cyber strategy and risk, and national security. We are extremely pleased to have Dave onboard."

Ormrod holds a PhD in Computer Science from the University of NSW, a Master of Information Systems Management from Swinburne University, a Master of Management from the University of NSW, as well as other relevant security, project management and IT certifications. Dave is a member of the Infosec Registered Assessors Program (IRAP) and a graduate of the Australian Institute of Company Directors course. He is based in McGrathNicol's Canberra office.

Netpoleon

Luke Scerri has been appointed as its first chief technical officer (CTO) for A/NZ. He will lead the company's drive to expand channel technology enablement and next-generation Cyber initiatives.

Scerri was formerly CTO of Claratti, an MSP focusing on cloud-based virtual desktops and network security solutions. Earlier, he gained 20 years' experience in data and network security systems and infrastructure as leader of the security practice at Commulynx.

"Luke will spearhead our new focus on channel technical enablement and support initiatives, including vendor authorised certification, centre of excellence, cloud security practice, and central kitchen follow-the-sun support," Netpoleon A/NZ regional director Paul Lim says.

Scerri's goals as CTO will be to lead Netpoleon A/NZ's technical team and be the lead technical point of contact for industry, vendors and partners.

"He will also enhance our pre-sales, demo and training capability and launch cyber security initiatives to support business growth," said Lim.

Nerdio
Former Microsoft corporate vice president, global channel chief, and leading diversity, equity, and inclusion (DEI) advocate Gavriella Schuster has been appointed to its board of directors.
In her former role as a Microsoft corporate vice president, she was responsible for the global recruitment, enablement, and engagement of Microsoft partners.
"We are thrilled to welcome Gavriella to our board of directors amid a time of tremendous growth and opportunity for our company," Nerdio CEO and co-founder Vadim Vladimirskiy says.
"Her proven track record of partner-related accomplishments and driving organisational success on a global scale will be advantageous in propelling Nerdio's international growth and adoption by organisations interested in leveraging Microsoft technologies," Vladimirskiy adds.
"Nerdio is truly in a class of its own when it comes to enabling any company to benefit from Microsoft's virtual desktop offerings regardless of their current environment, IT staff or technical expertise in Azure," Schuster says.
"I have long admired the company for its leadership in both the channel community and Microsoft's partner ecosystem, and relish working with this team in my new capacity as a board member."
Schuster joins Nerdio board members Bret Maxwell, MK Capital; Harry Zoberman, Zoberman Advisory Group; and Andy Lees, another former top Microsoft executive with extensive product and enterprise go-to-market (GTM) expertise. Vladimirskiy serves as a board member in addition to his role as CEO. Schuster also sits on the board of directors for Open Systems, Chinasoft International, Women in Cloud, and SHE, in addition to holding advisory board positions with many organisations, including the International Association of Microsoft Channel Partners (IAMCP).

NICE
Nice has expanded its A/NZ channel team with the appointment of Ben Eldridge to deliver greater support for its partners and expanding customer base and the promotion of Russell Jones to the newly created role of Head of Channel for A/NZ.
"The speed of change now is completely different to what it was two years ago and it's the people and processes combined with modern technology that creates success," NICE A/NZ managing director Rod Lester says.
"NICE prides itself on its strong cultural identity both internally and across its partner network. The appointment of Ben Eldridge to the [A/NZ] channel team will continue to strengthen NICE's relationships with partners and cement its position as a vendor that people really enjoy working with.
"NICE has grown rapidly in this region as a result of its deep engagement with business partners. To continue NICE's growth, it is important to maintain the quality of these relationships through further investment and expansion of the channel team," Jones says.
"I am excited to welcome Ben to NICE as he has considerable industry experience that will add immediate value to the channel team and to NICE's goal of providing industry-leading support to its partners.
"In his new role, Ben will interact broadly across NICE's partners' businesses to build capabilities and to ensure that NICE and its partners are always closely aligned. Focussing on quality rather than quantity will lead to better outcomes for joint customers which, in turn, will favour future success," Jones adds.
"The strength of NICE comes from its commitment to its partners and customers, which is an approach that really resonates with me," Eldridge says.
"It's an exciting time to be working in the CX space and NICE continues to go from strength to strength in the region. The company's vision for CX, coupled with its impressive growth, make it a very attractive business to be involved with. NICE is a great organisation with talented people and I'm looking forward to helping drive further success across [A/NZ] through its partners."

Nintex
Eric Emans has been appointed as its new CFO, along with executive appointments, Devin Hood as Digital and Demand vice president, and Perry Borgert as Global Talent Acquisition vice president, to support rapid growth and continued expansion as the organisation further extends the intelligent process automation capabilities of the Nintex Process Platform.
Emans joins the organisation as the new Nintex CFO. Emans was previously CFO at Lighthouse, a global leader in eDiscovery and data governance, and has held CFO and finance leadership roles at various organisations, including A Place for Mom and Blucora. Known for building, leading and developing outstanding teams, Emans' CFO experience at both large-scale public organisations and high-growth private equity-backed companies makes him a strong addition to the team.
"Our people are our greatest asset as we scale the business to serve our global community of customers and partners," Nintex CEO Eric Johnson says.
"It is an exciting time to be part of Nintex, we are thrilled to attract talented professionals like Eric Emans to the leadership team who are passionate about transforming the way people work through process intelligence and automation. Eric is the consummate finance professional, and his depth and breadth of experience will help Nintex accelerate through our next phase of growth," Johnson adds.
"I am excited to have the opportunity to join Nintex as CFO. We have an amazing organisation and business already in place," Emans says.
"I look forward to working with leaders across the organisation and our Board of Directors to ensure Nintex continues to invest in new product innovation, market share expansion, and transformational strategies to solidify our position as a top-tier global software provider."

Panasas

Jeff Whitaker has been appointed as vice president of marketing and product management, Kieran Penwill and Chris Sassone as sales directors of EMEA and APAC, respectively, and Mike Sheppard as global director of channels and alliances.

"I'm thrilled to announce these new appointments. The ActiveStor Ultra product line has received high praise from both established and new customers, and Panasas has enjoyed a sharp increase in demand over the last 18 months. As a result, we are investing further in our teams and our products to support our expanding global customer base," Panasas COO Brian Peterson says.

"One of the reasons I joined Panasas is its commitment to making the world a better place with data. Our products are critical to the success of organisations that are transforming healthcare and life sciences, advanced AI and predictive analytics, manufacturing, and climate and energy exploration," Whitaker says.

"I am bringing a disruptive way of thinking from my success in the cloud storage industry to the high performance data industry."

With Jeff on board, Brian Reed, formerly Panasas' vice president of product and alliances, has taken over the position of vice president of corporate development as the company prepares for a surge in international growth and to expand its strategic partnerships and alliances.

"Kieran Penwill, Chris Sassone, and Mike Sheppard were instrumental in building out end-customer installations of the Lustre parallel file system across the globe during their tenures at Intel. They each bring strong customer and partner relationships with them, which they will use to deliver Panasas' stability, easy manageability, and optimised performance to organisations throughout the world," Peterson says.

PPDS

The company strengthened its International Key Account team with the appointment of Valeriia Polovkova as its new dedicated project manager.

Strengthening PPDS' dedicated International Customer Solutions team, Polovkova will provide complete end-to-end service and support to multinational businesses across 159 countries, coordinating and executing project rollouts from tender to completion for smoother, faster and more cost-efficient installations.

A self-proclaimed "problem-solving specialist", Polovkova joins PPDS with more than 10 years of AV industry experience, including specialist technical knowledge of Philips displays, further strengthening and extending PPDS' highly unique and acclaimed team of International Key Account Managers (IKAM) to support all major market verticals.

Polovkova, as part of the IKAM team, will be responsible for the coordination and successful execution of global projects within corporate, retail and hospitality markets, encompassing strategy, pricing, contracting, pre- and post-sales of products and solutions (hardware, software, brackets, fittings), operations, country-specific taxes, certifications, services and more.

She will work alongside other founding members of the IKAM team, including international key account directors Frank Trossen and Peter Vinke, as well as Simone Gagliardi, to whom she will report.

"I'm thrilled to have joined PPDS and to be part of the incredible IKAM team. AV is my passion, and with my previous roles and experiences, all the stars were aligned perfectly for me, with the opportunity to work for such a progressive company as PPDS, in such a unique and exciting role. Too good to miss," Polovkova says.

"Valeriia's vast knowledge and experience, in AV and with our Philips displays, made her a perfect fit for PPDS and in extending the IKAM team. She has already proven herself to be a hugely hands-on, and enthusiastic team player and on behalf of the IKAM team and everyone at the company, I am delighted to welcome her to the PPDS family," Simone Gagliardi says.

Ping Identity
Rakesh Thaker has been appointed as its new senior vice president and chief development officer to lead Ping Identity's worldwide Research & Development (R&D) organisation. Thaker will supersede the retiring Peter Burke, currently responsible for leading Ping Identity's R&D organisation.
Thaker comes to Ping Identity from Cisco, where as vice president of enterprise networking, he was responsible for overseeing a global R&D team. Thaker has held leadership positions at both private and public companies, including Cisco, Gigamon, Blue Coat and Dell, where he built, grew and led teams across the world to build enterprise-class SaaS, Security and networking products.
"The pandemic has accelerated digital transformation across the board. In this world of remote access from anywhere to everything, identity is fundamental to trust and core to a good security strategy," Thaker says.
"I'm excited to join the Ping Identity team to continue our focus on enabling organisations to seamlessly deliver secure digital experiences for employees, partners, and customers," Thaker adds.
"Rakesh's deep knowledge in SaaS and security will be critical as we continue to enhance identity-based solutions that provide our customers with seamless digital experiences," Ping Identity chief operating officer Kris Nagel says.
"We're grateful for Peter Burke's invaluable leadership to date and look forward to a bright future with Rakesh on board."

Red Piranha

Nicola Nicol and David Plisek will join its Corporate Advisory Panel.

Nicol is an experienced consultant and industry professional with her most recent role as Partner at PWC, leading their Australian Government and Public Sector Cyber Practice. She has also held leadership roles at global conglomerates Royal Bank of Scotland, Lloyds Banking Group and JP Morgan.

Plisek has worked as the head of partnerships, Ventures in Enterprise Security at NAB, and has also held senior roles in international banks such as Standard Chartered and is currently the co-founder of DivisonX Venture Partners. He was also an officer working for DFAT (Australian Department of Foreign Affairs and Trade).

Also joining them on the Corporate Advisory Panel is Terry Walsh, moving up from his role as Chief Operating Officer. With over 30 years of global experience in the technology and cybersecurity fields, Terry was the Chief Executive Officer of Cisco, and during his time there, he tripled the organisation's revenue. He was also the Chairman and Chief Executive Officer of Panorama Synergy.

"We are very excited to welcome Nicola, David and Terry to our Corporate Advisory Panel, Chaired by Nicholas," Red Piranha executive director Kane Bennett says.

"Red Piranha's Executive Team will be supported by the Panel's wealth of industry experience. The Corporate Advisory Panel will work closely with our Executive Team to address industry challenges, highlight product growth opportunities, and provide guidance concerning our corporate strategy."

Slyp
Experienced brand marketing and corporate communications strategist Jude Blankfield has been appointed as chief of staff in addition to her current role as head of marketing.
Based in Sydney, Blankfield's new role is focused on creating efficiencies in decision making for Slyp's executive committee, supporting business strategy and ensuring leadership decisions are consistent with the goals of the broader organisation. Blankfield will continue to execute her previous responsibilities as head of marketing under her new title.
"I'm thrilled to have been appointed Slyp's first chief of staff and to be working directly with our executive team to get Slyp Smart Receipts into the hands of one in two Australians by the end of this year," Blankfield says.
"Our proprietary Smart Receipt technology is the logical next step in customer experience transformation and I'm excited to have greater involvement in curating the gold standard in frictionless and personalised shopping experiences for Australians as we scale in 2022 and beyond," Blankfield adds.
"We are so pleased to have a strategist of Jude's calibre on board at Slyp and it gives me great pleasure to see her remit expanded to chief of staff," Slyp CEO and co-founder Paul Weingarth says.
"Since joining the team, Jude's counsel has been instrumental in driving Slyp's credibility and growth in key markets. Her experience in the startup ecosystem and entrepreneurial mindset is makes Jude a natural fit for the Chief of Staff role, and I look forward to working closely together as we take Slyp's growth strategy to the next level."

TransAction Solutions (TAS)
Patrick Murphy has been appointed as chief commercial officer (CCO), joining the Executive Leadership Team headed by TAS CEO Shane Baker.
Most recently, Murphy was the executive general manager for Australia and New Zealand at Insight Enterprises, where he led the GTM function of the business.
Murphy brings to TAS extensive leadership and management experience and a wealth of technical expertise, having worked in managed and professional services, and cloud services for over 20 years. Patrick has held senior positions in companies including Insight and Data#3. With deep domain experience in managed and professional services, he has very successfully developed, implemented and grown businesses from the front over the last two decades.
"We are very excited to welcome Patrick to our executive leadership team in his new position of CCO, where he will bring substantial experience to the role and organisation, playing a major role in working with the leadership team to set direction for the organisation and GTM element of the business," TAS CEO Shane Baker says.
"We look forward to applying his remarkable skills, expertise and insights to our TAS and Experteq clients as we continue to add value as a trusted partner," Baker adds."I am excited to join the TAS Team. The market is crying out for locally delivered managed services and transformative solutions," Murphy says."At its core, TAS has more than 30 years of experience delivering scalable, flexible and secure outcomes to the highly regulated financial services sector. I am looking to work with the entire team, to further expand our client base to other industries seeking similar standards, as well as the portfolio of solutions we bring to our clients."
Related stories
Top stories