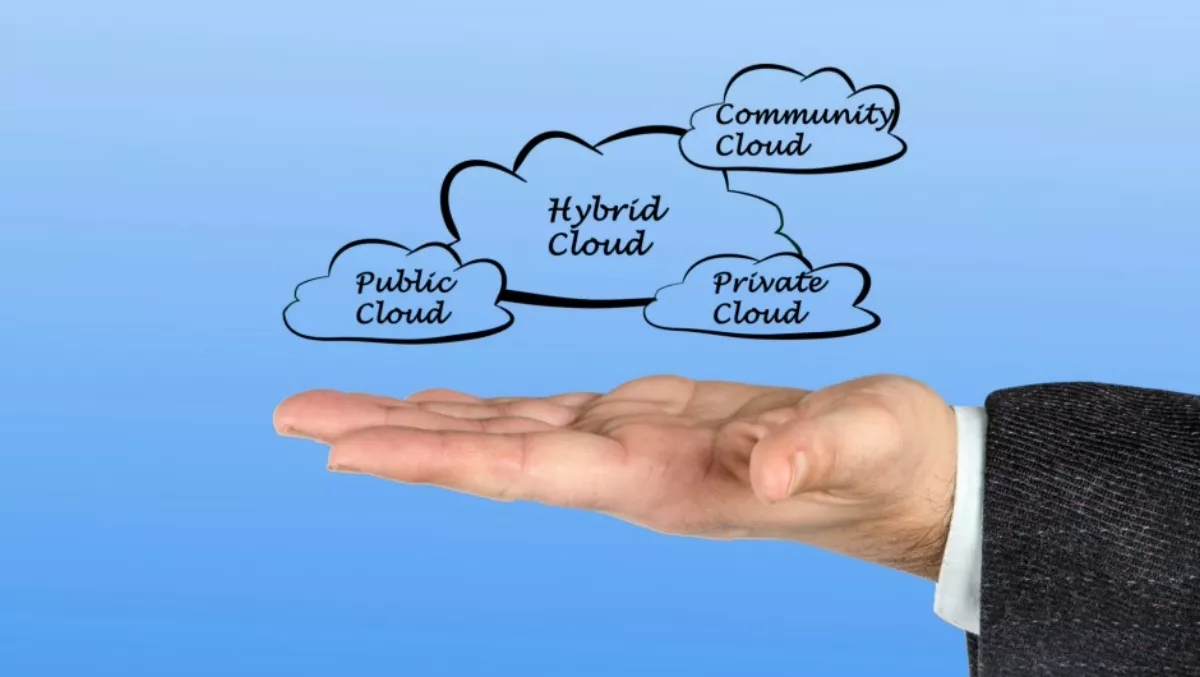 2016: The year of hybrid cloud solutions?
FYI, this story is more than a year old
Next year will be 'a big year' for solutions built on hybrid cloud architectures, according to IDC, which says hybrid cloud is the new standard for delivery of digital transformation.
The analyst firm says 2016 will see 65% of Asia Pacific enterprises commit to hybrid cloud architectures, as cloud becomes the core enabler of digital transformation for businesses in the region.
Hybrid cloud implementation is being driven by IT's continuing quest for optimised infrastructure and the ability of solution builders to source application and infrastructure components from multiple providers to construct a hybrid cloud based solution, IDC says.
Looking further out, IDC says by the end of 2018, 40% of IT spend across hardware, software and services will be for cloud oriented technologies, and by 2020, 45% to 50% of all spend will be for cloud delivered models.
Chris Morris, IDC Asia Pacific vice president of cloud and services, says with increasing cloud spending, many enterprises will have begun suse of hybrid solutions without IT's direct involvement.
"With the business unit managers increasingly buying their own cloud solutions, hybrid cloud architectures can proliferate, and sometimes not be aligned with the enterprise architecture," Morris says.
In its top 10 predictions for cloud services in Asia Pacific, IDC also forecasts industry cloud creation as a key trend, saying by 2019, industry cloud creation will be viewed as the top market entry strategy for both technology providers and industrial companies alike, as IT leaders' industry domain experts join to tear down traditional barriers to entry.
Purchasing of work-centric cloud management solutions is also predicted to soar, with IDC forecasting that by 2017, 50% of enterprise IT organisations building hybrid cloud will purchase new or updated workload-centric cloud management solutions.
Cloud will also become a preferred delivery mechanism for public data, information and analytics by 2018, increasing public information consumption by 150% and paving he way for thousands of new industry applications.
The future looks bright for companies involved in colocation, hosting and cloud data centers, too, with IDC predicting come 2020, 60% of companies' IT assets will be off-site, with 25% of IT 'staff' being employees of third-party service providers.
Aligned with that, IDC is forecasting that by 2017 there will be a 15% shift of IT budget away from traditional in-house IT delivery as organisations use more third-party service providers to fill cloud-related skills gaps.
Open source will also be embraced and, along with open APIs, will underpin cloud integration strategies for 60% of enterprises by 2017, while DevOps matures with 60% of new apps using cloud-enabled continuous delivery and cloud-native application architectures to enable faster innovation and business agility by 2018.
And the future looks bright for Asia Pacific service providers, with IDC forecasting that come 2018, 25% of global enterprises will have service providers from Asia Pacific as part of their cloud ecosystem.
Mayur Sahni, IDC Asia Pacific senior research manager for cloud and service, says the use of cloud services matures and broadens, the emphasis for enterprise IT has moved from technology management to service management and the optimisation of workloads.
"The impact of digital transformation projects on the service delivery infrastructure necessitates that CIOs re-architect their delivery processes to ensure the IT environment is flexible and agile, yet secure and resilient," Sahni says.