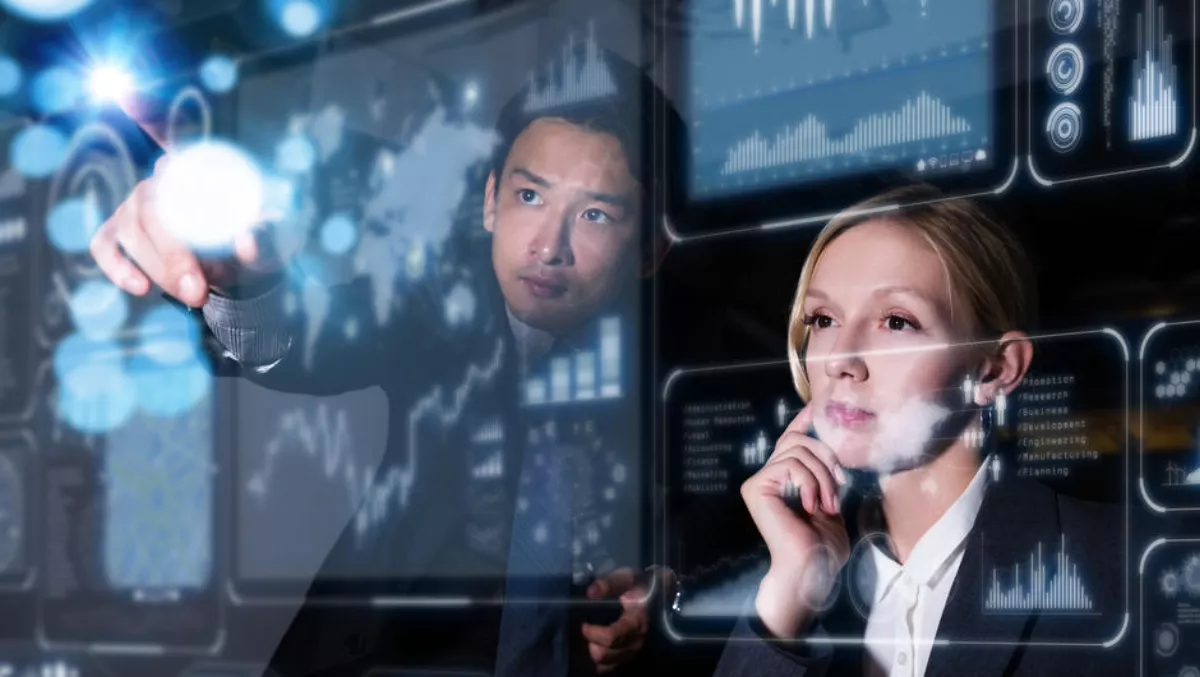 2018 big data market set to reach US$14.7b in APeJ - IDC
By Ben Moore,
Thu 12 Apr 2018
FYI, this story is more than a year old
A new update to the 'Worldwide Semiannual Big Data and Analytics Spending Guide' from IDC forecasts revenues for big data and analytics (BDA) in the Asia/Pacific (excluding Japan) will reach $14.7 billion in 2018, an increase of 14.4% over 2017.
New revenue opportunities through commercial purchases of BDA-related hardware, software and services are likely to accelerate in the upcoming years to reach approximately $22.2 billion by 2021, which represents a five-year compound annual growth rate (CAGR) of 14.4% over the 2016-21 period.
"Big data will be a game changer for enterprises and governments around APeJ, enterprises across the region are adopting big data and analytics for an added advantage but most are yet to take-off with full-scale implementation and the vast majority are currently taking an ad-hoc and opportunistic approach," says IDC Asia Pacific Research Manager Ashutosh Bisht.
"The financial sector observes the highest spend for the overall forecast period but other industries too are adopting to retain and gain new customers, as well as for their strategic planning and resource optimisation."
Banking, telecommunications, discrete manufacturing, federal/central government, and professional services are the five potential and leading industries which will make the largest investments in big data and analytics solutions in 2018.
Combined, these five industries will spend around $8.3 billion on BDA solutions this year, accounting for more than 55% of the total spending.
They will also be the largest spenders in 2021 when their total investment will be $12.6 billion.
However, over the forecast period (2016-21), professional services, healthcare provider and resource industries will grow at a highest pace at five-year CAGR of 16.9%, 16.1% and 15.5%.
Services-related spending accounts for 45.2% share of the total spending in 2017 and further it is expected to experience the strongest growth with a five-year CAGR of 17.2% to reach $11.1 billion by 2021.
Investments are likely to be driven by IT and business services, representing more than half of all big data and business analytics revenue throughout the forecast period (2016-21).
Software-related spending is the second largest and expected to grow at a five-year CAGR of 11.2% to reach $6.2 billion by 2021.
This is mainly led by the procurements of data warehouse management tools, end-user query, reporting, and analysis tools and advanced and predictive analytics software tools.
However, spending on non-relational analytic data storage, cognitive software platforms and CRM analytic applications will showcase strong growth (CAGRs of 34.4%, 27.8% and 20.1% respectively) over the forecast period (2016-21) as companies interests in enhancing their big data and analytic activities are in trend.
BDA-related purchases of servers and storage is another revenue generator which will grow at a CAGR of 12.9%, reaching $4.8 billion in 2021.