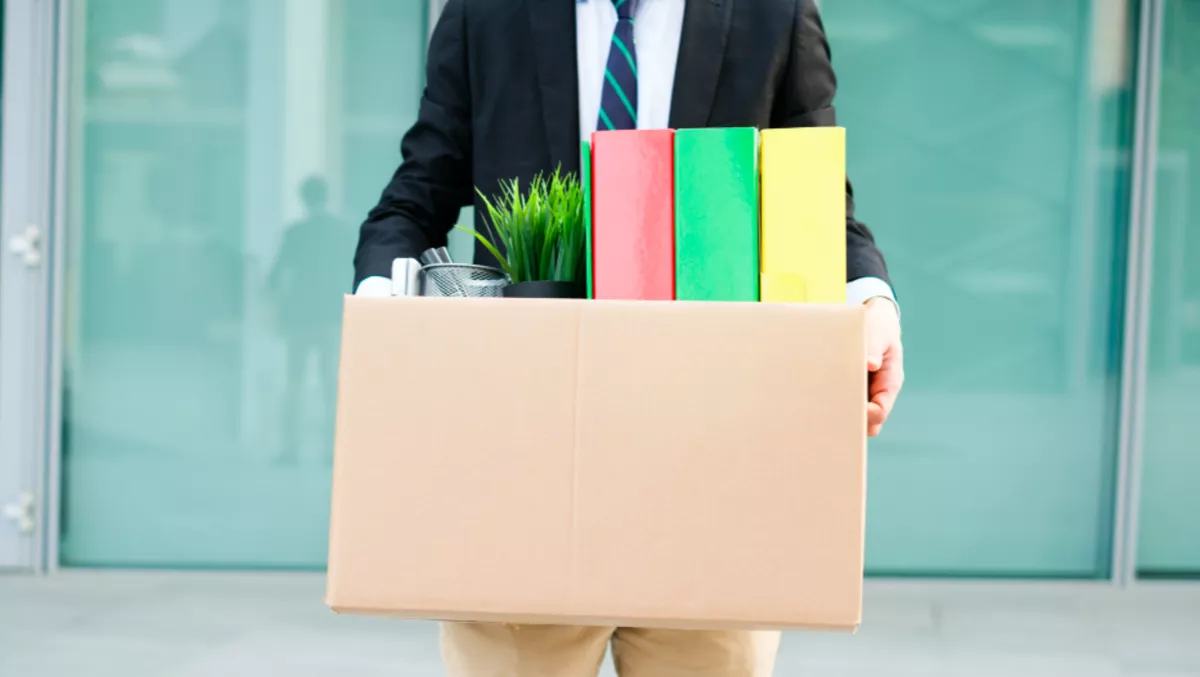 2018 forecast: Opportunities abound but MSPs will be sacked due to security
Fri, 8th Dec 2017
FYI, this story is more than a year old
By Ashton Young, Editor
The new year is upon us, which brings about the question what can we expect?
Continuum has garnered insights from a number of its executives that touch on:
The #1 reason MSPs will be fired in 2018
SMBs, the cloud and GDPR in 2018
Next year's challenge: IT complexity
Where MSPs will find their greatest opportunities for growth and margins
Michael George, CEO of Continuum
In 2018, the number one reason that service providers will be fired by their end-customers and a new one will be hired will be security.
Clients expect that their service providers are taking every necessary step to secure them against cyberthreats. But, an escalating threat landscape means that there is a new set of attack vectors that those clients aren't prepared for and a growing portfolio of security tools that they're not paying for.
Service providers are going to face difficult conversations with their clients, in which they need to explain how the threat has changed and what the clients now need to be protected. These will be challenging, but with the marketplace rapidly retooling and retraining to meet this demand, these service providers must either face the difficult conversation or face being unseated by a more capable rival.
Service providers seeking the opportunity to be acquired in 2018 need to focus on their sales ability, or avoid getting caught in an M-A 'no-man's-land.'
Acquirers are now paying a premium for providers that have either a sales capacity or a cost-effective service delivery capacity. If a provider isn't excelling at either, they'll be left in no-man's-land and will struggle to survive in a market that's consolidating at a rapid pace.
Providers need to shift their organizational focus and economics from service delivery to becoming better in-tune with their market and selling against their needs, or they could struggle to survive beyond 2019.
Fielder Hiss, vice president of Product at Continuum
There will be fewer servers on-premise in 2018.
Expect to see more SMBs move more servers to the cloud because they think it is safer, less expensive and more reliable. However, at the same time, they see more attacks to clouds and feel they now become a target – even though they have been a target already.
I'm hearing from partners that clients are getting scared and ask for non-public cloud options. That means we will see an increase in CoLo scenarios and partners starting their own DCs while the rest moves to the public cloud. Also, more software vendors will offer SaaS solutions.
With the reality of GDPR coming, the requirements for companies of all sizes are going to get real around compliance.
New security regulations will increase the need for secure software – not just security products but all products being more secure. Things like 2 Factor Authentication and Identity Management will be requested for existing products.
Randy Bowie, vice president of Backup products - Engineering at Continuum
A major challenge SMBs will face in 2018 is complexity, as many of the applications small business use are moving to the cloud.
That means access from anywhere, which is great, but it also can mean more accounts to keep up with and data spanning from the cloud to on-premise. At least for now, that means more to manage and more to protect.
This year we saw more cloud-based disaster recoveries than ever in the history of BDR at Continuum. This was driven by natural disasters at a time when small business is more dependent on IT than ever. I think we will see this trend continue in 2018, as cloud disaster recovery is a necessity for a growing number of businesses. Backup of cloud-based services, such as e-mail and productivity applications will continue growing as these applications continue moving off premise.
Tasos Tsolakis, senior vice president of Global Service Delivery at Continuum
Cyber disaster recovery services and cyber security services will have the highest growth and highest margins for the MSPs.
Data migration from existing hosted applications to cloud offering other than Office 365 will become significant by the end of 2018. International markets will see growth in the traditional MSP services space and will lag the U.S. market in the cloud service offerings.
On the other hand, international will have similar demand to the US market on cybersecurity services. The international market had worse experiences with malware in 2017 than the US market and demand for security prevention, detection and remediation services will increase in 2018.
In the new year, MSPs will also have the opportunity to offer consulting services and migration services for the cloud solutions with higher margins than their existing RMM offerings. Focusing on specific vertical markets will be critical to the MSPs success.