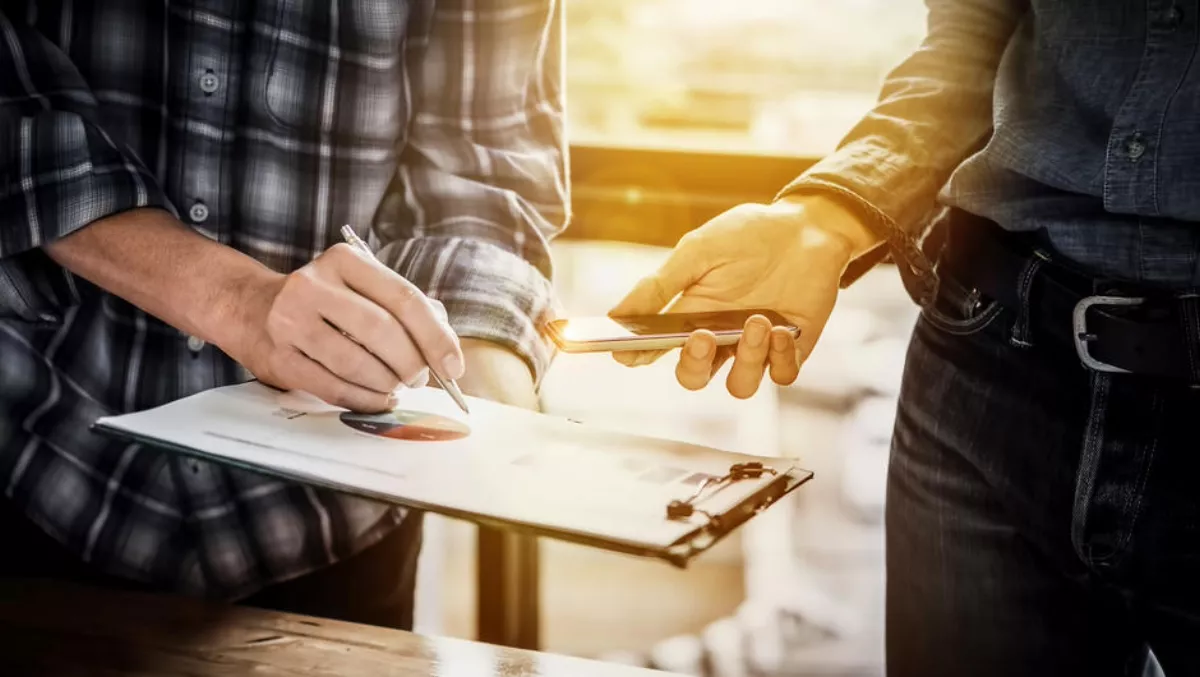 4 tips to get the most from your client's digital transformation
FYI, this story is more than a year old
'Digital transformation' has become something of a buzzword in recent times. As new technologies continue to emerge, traditional business models are evolving, changing revenue streams and the way we do business.
According to a new global study conducted by 451 Research and CenturyLink, it is enterprises in Asia Pacific (APAC) that are leading the way in digital transformation, with 57% of large businesses already having a formal DT strategy in place.
The pressure for businesses to stay up-to-date with tech and not be left by the wayside has never been stronger, and even SMBs have felt the pull - with digital transformation making its way onto most to-do lists for 2018 as businesses strive to stay ahead of the curve.
According to McKinsey, digital transformation has the potential to boost a business's bottom line by more than 50% in five years, driving competitive advantage, revenue growth and market share. This is not unknown to your customers, and should not be unknown to you.
As a managed service provider (MSP), you are in a unique position to ride the wave of digital transformation, but with the current pace of technological innovation and disruption, what are the opportunities and how should MSPs be making the most of them?
Take your customer relationship to the next level
As digital adoption continues to disrupt every industry, it is critical that businesses of all sizes transform the way they do business to keep pace with the competition.
Digital transformation can benefit businesses in a multitude of ways, from improving customer experience to managing risk and reducing operational cost and efficiency.
As an MSP, you can help your customers to achieve all of these things by joining them on their digital transformation journey - and in doing so, taking your relationship to the next level.
Be the expert
Joining your customers on their digital journey means becoming more than an infrastructure provider - it means starting out by analysing your customer's business needs and then providing expert advice on the software and services which could improve productivity and efficiency while saving on cost.
Staying up-to-date on the latest technology and innovations will be crucial, but more than this, it's about understanding the real value of these technologies; educating your clients about such technologies and working to seamlessly implement them.
Success means improving the overall functionality of the business so that it can perform better while alleviating employees of this responsibility so they are able to focus on their areas of expertise. If done well, this tactic will not only positively impact how customers view and trust you, but will also lead to longer, more profitable client relationships in the long-term.
Safeguard your customers' digital journey
As technology continues to evolve, so too does the skill set of cybercriminals around the globe, as they're determined to exploit any available vulnerability in order to make a quick buck.
A recent State of the Channel Ransomware Report by Datto revealed that 86% of MSPs cited that their small business clients across multiple industries have fallen victim to a ransomware attack in the last two years. Having the correct cybersecurity software, protocols and backup in place is no easy task for businesses of any size, not to mention SMBs, who often have fewer resources. This is an area where you can add real value for your customers, offering advice and guidance which could make or break their business if they're hit with an attack.
The Big Picture
Differentiation in the marketplace has never been more important for MSPs. Staying relevant isn't about what you do, it's about what you can do and the added value you can bring. For digital transformation, it will be the MSPs who empower customers to experience the benefits of this journey who will reap the biggest rewards. It's no longer just about the nuts and bolts of technology - it's how you utilise them in the larger context of the business and identifying where changes in processes could make a positive impact to operations and a client's bottom line.
Related stories
Top stories