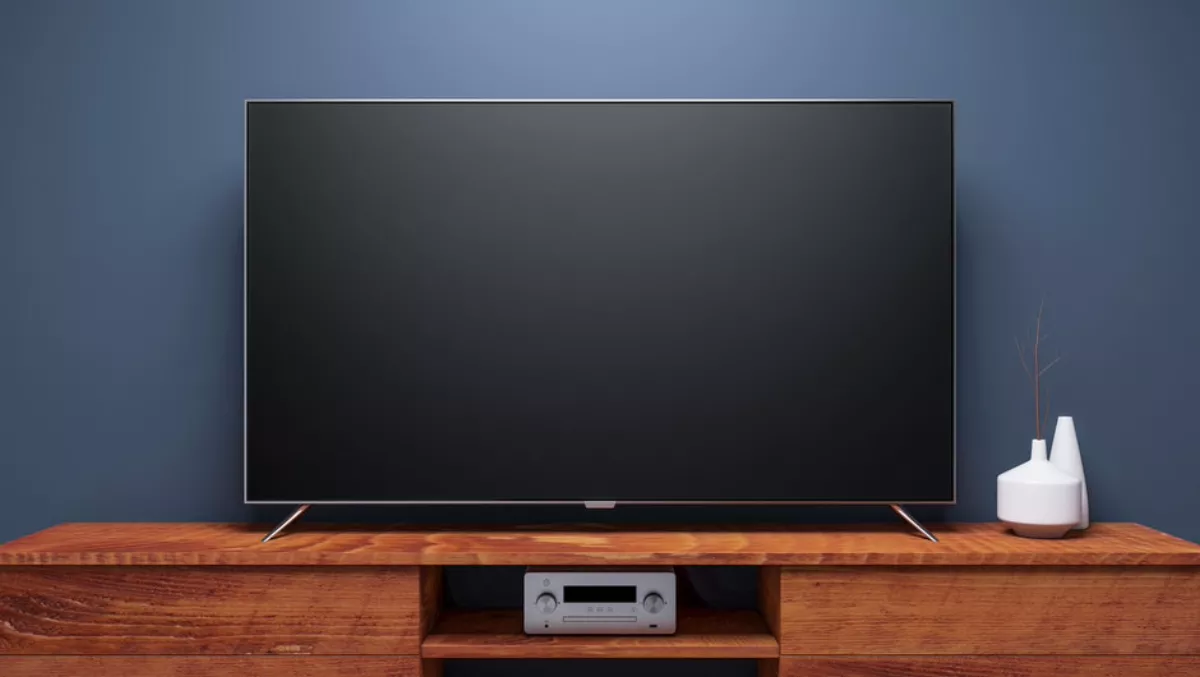 4K UHD TV popularity rising, driven by digital services
FYI, this story is more than a year old
2018 will be the year 4K UHD moves mainstream, accounting for nearly 50% of all TVs shipped worldwide by year-end, according to a market tracking report from Futuresource Consulting.
The report, which includes TVs, broadcast coverage, STB installed base, Blu-ray players, Blu-ray software, digital transactional video and digital subscriptions, focuses on the latest key developments and future consumer trends in 4K UHD.
"As with HD before it, 4K UHD is being driven by TV display purchases," says Futuresource Consulting market analyst Tristan Veale.
"It's a thriving segment, and by 2022 the installed base of 4K UHD TVs will be three times larger than today, achieving 37% global household penetration.
Although there is a content gap, that gap is being filled. The amount of 4K UHD content available to consumers has grown significantly over the first half of 2018, with broadcast content helped along by a range of international sporting events with worldwide appeal.
"February's Winter Olympics in South Korea was broadcast in 4K UHD, thanks to the efforts of the Olympic Broadcasting Services and Japanese broadcaster NHK," says Veale.
"Over in Russia, all FIFA World Cup games were also shot in 4K UHD, delivered via satellite, cable, IP and OTT. These two sporting events proved to be ideal test beds for broadcasting the format and demonstrating its benefits.
Beyond broadcast, 4K UHD presents a window of opportunity for Blu-ray, with up to 30 4K UHD Blu-ray discs released every month and player prices dropping into the sweet spot.
Despite this, consumer uptake of 4K UHD Blu-ray players is slow, perhaps due to a lack of vendor initiatives and retailer support beyond the USA and Canada.
The availability of 4K UHD content on streaming video on demand (SVoD) services reinforces consumer perceptions that this delivery mechanism is at the cutting edge of entertainment technology.
However, there is a very small, if any, additional cost for UHD via SVoD services which is contrary to positioning this as a premium product.
4K UHD digital transactional models are also experiencing a period of turbulent pricing.
Service providers and rights holders alike are experimenting extensively with price points, content bundles and delivery mechanisms, creating a customer journey that could become disjointed and fragmented.
Although UHD Blu-ray prices remain largely consistent, with a premium price, digital services significantly undercutting this in an attempt to invigorate the format and drive a digital ownership mentality.
"With digital UHD it's all about capturing a big slice of the audience as quickly as possible," adds Veale.
"Attracting eyeballs and locking people in for the long-term. As a result, we're seeing some aggressive promotions out there, with 4K UHD content available to buy at prices in line with the purchase price of HD movies. However, companies need to keep an eye firmly fixed on consistency, ensuring confusion remains at a minimum.