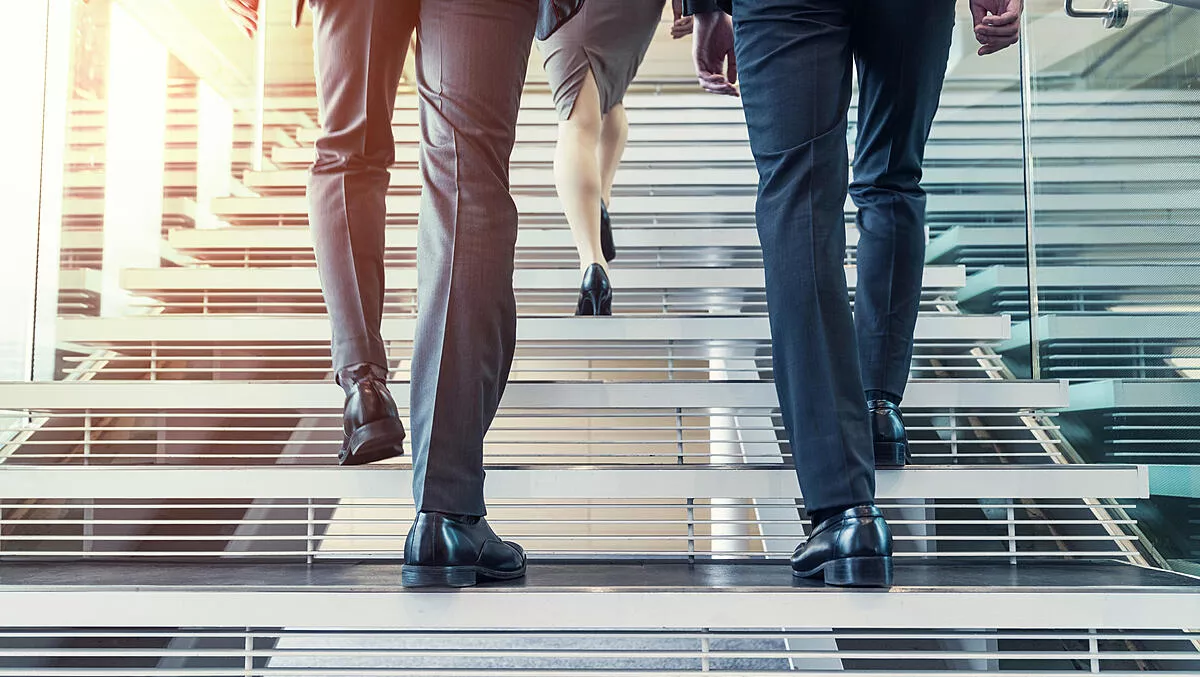 8x8 names three new global execs
FYI, this story is more than a year old
Integrated cloud communications platform vendor 8x8 has appointed Marge Breya as executive vice president and chief marketing officer, Samuel Wilson as chief customer officer and EMEA managing director, and Homero Salinas as global vice president and commercial sales head.
"8x8 had a very strong quarter ending December 31 and it's clear that the investments we've made this past year in our go-to-market demand engine, channel partner program and product innovation are paying off," says 8x8 chief executive officer Vik Verma.
"Today we are significantly strengthening our go-to-market and customer operations leadership and aligning the company with the improved cost structure and operational efficiencies to deliver on our committed path to profitability. Today companies expect a seamless experience from voice to video to sharing -- whether in a meeting, an application or contact centre. And without artificial internal or external boundaries.
"This market is a race to the cloud and we are uniquely positioned with the platform to make it happen. Our X Series product suite is the only integrated, single-stack technology platform in the market. Marge, Sam and Homero's leadership will help us to further accelerate the business and capture the hearts, minds and wallets of partners, customers and prospects worldwide."
Breya joins 8x8 with over 20 years of global leadership in technology business-to-business marketing.
As CMO, she oversees both strategy and execution across all global marketing programs, including brand management, product marketing, demand generation, and eCommerce.
Prior to 8x8, she most recently served as senior executive vice president and chief marketing officer at MicroStrategy.
Breya has held chief marketing or executive operating roles at Informatica, SAP, Hewlett-Packard Company, BEA Systems, and Business Objects.
She is also an independent director on the boards of LSC Communications and privately-held NS1. Breya received a B.S. in Electrical Engineering from the University of Illinois and an M.B.A. from the University of Oregon.
In the newly created role of chief customer officer, Wilson manages the complete customer lifecycle globally, including professional services, implementation, customer support and associated enablement teams.
In addition, he serves as EMEA managing director, based in London, overseeing the company's expansion in the UK and Europe.
Wilson is a seasoned sales and operations executive with more than 20 years of experience.
Prior to this promotion, he was 8x8's SVP for the global small business and US mid-market sales for over two years where he built out the sales engine and drove better-than-market growth.
Wilson was also responsible for building out the company's eCommerce capabilities and initiative that's helping to drive the flywheel of adding customers and reducing acquisition costs.
Finally, 8x8 has promoted Homero Salinas to global vice president of commercial sales.
Salinas has global responsibilities for leading inside sales for the full 8x8 portfolio.
He has more than 15 years of sales and operations experience, most recently leading contact centre sales efforts for 8x8 as the Global CCaaS general manager.
Prior to joining 8x8, Salinas was SVP of sales operations and performance at Five9 where he played a pivotal role in expanding that company's mid-market practice.