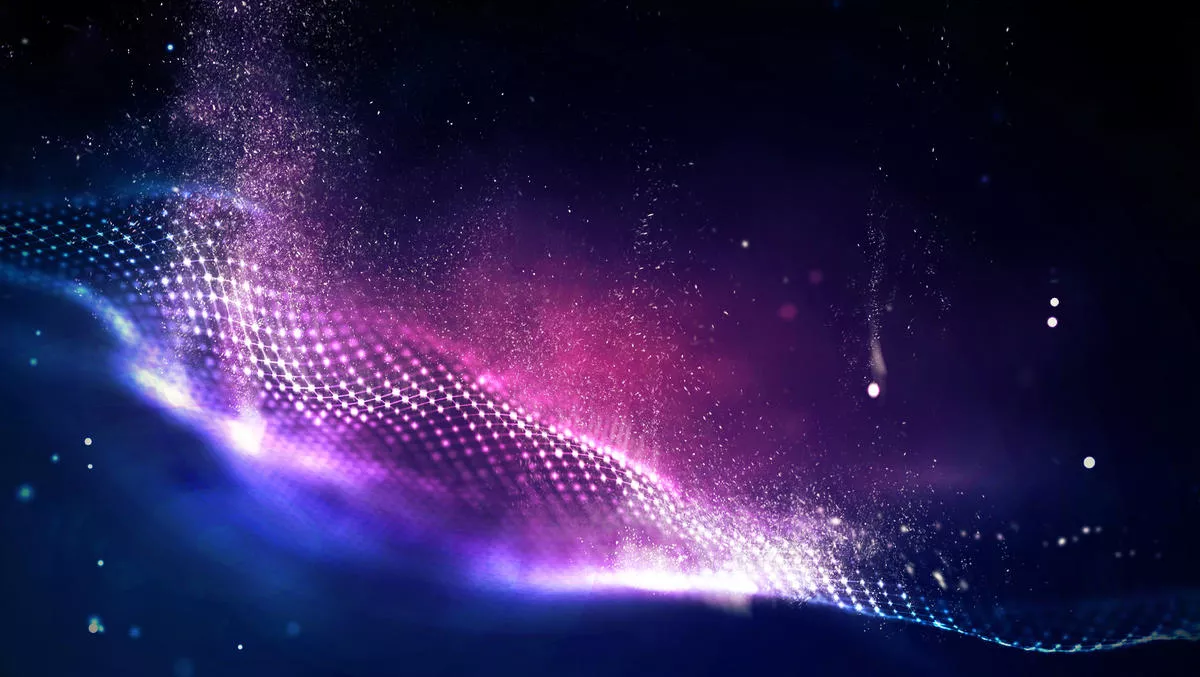 A loyal customer
By Contributor,
Mon 1 Feb 10
FYI, this story is more than a year old
Small businesses are vital to the New Zealand economy.
The definition of a small business can vary depending on which research body you adhere to. The Ministry of Economic Development defines SMEs (small and medium sized enterprises) as having 0-19 employees, meaning that 97.2% of New Zealand businesses fall into this category (Statistics NZ Business Demography Statistics as at February 2009).
Many research companies and industry vendors, however, have a different definition of a SME, since they operate internationally. IDC, for example, defines it as having 0-99 employees, in line with a number of the biggest IT vendors' definitions. Using this definition 99.5% of New Zealand businesses are small-to-medium businesses (Statistics NZ Business Demography Statistics as at February 2009).
IDC NZ's Louise Francis, Senior Market Analyst, says the definition of 'fewer than 100 employees' is "the basis for segmentation splits in surveys and other research, though with respect to market size the 'small market' can be divided further, including 1-19 employees". What is interesting, however, is that, despite the large jump in category definition (from fewer than 20 to fewer than 100 employees) the percentage difference is only 2.3%, which demonstrates that the overwhelming majority of New Zealand's businesses fall firmly into the lower end of the small business category.
In monetary terms, IDC figures show the potential small business market (1-99 employees) for IT vendors in New Zealand is expected to reach $NZ1.07 billion in 2009, or 21% of the overall business market, not including the opportunity that lies in telecommunications. Francis says this represents "a significant opportunity for vendors that can effectively target the market", however she sees economies of scale as a key barrier.
"This market is even more fragmented than the medium sized businesses and as a result is often put into the 'too hard' basket by most vendors." Who buys from where?That being said, small businesses still need to buy IT components. IDC's Francis says one interesting outcome of the economic and market uncertainty has been "a striking change in how small businesses fulfil their IT needs".
In 2008 almost three-quarters (73%) of small businesses indicated a preference to deal directly with vendors; however this dropped to less than half by mid-2009 (42%).
"As a result 45% now use resellers, dealers or distributors. This reflects the uncertainty and growing complexity of the market and the need for expert advice as the IT landscape becomes a minefield to navigate," Francis explains.
It also represents a growing opportunity for you to get involved in a slice of this lucrative market.Research has also found a blurring of the lines between commercial (reseller) channels and consumer channels regarding procurement for home and micro business, giving rise to what has been dubbed the 'prosumer'. It's also important to remember that business size and IT budget are not always proportional.
While there is usually a correlation between company size and IT spend, it can depend on the nature of the business. Francis says a good example of this is WETA Digital, which has a small permanent team but spends an enormous amount on ICT.
Small business characteristics
So, what characterises a small business, particularly the 97.2% which have fewer than 20 employees?
When The Channel covered small businesses last year, we found that often those who start a new business do so because they had a good idea, but they are not IT experts. They may start out as a one-man band and will grow other departments before thinking of bringing in an IT manager. The beauty of small businesses, however, particularly for resellers, is that they are nimble and innovative, and quick to embrace new projects and systems, without requiring a long approval process. Most of all, once they have found the right IT advisor they will be one of your longest-term and most loyal clients.
Small businesses are looking for technology that is going to make them more nimble, flexible and productive, using existing business intelligence in new ways to make them more competitive and efficient. They want reliable and secure systems that can scale in line with their future growth. One could say that they are a microcosm of the enterprise, but with less complex solutions and, of course, a smaller budget; they want everything on a smaller, quicker scale, particularly return on investment.
Business owners, or general managers will also need resellers to 'translate' the IT proposition into plain English – they need to understand the value proposition, the return on investment period and the productivity gains of the solution, not the feeds and speeds of the different types of storage solutions you are suggesting.What are small businesses spending on?So, what do the statistics tell us that the small business sector is buying?
IDC's Francis says: "While the medium sized sector is starting to adopt enterprise applications, small businesses just don't have the resources, both financial and human, to consider traditional technology implementations. Small businesses are looking for solutions that meet a specific need or application."
In IDC's 2009 Forecast for Management survey, a massive 48% of small businesses stated that a key business priority over the next 12 months was to improve infrastructure and increase productivity – over double the proportion of medium sized businesses.
"As a result collaborative technologies and knowledge management were singled out as top priorities for 2010 investment in almost a quarter of New Zealand's small organisations, and systems infrastructure was a top priority for almost a fifth of small operators. Growth in mobility solutions has been particularly strong in the small sector, with sales of converged mobile devices expected to more than double between 2009 and 2013, when the segment will account for 54% of the market," explains Francis.
As we come out of a recession, this is heartening news as companies are recognising the need to invest in their IT infrastructure. IDC's Francis also sees that reducing costs is a big concern for SMBs, and suggests that the SaaS model provides "an attractive way of deploying enterprise applications that require little integration with the existing IT infrastructure".
She says interest in this technology is high in the SMB sector; however there are a number of perceived barriers to wide-scale adoption in New Zealand, including integration with existing systems, a lack of industry-specific solutions, broadband weaknesses, and security. Nonetheless, this is a good way to provide scalable, enterprise solutions without the enterprise price tag or the capital investment.
The benefits and potential
If you take the time to truly understand your small business customers' needs, then they will become some of the most loyal customers on your books. Added to this, the option of offering them finance deals can clinch a sale in financially tighter times, moving their spend to the operational expenditure column and significantly increasing your margin. The trickiest part of the equation is getting these small businesses on your books in the first place – something that IDC's Francis has already said some vendors "put in the 'too-hard' basket".
The segment is incredibly fragmented and it can be difficult to target opportunities. Obviously, there is a vast difference between potential and reality for many vendors. While most vendors know the opportunity exists, it comes down to execution, something Francis says the IT industry has lacked so far. "Those vendors which are achieving success are providing flexible delivery models, targeting specific needs of small businesses, forming alliances with complementary vendors, streamlining engagement and innovative support models," she says.
It might be an idea to specialise in a particular industry vertical and then target future business using existing case studies, or simply choose a region of the country that you will market to.
IDC has also identified some distinctive attitudinal clusters in the small business segment, one such being the SMB 2.0 segment, which has been identified as a "high-value opportunity" to target. According to IDC definitions, this cluster strongly pursues advanced ICT, actively employing it to transform and grow the business."
"They are often keen early adopters of new technologies, have a larger-than-average IT budget and more IT staff, and see change as an opportunity rather than a threat, and therefore are less likely to delay or reduce technology investment with economic downturn," says Francis.