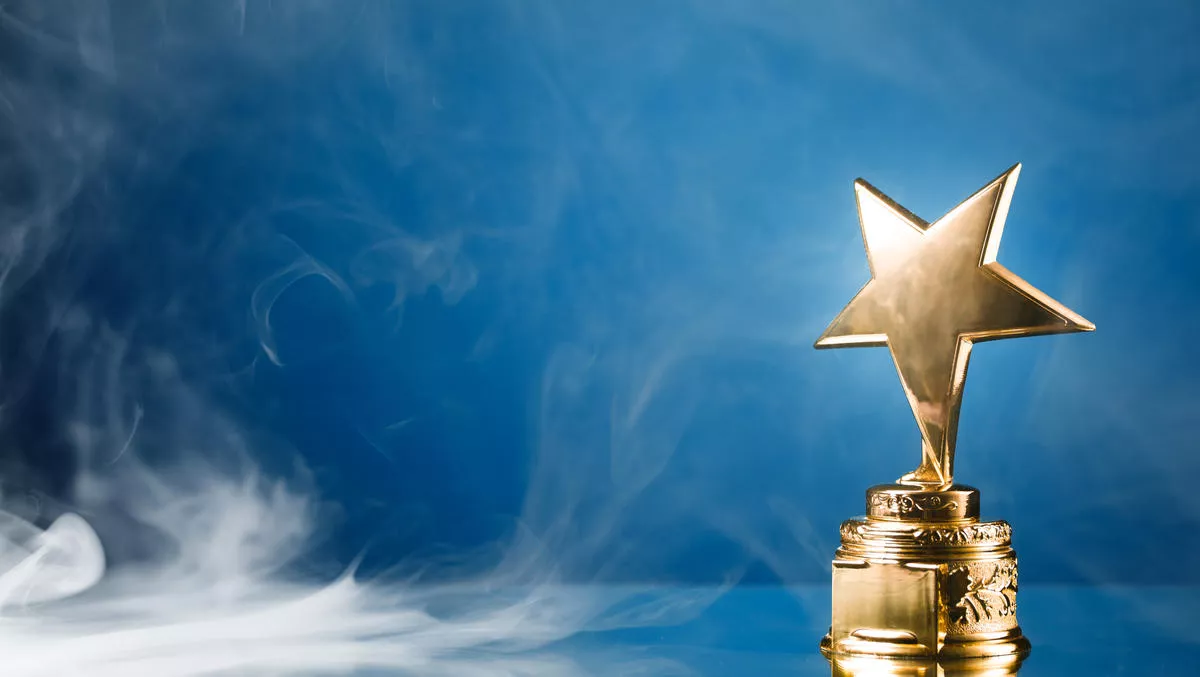 ANZ partners win big at Microsoft Partner of the Year Awards
FYI, this story is more than a year old
Microsoft's annual Partner of the Year Awards have this year recognised several Australia and New Zealand partners for their achievements within the Microsoft partner ecosystem.
Local ANZ winners include New Zealand's Enlighten Designs, as well as Australia's Accenture/Avanade, Barhead Solutions, and LAB3.
Enlighten Designs was recognised as Microsoft's New Zealand Partner of the Year for its excellence in innovation and implementation of customer solutions using Microsoft technologies.
Enlighten Designs founder and CEO Damon Kelly says the award is a significant achievement and recognition of how it uses solutions to make a positive change.
"To love what we do, and to be acknowledged for our team's hard work and dedication with this prestigious award, is one we will celebrate proudly. To win in such great company is a humbling acknowledgement, and to be part of the collective Microsoft partner ecosystem allows us all to do good and truly change the world for the better," says Kelly.

According to Enlighten, the company has been innovating with Microsoft technologies for the past 21 years, last year winning two Microsoft New Zealand Partner Awards and being named finalist in a third category.

Matt Bostwick, Commercial Partner Director at Microsoft New Zealand commercial partner director Matt Bostwick says, "From helping to clean up our beaches with Sustainable Coastlines to improving access to electricity and supporting local businesses to engage better with their customers, Enlighten truly exemplifies an innovative, exceptional partner that well deserves to be recognised on the world stage. I look forward to seeing what more they can achieve in years to come.
The Partner of the Year Awards also supported local Australian partners, with three winners and several other finalists in the running.
Accenture/Avanade won the Australian Partner of the Year Award for its efforts in migrating approximately 50 government agencies to Azure in six months and created a 'world first' multi-tenanted SAP migration to Azure in the process.
Furthermore, the Accenture/Avanade team used Power Apps, Power Automate, and Azure API Management, the team produced an app in 10 days. The app helped doctors monitor the health and recovery of patients presenting with COVID-19 symptoms.
Barhead Solutions won the Global Partner for Social Impact Award for its work to create PowerApp leveraging Microsoft Power Platform to process employee records during the COVID-19 pandemic, thereby ensuring that more than 5000 workers were paid.
Barhead CEO and cofounder Ken Struthers says, "We work closely with Microsoft Partner Development Manager and the One Commercial Partner team to help join the dots across the various cloud solutions."
"Partnering with Microsoft is truly that, a partnership where we are confident that the Microsoft team supports our business goals and have a very clear and articulated desire to help us succeed."
LAB3 won the Australia Growth Award. This award recognises significant progress by a partner which has demonstrated exemplary values and achievements and serves as a beacon to other partners.
LAB3 develops proprietary intellectual property and provides managed services to support customers, including Fourpoint (manufacturing IoT - analytics solution), SensorMine (a mining IoT and data platform), Azure Bedrock (Azure scaffolding as code) for highly regulated industries such as financial services and LAB3 Teams calling.
Microsoft Australia's chief partner officer Rachel Bondi says, "The immense impact that our partners have had, particularly in terms of supporting customers through the challenges of COVID-19 has been outstanding. It is a great pleasure to be able to publicly acknowledge that work through our Partner of the Year Awards. Working together over the coming 12 months I am confident we will build on this year's success and progress to even greater things.
The 2020 Microsoft Partner of the Year Awards received more than 3300 nominations this year.
"It is an honour to recognise the winners and finalists of the 2020 Microsoft Partner of the Year Awards," says Microsoft One Commercial Partner corporate vice president Gavriella Schuster.
"These partners go above and beyond, delivering timely solutions that solve the complex challenges that businesses around the world face – from communicating and collaborating virtually to helping customers realise their full potential with Azure cloud services, and beyond. I am proud to congratulate each winner and finalist.