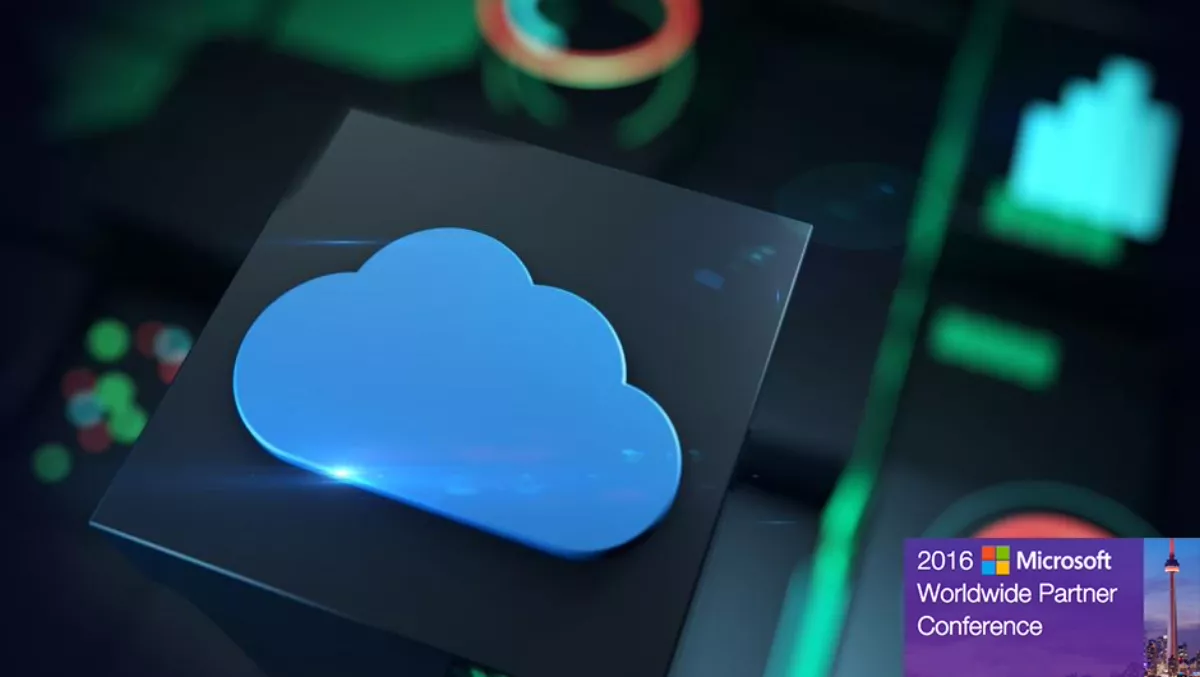 Acronis announces cloud backup through Microsoft Azure at WPC 2016
FYI, this story is more than a year old
Acronis has announced its new Backup Cloud Extension platform for Microsoft Azure and Azure Stack environments at the WPC conference in Toronto yesterday.
Microsoft Cloud Services Providers (CSPs) will be able to 'plug in' the Acronis Backup Cloud into Azure and Azure Stack environments, which will enable them to more easily manage services across physical and virtual environments and a range of devices.
"Nobody is better positioned than Microsoft when it comes to helping companies modernize their business with cloud solutions. Our new integrations with Microsoft Azure and Microsoft Azure Stack make it extremely fast – a matter of minutes – for Microsoft CSPs to sell and provision Acronis backup to Microsoft end users with more flexible storage options than any other vendor," says John Zanni, CMO and SVP channel and cloud strategy at Acronis.
The company says that Acronis Backup Cloud will provide a 'new and simple' way of increasing value to their customers through more comprehensive backup and data protection services through scalable and affordable services.
The company says this is important for SMEs in particular, which must deal with large changes in data volume, computing environments, manual workers, cyber threats and data protection across physical, virtual and mobile IT environments. Physical and virtual systems are used in 48% of SMEs, while 60% use mobile devices for work.
Acronis Backup Cloud will protect data across Microsoft Exchange, Office365, SQL Server, SharePoint, Active Directory, workstations, servers, Hyper-V hosts and mobile computing platforms. In addition, it can support virtual Linux or Windows machines as well as virtual machine migration.
"Our partners and their customers demand aggressive RTOs and RPOs, and need a complete data protection solution, especially as we migrate more workloads to the cloud. Having an easy and complete hybrid data protection service that backs up data from any system and device, and recovers to any system and device, provides a unique and differentiated offering for our Microsoft Azure end users," says Craig Joseph, chief operating officer at intY, a Microsoft Multi-Channel CSP.
In addition to data management, protection, storage and backup, Acronis Backup Cloud can also migrate workloads from other public clouds such as AWS to Azure virtual machines, ensuring easy transitioning of data, the company states.
Acronis says the incremental revenue opportunities for Microsoft CSPs are numerous, across a range of Microsoft Azure cloud services, including analytics, computing, database, mobile and web. Acronis will provide data protection to SMEs through Service Providers and Cloud Resellers across the globe.
"With Microsoft Azure, we are working to bring customers the most agile cloud platform available," said Venkat Gattamneni, director, Microsoft Azure, Microsoft Corp. "We're excited about the capabilities that Acronis is bringing to Azure to offer additional options for data migration and protection for our mutual customers using the hybrid cloud."
Acronis provides services for five million consumers and 500,000 businesses across 145 countries. The company owns more than 100 patents in areas such as migration, cloning and replication.