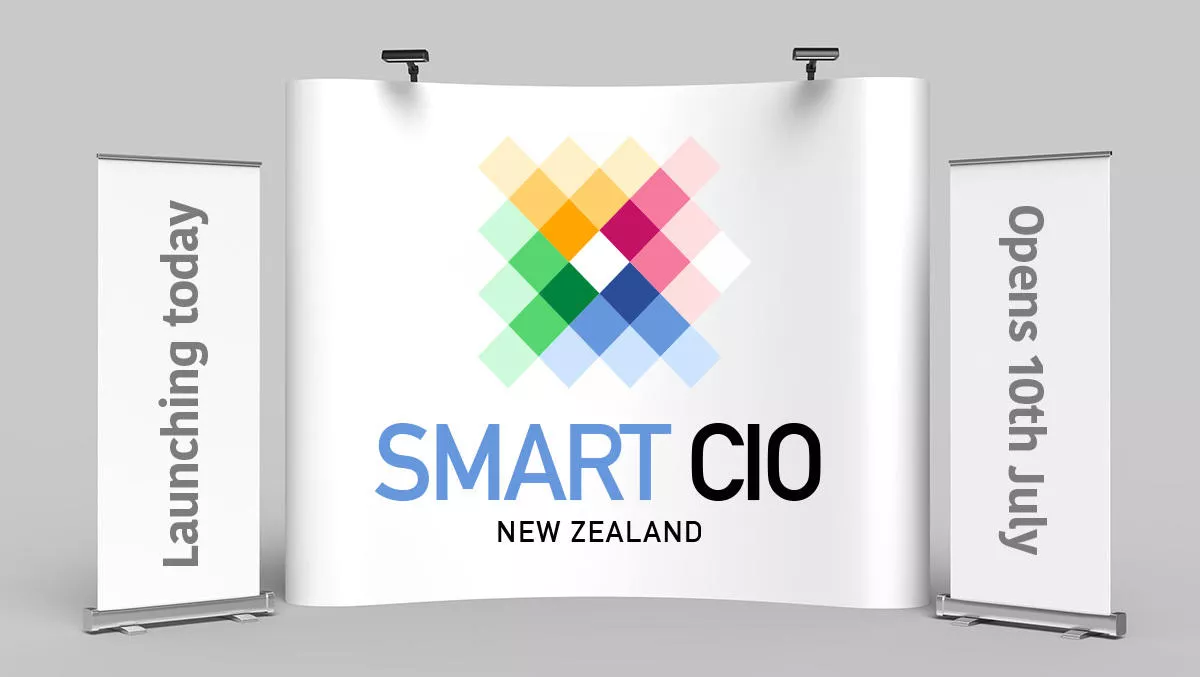 Announcing Smart CIO: Techday's newest digital event
By Sean Mitchell,
Mon 8 Jun 2020
FYI, this story is more than a year old
In the midst of lockdown, Techday launched its very first digital event platform, with the aim to pick up the New Zealand IT industry by its bootstraps – the NZ IT Reboot.
Tech resellers, retailers, integrators, distributors or vendors set up exhibition stands, to get their message out and potentially turn around their bleak financial outlooks.
The New Zealand IT Reboot grew from a small idea to a big event, and within four weeks the website was developed, 277 exhibitors signed up and over 22,000 visitors attended.
Now, Techday is taking that success and channelling into its new digital event platform – Smart CIO.
It's a digital event launching in July, with a laser-focus on connecting New Zealand's CIOs and IT managers with enterprise end users through live webinars, videos, LinkedIn connections and more using the same 'expo' format that was so successful with The NZ IT Reboot.
The event has a theme of digital transformation in the IT department.
And just as digital transformation can revitalise and rejuvenate a business, Smart CIO aims also to aid tech businesses and enterprises grow and accelerate in a more cost-effective way.
So what are the benefits of exhibiting on Smart CIO?
Capture enterprise end-user leads
Market your business & offerings
Promote your upcoming webinars & live sessions
Add Linkedin connections & followers
Drive views of your video content
Position your brand as a key industry player
With the success and experience of IT Reboot under the belt, the Smart CIO has been streamlined for the best possible lead acquisition tools, as well as dedicated staff and resources assigned to the event to help get the most out of business marketing efforts.
Some of Smart CIO's features include:
2-week summit July 10 to July 24
Automated lead capture and reporting
Dedicated staff to answer all your questions
Full control of what you put on your exhibit
Automated/self-service content upload
Provide offers and giveaways
Early-bird exhibitor registrations open on June 8 and will go through to June 22, with all exhibitor registrations to close on June 29.
After that, Smart CIO will go live on Friday, July 10, closing on Friday, July 24. Exhibitors will be given self-service access to upload a variety of content to their stand, including documents/whitepapers, photos, videos, logos, offers, website links and more.
Cost
Up until Monday 22nd June 2020, the cost to exhibit is NZD $1,000, after which it returns to $1,500.
Mon 29th Jun 2020 is the last day we will accept new exhibitors.
Find out more or register to be an exhibitor here.
Click here to read our frequently asked questions (FAQ) or email us at events@techday.com