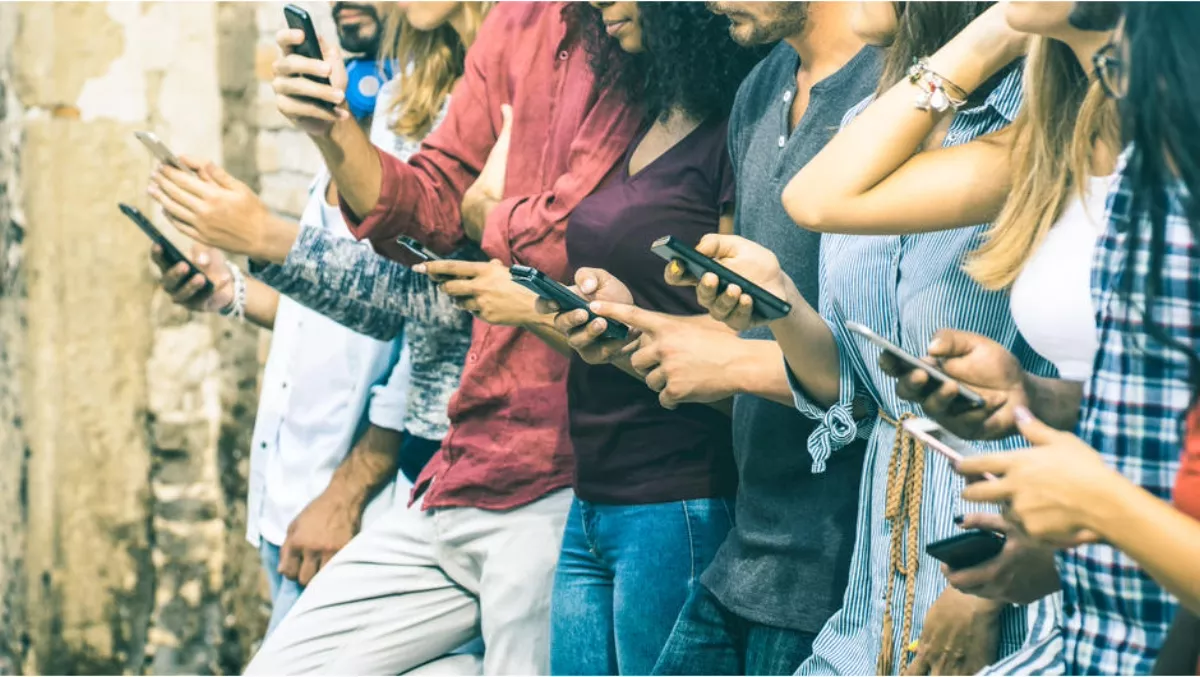 APAC smartphone market set for a downturn… before bouncing back
FYI, this story is more than a year old
The global smartphone market declined ever so slightly in 2017 and IDC expects it to do the same this year.
According to IDC, smartphone shipments fell 0.3 percent last year and the research analyst expects the market to contract 0.2 percent in 2018 to 1.462 billion units, down from 1.465 billion in 2017 and 1.469 billion in 2016.
However, looking further afield IDC expects the market to grow roughly 3 percent annually from 2019 onwards with shipment volumes reaching 1.654 billion in 2022 with a five-year compound annual growth rate (CAGR) of 2.5 percent.
Last year, the biggest driver of the downturn was China's smartphone market, which fell 4.9 percent year over year. Tough times are forecast to continue in 2018 as IDC expects consumption in China to fall another 7.1 percent before flattening out next year.
India continues to be the shining star in Asia Pacific with volumes expected to grow a whopping 14 percent in 2018 and 16 percent in 2019. IDC asserts Chinese OEMs will continue their strategy of selling considerable volumes of low-end devices by shifting their focus from China to India.
Most OEMs have been able to get around the recently enforced India import tariffs by conducting final assembly within the country's local manufacturing plants, however in regards to components, almost everything is still being sourced from China.
"With 2017 now behind us a lot of interesting market dynamics are unfolding. Even though it declined 5 percent in 2017, China remains the focal point for many given that it consumes roughly 30 percent of the world's smartphones," says IDC worldwide quarterly mobile device trackers program vice president Ryan Reith.
"But plenty of pockets of growth can be found beyond China. India is now grabbing headlines and the market itself is going through some rapid transformation. Local India manufacturing continues to ramp up, despite still having a heavy dependence on China for components. The boom in India is likely to continue in the years to come, but the move toward building up local production has certainly caught the eye of many in the industry."
Another important moment to be wary of is the introduction of 5G smartphones. IDC expects the first commercial ready 5G devices to hit the market in the second half of 2019 with a ramp up across most regions in 2020.
According to IDC, 5G smartphones will make up for around 7 percent of all volumes in 2020 (212 million) and will grow to 18 percent of total volumes by 2020.
"Although overall smartphone shipments will decline slightly in 2018, the average selling price (ASP) of a smartphone will reach US$345, up 10.3 percent from the $313 ASP in 2017. This year will continue to focus on the ultra-high-end segment of the market as we expect a surge of premium flagship devices to launch in developed markets in 2018," says IDC worldwide quarterly mobile phone trackers research manager Anthony Scarsella.
"Devices featuring large AMOLED bezel-less displays, advanced camera functions, and an overall increase in speed and performance will be the driving factor in the increase of ASPs. Moving forward, we can expect this trend to continue as the ASP for a smartphone will continue to grow throughout the forecast period. In 2022, the final year of our forecast period, the average selling price for a smartphone will be $362, resulting in a 5-year CAGR of 2.9 percent."
In terms of platforms, Android's share of total smartphones is forecast to remain relatively smooth sailing with 85 percent of total shipments worldwide, with volumes to grow at a five-year CAGR of 2.5 percent and shipments totaling 1.41 billion by 2022.
IDC estimates that 98 percent of Android phones will ship with screens larger than 5 inches by 2022, with 36 percent being 6 inches or larger.
Meanwhile, iPhone volumes are expected to grow 2.6 percent in 2018 to reach 221 million in total. IDC is forecasting iPhones to grow at a five-year CAGR of 2.4 percent and reach 242 million by 2022.
Rumors of larger screens on iOS smartphones have emerged, which has resulted in IDC changing its screen size forecast for Apple by introducing volumes greater than six inches. Products are likely to begin shipping in the fourth quarter of 2018, with volumes ramping up and accounting for 36 percent of all iPhones shipped by 2022.
Related stories
Top stories