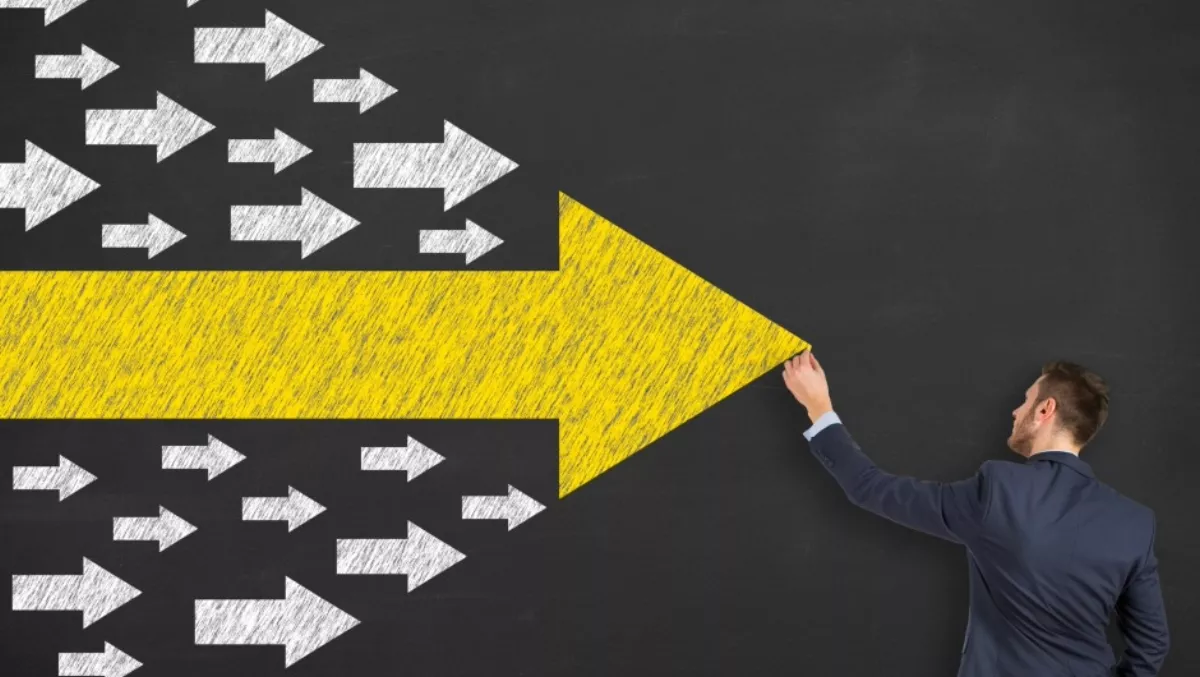 APC by Schneider Electric expands channel support for MSPs
FYI, this story is more than a year old
APC by Schneider Electric has expanded its channel support with a dedicated practice for managed service providers (MSPs). According to APC, the MSP programme, specifically designed for power and cooling partners, addresses the unique and evolving environment and is designed to make the business model more profitable.
The programme expands on the existing APC Global Channel Partner Program and is aimed at assisting partners in evolving their business to meet growing customer demands and adjusting to changing market influences, APC says.
It includes technical enhancements, dedicated support, enablement, incentives specific to MSPs and an overall improved partner experience. Through a specialised track in the partner program, MSPs will gain the ability to systematically monetise power and cooling within their business, APC says.
"As the modern IT partner is rapidly evolving and shifting focus from hardware sales to a more concentrated emphasis on service-oriented, recurring revenue streams, it is critical that we alter our approach and address them in a way that is relevant to this new business reality," says Rob McKernan, Schneider Electric senior vice president Global IT Channels.
"Through the integration and optimisation of our connected offers, and the refocus of our sales and support teams to address the MSP business model, we are creating a community of practice which speaks to and shows MSPs how to increase top line revenue and decrease operational costs by adding power and cooling to their managed services portfolio," he says.
According to APC, today many partners are facing growing market pressures dictating the need for business evolution. Increasingly commoditised storage and server hardware is compressing margins and driving the trend in shadow IT – a situation in which information-technology systems are purchased by departments and personnel without the approval of the IT team – creating significant security risks for the enterprise.
At the same time, customers are demanding more specialised services than ever before, as internal staffing resources, tightening budgets and a widening skills gap drive the need for more robust partner support, APC says. Due to these customer requirements, managed services such as help desk support, network management, staff augmentation and many others are becoming more integral to the corporate IT function.
"The new programme is designed with increased profitability for partners at its core. Incremental revenue, opportunity registration, enhanced support and access to better tools and resources are just some of the incentives that will help them achieve that profitability," says Muralee Kanagaratnam, Schneider Electric Pacific zone general manager channel and alliances.
"This new programme is an evolution that ensures our partners have the support they need to continue to effectively grow and be profitable," he says.
As partners meet these demands by moving to a more diverse managed services business model, the APC Global Channel Partner Programme is evolving too, according to APC.
The evolution of the business dedicated to MSPs is aimed at assisting partners on their growth journey while also enabling them to realise additional revenue streams by helping them to drive reoccurring profitability from power and cooling in a more comprehensive, structured and simplified way, APC says.
This is primarily being done through expanded technical integrations of the APC Smart-UPS line of solutions with the most commonly used remote monitoring and management (RMM) platforms and professional services automation (PSA) tools, APC says.
This will allow partners to more easily collect, collate and assess data from these solutions across all customer installations for a better understanding of the product lifecycle, including serial numbers and replacement status, therefore enabling smarter update and configuration services. Over time, APC will also be rolling out integrations of all its connected products – PDUs, three-phase UPSs, cooling and others – into these platforms.
Additional key enhancements for the MSP partner community include:
Profitable growth: To drive business for partners, APC is offering new incentives as part of the existing Partner Program, including financing and rebate options, to align more closely with the unique MSP financial business model.
Specialised enablement: To enable growth for MSPs in today's dynamic IT marketplace, APC's dedicated MSP track introduces specialised certification paths and sales trainings that align with partners' business needs.
Streamlined support: MSP partners will receive dedicated customer support needed to help them capitalise on their new business model.
Improved experience: MSP-specific resources which reflect the most critical aspects of their respective industries will be available via a dedicated MSP content hub.