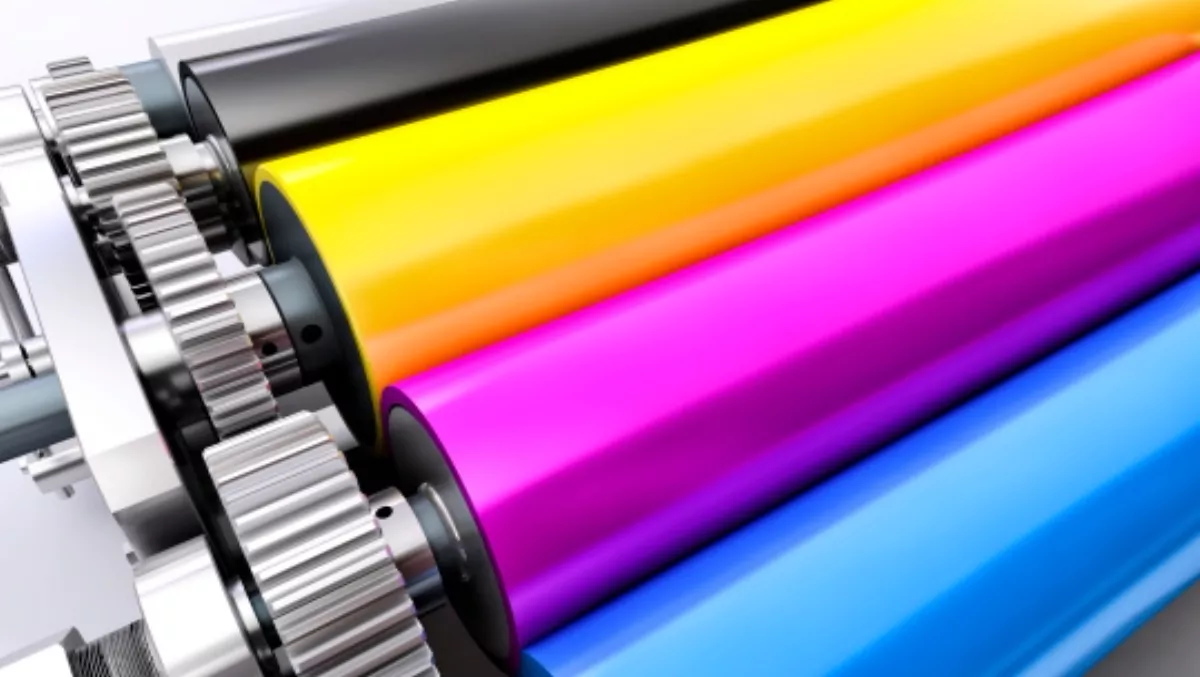 App-y printers are the future
By Heather Wright,
Tue 4 Jun 13
FYI, this story is more than a year old
Are apps the future for the printing market?
Kyocera New Zealand boss Nigel Paull talks to Heather Wright about Kyocera's stance on the market and how apps could help resellers.
Forget about talking speeds and feeds to customers – the conversations are changing to apps and how to utilise printing tools to make customers easier and more productive.
That's the message from Nigel Paull, Kyocera Document Solutions New Zealand country manager, who says the market has moved away from box selling to solution selling and, with more and more apps coming online, resellers need to ensure they're across the latest offerings and the business benefits they can provide customers.
Last month Kyocera introduced an app, Teaching Assistant, for the education market.
The software, developed by Kyocera Document Solutions, helps teachers create tests. The completed test sheets are then scanned into the multifunction device to be marked automatically.
Teachers also receive analysis on student performance, weaknesses and areas for classroom instruction.
For Kyocera – and its resellers – the software hits a sweet spot in the market. Paull says the education sector is a key market for the company, which recently sold 50 MFPs, complete with a custom built scanning app, to Kristin School.
"We're talking to more and more schools about document scanning. It's an area where some schools have fallen behind," he says.
Paull says Teaching Assistant will also provide resellers with a new opportunity to open fresh conversations with education customers.
"For resellers dealing with schools this is something that's ideal to talk about. It's got limited or next to no competition in the market and can offer real value for schools."
The software is being offered free for a 30-day no-obligation trial to all education providers including schools, universities and external education/training institutions.
Kyocera says from a financial perspective, costs are dramatically reduced as answer keys can be printed on plain paper, eliminating the need for special media and scanning systems.
Document ramp
Paull says the new app is just one example of a stream of apps coming online, heralding the future of printing.
"It's not about speeds and feeds anymore. It's about apps and understanding what your customer needs and how to utilise tools to make their lives easier and more productive."
He says customers are looking for mobile printing, mobile scanning, cloud technology, document archiving and retrieval in one device.
"We've gone from a simple print box to an integrated solution," he says, adding that the changes currently underway are the biggest seen since the move from black and white to colour MFPs.
Paull says printers are increasingly being treated as an on-ramp or off-ramp to document storage and retrieval. "It's even more important today to understand the types of systems customers are using," he adds.
"Data archiving and retrieval is growing and being able to make documents available to the mobile workforce is becoming more and more important. Reports show 37% of the workforce is mobile now."
And with the demand for integrated solutions and apps, come opportunities for the New Zealand reseller channel, Paull says. "Integration is the big buzz word.
"As technology becomes more mobile, integration is going to become more and more important. You're going to have to overlay integrated apps with security requirements.
"That puts resellers who can sell the added benefits or value in a good position. It's the key to making money. If you're just selling a box you're in a race to the death basically."