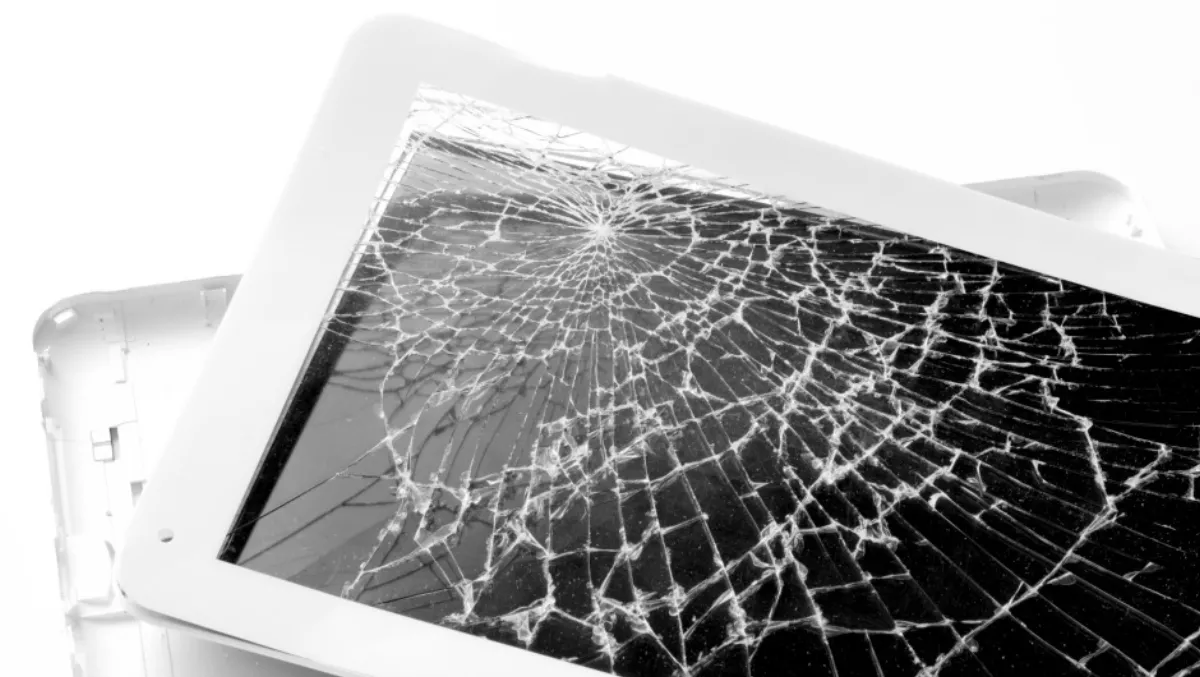 Apple still tablet king - and beating Microsoft at its own game
FYI, this story is more than a year old
Apple is continuing to hold on to top spot in the tablet market – and beating Microsoft at its own game, according to IDC.
Latest figures from the research company show Apple still the clear market leader with 10.3 million units shipped for a 25.9% market share in Q1 of 2016, well ahead of second placed Samsung which claimed 15.2% of the market with 6.0 million shipments.
But it's the detachable market where the fun begins. While slate tablets are continuing their decline – dragging the overall tablet market down 14.7% to 39.6 million, detachables are experiencing triple-digit year on year growth on shipments of more than 4.9 million units.
Jitesh Ubrani, IDC Worldwide Quarterly Mobile Device Trackers senior research analyst, says Microsoft arguable created the market for detachable tablets with the launch of their Surface line.
"With the PC industry in decline, the detachable market stands to benefit as consumers and enterprises seek to replace their aging PCs with detachables," Ubrani says.
But he notes that it is Apple's recent foray into this segment, that has garnered them an impressive lead in the short term.
"Although continued long-term success may prove challenging as a higher entry price point staves off consumers and iOS has yet to prove its enterprise-readiness, leaving plenty of room for Microsoft and their hardware partners to reestablish themselves," Ubrani notes.
In a move likely due to eroding margins in regular slate tablets, Q1 saw the introduction of detachable tablets from traditional 'mobile first' vendors like Samsung and Huawei.
"The mid-range pricing for these new devices will make them a difficult sell as consumers seeking performance will likely go for a Surface-like device, and the budget conscious seek wallet-friendly options from vendors like EFun, RCA or others," IDC says.
Jean Philippe Bouchard, IDC research director for tablets, says the introduction of detachables from traditional smartphone vendors is only beginning and poses a real threat to traditional PC manufacturers.
"Their understanding of the mobile ecosystem and the volume achieved on their smartphone product lines will allow them to aggressively compete for this new computing segment," Bouchard says.
"It is likely that those smartphone vendors will utilise the detachable segment to create new mobile computing end-user experiences if customers are using their detachables in combination with their smartphones."
While Apple and Samsung took the top two slots for overall tablet shipments, both saw significant drops in year on year shipments, with Apple down 18.8% and Samsung down 28.1%.
Meanwhile third-placed Amazon saw 'astronomical' growth of 5421.7% - yes, that is correct – with IDC noting that while its low-cost Fire tablet isn't the first of its kind, its success speaks to Amazon's prowess as a household brand and a distribution powerhouse.
Amazon claimed 5.7% of the market with 2.2 million shipments – up from zero a year ago.
Lenovo took fourth spot with 5.5% share with Huawei rounding out the top five with 5.2% share and 2.1 million shipments. Huawei was the only company other than Amazon to record an increase, up 82.2% year on year, with IDC noting the introduction in February of its first detachable, the MateBook, will further build momentum for the vendor in 2016.
Related stories
Top stories