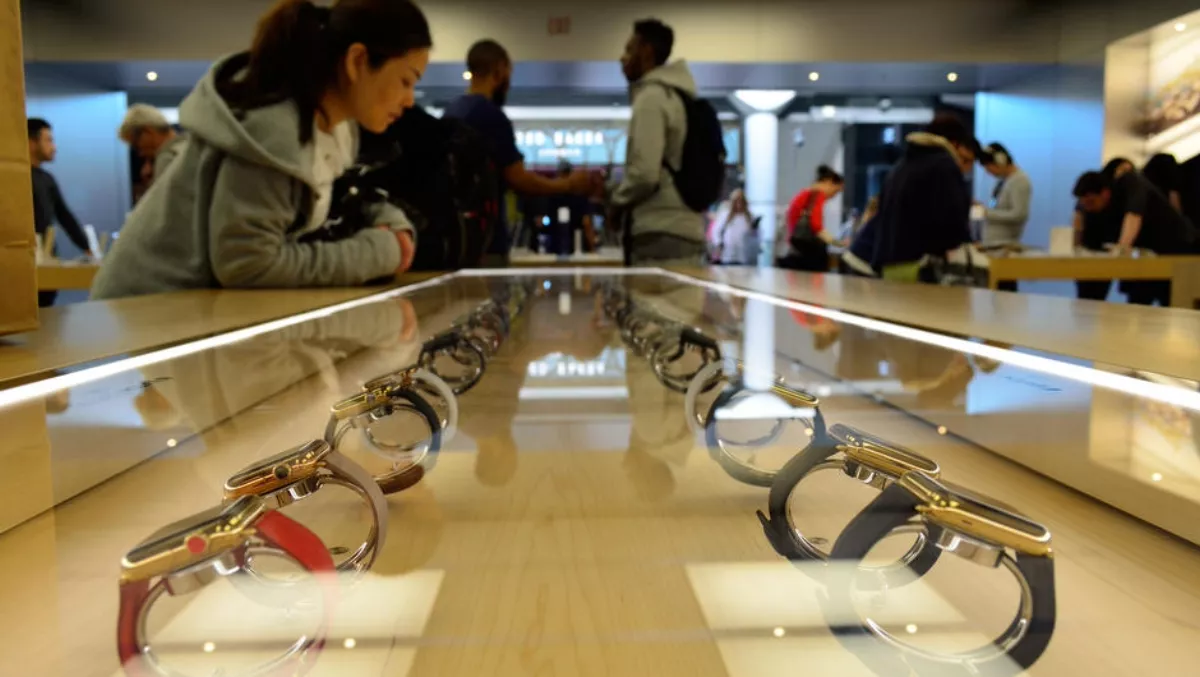 Apple Watch 2017 shipments up by over 50% - Canalys
By Ben Moore,
Wed 7 Feb 2018
FYI, this story is more than a year old
Apple Watch shipments topped 18 million in 2017, up by more than 54% on 2016.
The Series 3 was the key growth driver, as total shipments of the latest version of Apple's Watch were just under 9 million, making up nearly half of all shipments in 2017.
In the fourth quarter of this year, shipments grew by more than 32% over Q4 2016 to 8 million, the highest ever number of shipments in a single quarter for any wearable vendor.
The Apple Watch Series 3 is the fastest-selling LTE wearable on the market, with shipments doubling quarter on quarter to reach 1.6 million.
"The cellular version of the Apple Watch was in strong demand in the US, Japan and Australia, where all major operators stocked it in time for the holiday season," says Canalys research analyst Vincent Thielke.
"However, limited operator selection in the UK, Germany and France influenced consumer purchase decisions and stifled the growth potential of the connected Apple Watch. Moving into new markets, such as Singapore and Hong Kong in Q1 2018, just in time for Chinese New Year, is a good move."
Late last year, IDC released their Worldwide Quarterly Wearable Device forecast that predicted a continued rise in the wearables market in the near future after a 16.6% increase from 2016 to 2017, with smartwatches comprising over 50% of the market.
The major competitors for Apple are struggling to break into the market in a meaningful way with Android Wear yet to find its feet and Fitbit's investors losing confidence after the posting of losses in FY17.
"Apple has won the wearables game," says Canalys senior analyst Jason Low.
"Despite innovative designs, such as the rotating bezels and circular screens employed by other vendors, Apple has pulled far ahead as it continues to focus on its core iPhone user base. Its recent updates to the Series 3, such as GymKit and Apple Heart Study, are proving to offer compelling use cases, encouraging users to spend more on accessories."
Apple also experienced a successful Q4 2017 for smartphone sales beating out Samsung to become the number one supplier of smartphones globally for that quarter, although Samsung still took the top spot for the year.