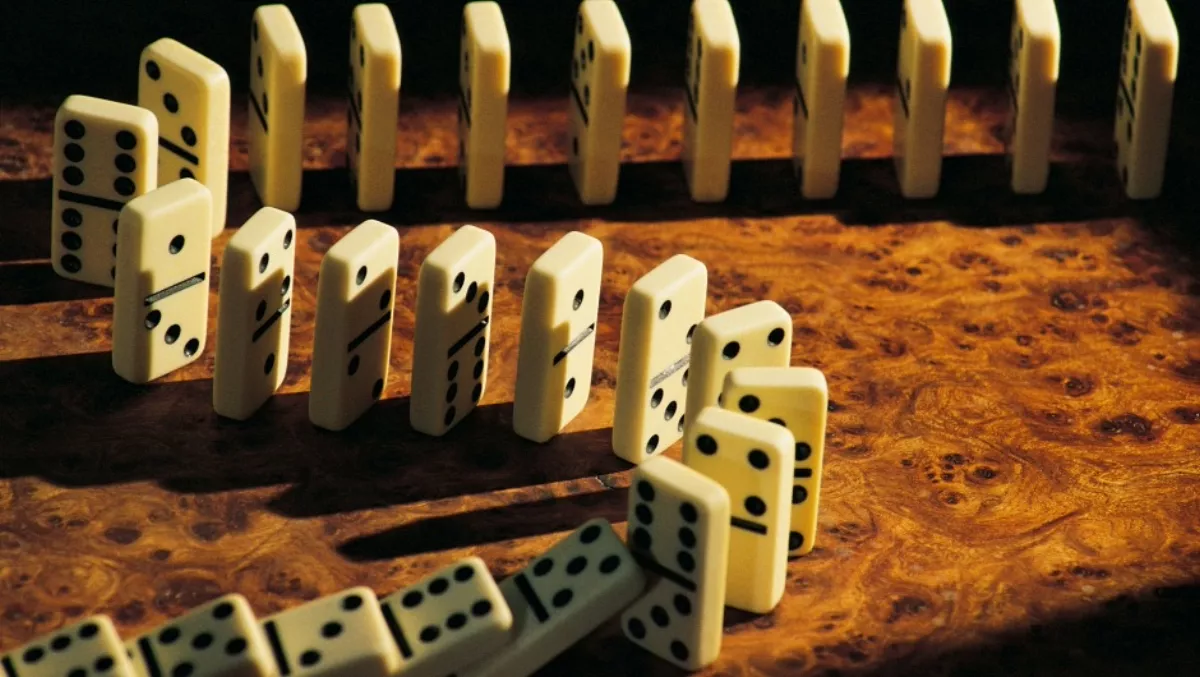 Application-first mindset key as network performance stalls local DX
FYI, this story is more than a year old
Older IT networks are adversely affecting up to 23% of local businesses revenue sources, according to a new report, which shows 52% of Australian companies and 55% of Kiwi companies admit their network needs an upgrade in order to take advantage of emerging technologies.
Anandh Maistry, Citrix ANZ senior director, says the Citrix survey, The Impact of Network Performance on Business Goals and Cost, highlights the need for businesses, and resellers, to adopt an application-first mindset, with network performance currently stalling digital transformation across the region.
"Our study shows the expectations for emerging technologies are high, with many businesses aware of the positive impact they can have," Maistry says.
"However, the reality is investment in the majority of solutions will first require investment in somewhat 'mundane' areas, one of which is the networking environment."
Maistry says traditionally, as a foundation of application delivery, networks flag which applications work in the system and which changes need to occur to make these work well.
"We're saying how do we flip that equation?
"If the app says it needs more capacity, infrastructure should be able to react immediately. We're working with organisations in trying to orchestrate and architect that."
Maistry says as digital transformation takes hold and businesses seek greater business outcomes from their technology, the ability to develop and deploy rapidly becomes increasingly key.
"The quicker you can develop, the quicker you can deploy and the quicker you can get solutions out to your end users.
"Adopting an application first approach really encourages organisations to look at that and build that out."
Tim Dillon, Tech Research Asia founder and director, says financial and productivity losses are just the tip of the iceberg when it comes to underperforming networks.
"It can leave many businesses without the ability to accurately capture data and engage and collaborate with customers and employees in a timely and meaningful manner," Dillon says.
"Companies today are more real-time, more analytical, and more demanding of their technology investments. Yet the data tells us business goals are at significant risk from sub-standard network performance."
The study, which surveyed 266 Australian and New Zealand enterprises, shows network outages are resulting in almost 71 hours a year of lost productivity per employee for Australian businesses, and 52 hours a year for Kiwi companies, with service provider outages, coverage blackspots and unplanned hardware failures the leading cause of outages for Australian companies, with lack of bandwidth, general network reliability and unplanned hardware outages leading the way in New Zealand.
"This is where things like SDN come into play, where you can actually start to aggregate across carriers to offset that risk, so your risk posture changes a bit," Maistry says.
"Looking at it from an application-centric mode, how do you continue to get applications and data to your customer or end user?," he adds.
"A lot of emerging technologies, such as virtual reality, augmented reality, IoT, drive copious amounts of data through the network."
Maistry says organisations – and resellers – need to factor this in when designing and architecting networks.
"As you look at the new applications driving intensity across the network, have you got your housekeeping in order to start to build on this?
"The first step of resolution is recognising them is a problem," he says.
"There is a tendency in the networking world to look at new technologies and ask how it will fit into your existing IT ecosystem.
"We're saying an SDN framework alters traditional IT thinking of layering from the bottom and makes a clear case for a top down approach. From our perspective, in recognising infrastructure to accommodate better application development, deployment and delivery, the question then becomes how will other technologies interact with this new ecosystem."
Maistry says this gives resellers a more valuable chair at the table.
"You are helping build from the ground up and engaging not just from a technology perspective, but in an advisory role.
"Organisations are looking for resellers to come in and say 'have you considered this?'. I don't think a lot are asking that question right now. And therein lies the richness of their value in this conversation.
"The internal shift mandates networks be orchestrated in such a way that enables them to handle increasing amounts of traffic, react very quickly and change the way they aid in application delivery – and resellers can have immense value in that conversation."
Related stories
Top stories