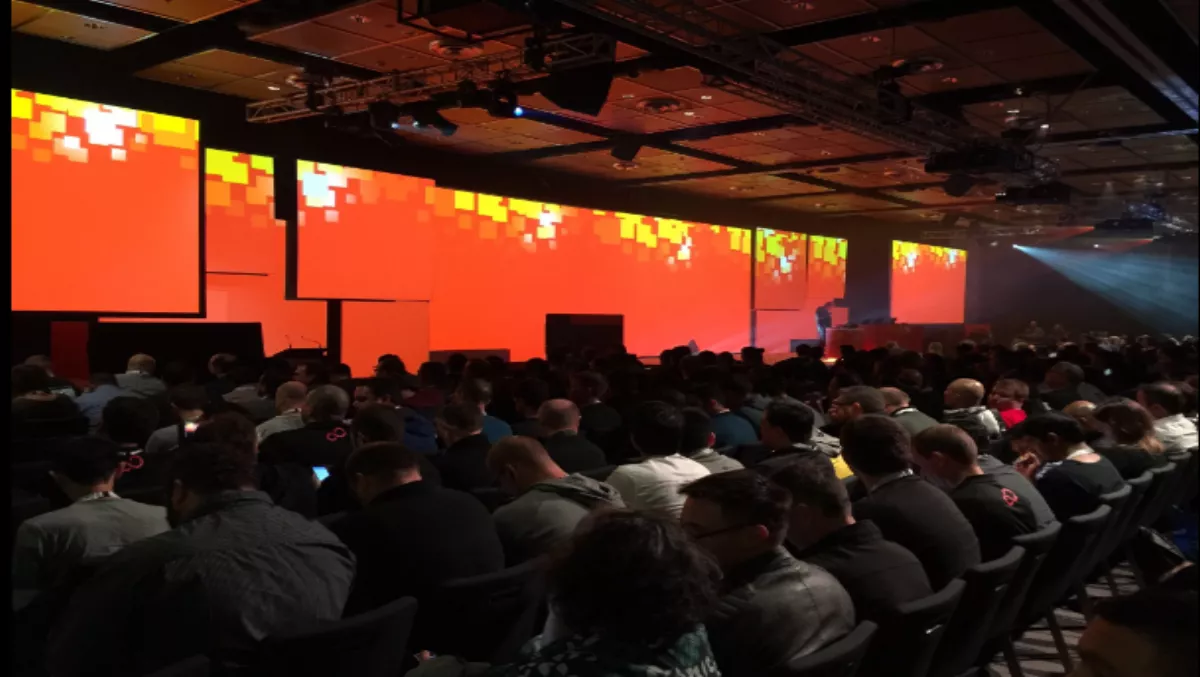 The art of the possible - Microsoft Ignite NZ 2016
Tue, 25th Oct 2016
FYI, this story is more than a year old
By Sam Worthington, News Editor
The Microsoft Ignite NZ 2016 conference has commenced this morning with its very first Keynote, serving up a fine tasting platter of what's in store for the 1700+ attendees over the next four days.
Former TV3 duo Hilary Barry and Mike McRoberts opened the event with an engaging presentation jam packed with humour, inspiration and insight.
Barry kicking it all off, delving deep into the theme for Ignite 2016 - The art of the possible.
"We're here today from one of the most privileged platforms of the world, from one of the largest, oldest software company on the planet to reignite our tech fires, our flames yours and mine.
As Microsoft CEO Satya Nadella states so brilliantly: 'Our industry does not respect tradition, it only respects innovation', and that's what we're here to do together this week," she says.
"To innovate, to inspire, to spark a global transformation and to take you on a tech journey you won't soon forget.
Chris Auld, director of the Developer Experience with Microsoft then went on to introduce a number of Keynote speakers and demos of the company's latest developments.
"Thank you for joining us, I'm really excited to be up in front of you as the new lead for Microsoft's developer experience and evangelism team. Our CEO Satya Nadella has tasked us with a very bold mission, to empower every person and every organisation on the planet to achieve more," says Auld.
"I hope that you'll join us on this journey, we've got a dozen exciting stories to share with you this morning," he adds.
Amazing technology, fantastic stories of NZ organisations large and small who are using that technology to do amazing things around the world.
Over the course of the next 90 minutes, the audience gained further insight into the Microsoft Surface Hub, Azure Machine learning, HoloLens, Tool Chain for iOS and Android and many more innovative ideas and products, both new and reimagined.
Dona Sarkar, Windows Insider Program Lead, finished off the session with a message to inspire those in the audience to do more.
"You're inspired, right now you're inspired.
At the end of the four days you're going to go home invigorated, inspired, ready. You're going to take what you've learned back home with you and you're going to go out there and you're going to happen to things," she says.
"New Zealand is going to continue its charge up the hill as being the next tech superpower.