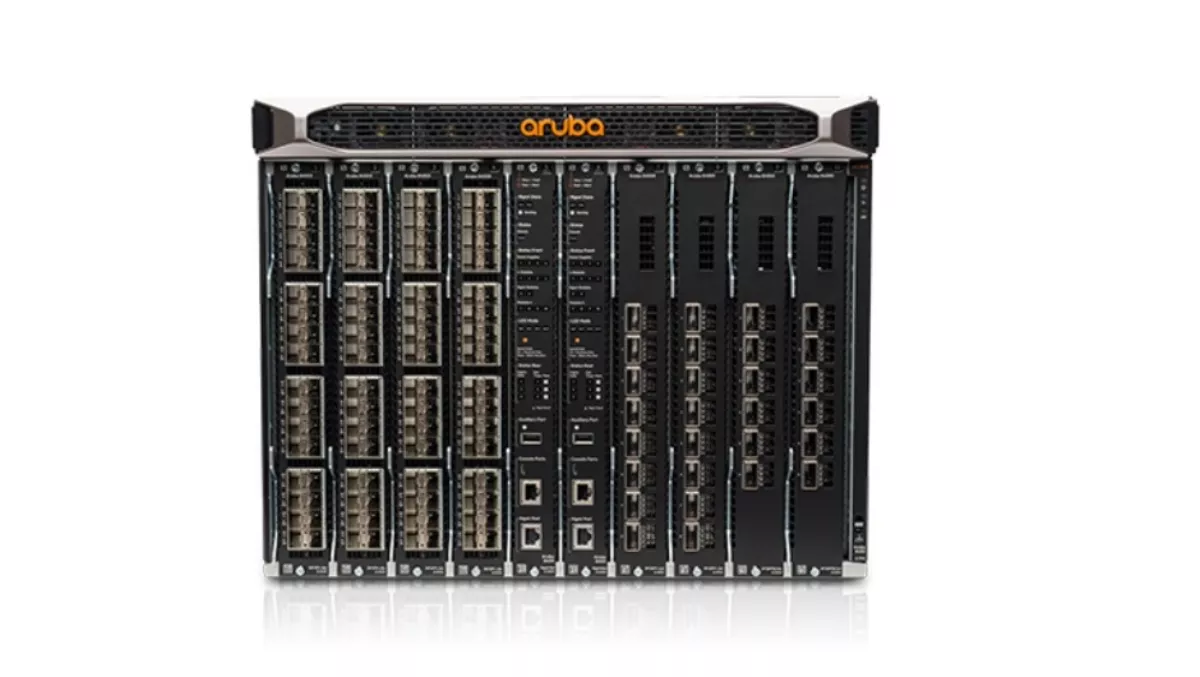 Aruba gets to core of mobile, cloud and IoT switching demands
FYI, this story is more than a year old
Aruba has debuted a new switch and operating system which it says will help businesses better manage the deluge of data coming from mobile, cloud and IoT.
The company, now part of Hewlett Packard Enterprise, says the Aruba 8400 Core Switch Series and ArubaOS-CX are purpose built for emerging mobile-cloud business applications and changing traffic patterns that are being driven by the massive flood of data sources and growth in IoT.
Tom Black, Aruba vice president and general manager of campus switching, says surging growth in connected 'things, along with the exponential growth in different types and form factors of mobile computing devices and widening array of data sources, is proving a headache for IT managers.
"Across the industry spectrum, we consistently heard IT departments struggling to address three trends related to line of business expectations: Mobile and cloud, IoT and expanding data sources," he says.
Black says Aruba has re-imagined and re-engineered core and aggregation switching from the ground up, 'to shatter the manual labour-intensive networking paradigm' and address all three challenges.
Black says the new offerings apply the same software-based approach customers are already using for streamlined Wi-Fi.
"This means we've completely modernised switching to extend the same automation, analytics and policy-based administration from the edge all the way into the campus core," he says.
While Aruba says the 8400 provides carrier class availability and performance, it's the ArubaOS-CX operating system which Aruba dubs 'the most unique innovation' in the switch, providing 'a modern foundation that is a departure from today's static, inflexible operating system design'.
"ArubaOS-CX acts as the brains of the switch to automate and simplify many critical and complex network tasks," Aruba says.
The OS provides automated visibility to enable IT professionals to monitor network system, application and security-related activities and quickly detect problems, analyse trends and predict or avoid issues that can led to scale, security and performance bottlenecks.
To address any problems found, the Aruba 8400 can provide immediate resolution via its programmability and its intelligent policy-based integration with network monitoring, performance and security management tools, Aruba says.
The offering is also fully programmable, with a built-in Python interpreter and REST-based APIs for integration and ongoing flexibility.
Related stories
Top stories