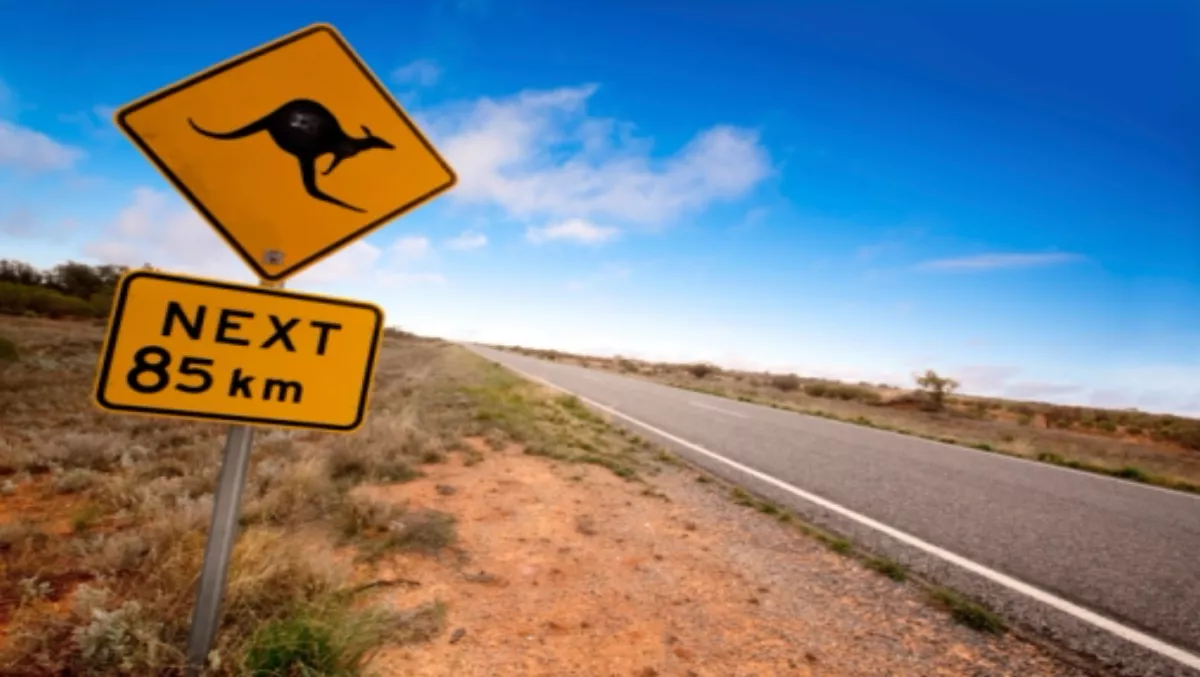 Aussie distie seeks Kiwi DNA
FYI, this story is more than a year old
Like many before it, Aussie distributor DNA is eyeing up the Kiwi market.
Director Munsoor Khan talks to Heather Wright about their plans and how DNA plans to differentiate itself.
It may be named Digital Networks Australia, but this Aussie distributor believes it has the right DNA to be a key player in the New Zealand market too, and is stepping up its presence here in preparation for a possible local office later this year.
DNA – let's avoid the 'Aussie' word – recently secured distribution of A10 Networks in New Zealand, and Munsoor Khan, DNA director and co-founder, says it is already seeing 'very strong interest' in the application networking vendor's product here.
Khan says his company hopes to drive off that demand, raising their own profile here, and setting the scene for a local presence.
The company also have New Zealand distribution for several other vendors, including Ipswitch, Lancope and Splunk.
Khan says DNA – which has operated in Australia for 20 years – is currently in talks to bring two of its other vendors to the New Zealand market.
"We are starting to get growth in the market for vendors we represent, and hope that downstream that will translate to presence here for us."
Khan says DNA's focus is on 'fast growing vendors, who are relevant and ambitious to grow'. The company doesn't tend to offer traditional products, he says, instead aiming for offerings which 'solve old problems in new ways'.
"We don't have a traditional firewall offering, for example, instead we have a web application firewall.
"We look for relevant, but new, offerings that can add value in that space and help resellers differentiate themselves."
Khan says he sees 'a lot of upside' to strengthening their operation in New Zealand, though he declined to put a figure on it.
"A lot of our vendors are not represented there at the moment and we would be bringing in the knowledge and way to market as well as new products which have no competitors."
DNA's line-up includes Aspera, Imperva, Rose, Patton Electronics, Sawmill, BTI Systems, Firemon and Castle Rock Computing. Tech heavy Khan says DNA has a very clear strategy when it comes to on- boarding new products, requiring its own engineers to get certified first. Partners are then certified.
"That's the first and crucial part and ensures they're revenue ready and able to take advantage of the opportunities as they come, from a technology standpoint."
He says most of DNA's offerings will require technical sales, with resellers needing to architect an offering to show customers the value in their own environment.
Khan says once resellers are trained up DNA turns its focus to the end-user market, running roadshows, seminars and webinars to drive demand and provide qualified leads for partners.
The company has about six local resellers, with the A10 Networks deal late last month expected to add at least two more to the lineup.
"A10 has certainly struck a cord with its application delivery, which is traditionally dominated by F5 Networks, and we're seeing a lot of demand for that. And security as well of course – there's lots of interest there."
Now, what about that name, will there be a change for the Kiwi market? "Watch this space," Khan says laughing.
"We have certainly had this discussion internally and are aware of it."
Related stories
Top stories