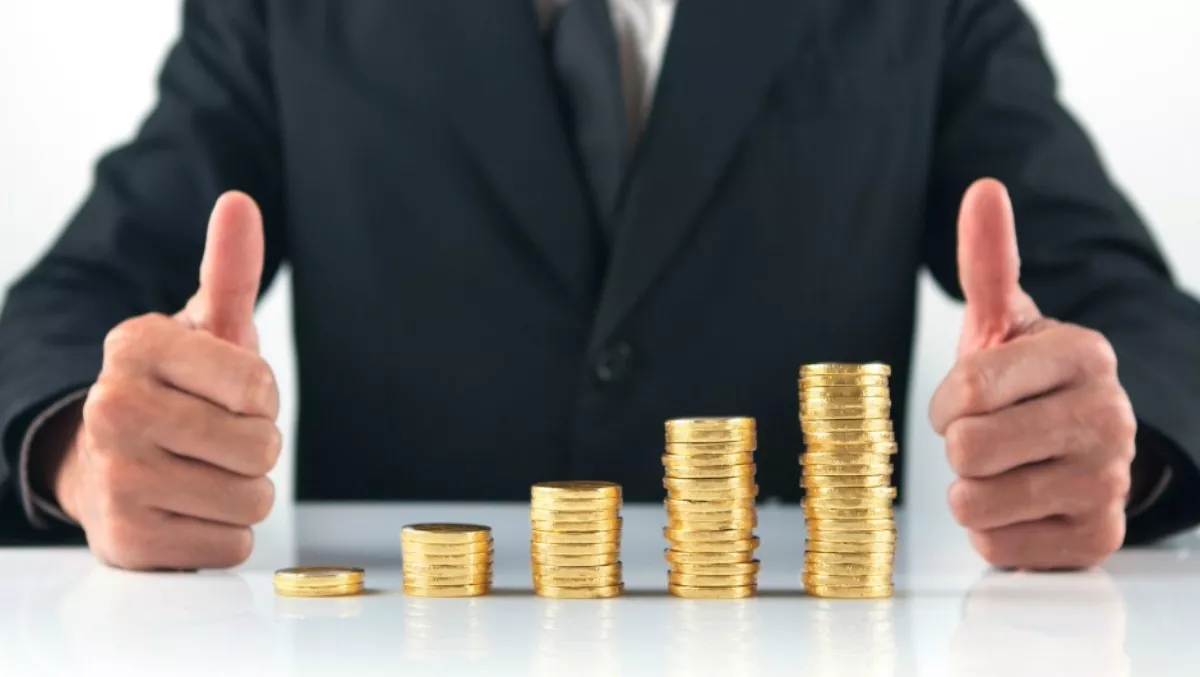 NZ and Australian IT spend ahead of global forecast
FYI, this story is more than a year old
Local IT spend is tracking well ahead of the global average with Gartner forecasting 3.5% growth this year for Australia and New Zealand not far behind on 2.7% growth.
Those figures are well ahead of the forecast worldwide IT spend increase of 1.4%, and will see Australian spend hit AU$86.9 billion, with New Zealand spend hitting $11.6 billion.
Come 2018, Gartner is forecasting Australian spend to reach $86.3 billion, with New Zealand hitting $11.9 billion.
Both markets are forecast to see growth across all categories – with the exception of data center systems, which Gartner is forecasting will decline in both countries this year, before bouncing back in 2018.
Globally the data center system segment is expected to grow just 0.3% as the shift to cloud infrastructure from companies such as Amazon, Google and Microsoft, cuts spending on servers, dragging down the overall data center system market, which recorded negative growth in 2016.
In New Zealand, Gartner says devices spend will hit NZ$1.8 billion this year, up from $1.7 billion in 2016, with software climbing from $1.4 bilion to $1.5 billion. IT services is forecast to rise from $3.4 billion to $3.5 billion, with communications services seeing less growth but still on an upward trajectory, from $4.35 billion to $4.38 billion.
Data Center systems is forecast to decline from $348 million to $344 million, before jumping back to $348 million come 2018.
Growth across all other categories is forecast to continue into 2018, when the overall Kiwi IT spend is expected to hit $11.9 billion.
In Australia software is the big mover, up from $10.6 billion in 2016 to a predicted $11.7 billion this year. That growth is expected to accelerate into 2018, when Gartner is forecasting spend of $12.9 billion.
Device spend climbs from $11.9 billion to $12.4 billion; IT services is up from $29.8 billion to $30.6 billion, and communications services rise from $28.9 billion to $29.5 billion.
On the data center systems front, Gartner is forecasting a small decline, from $2.69 billion to $2.67 billion. That trend reverses moving into 2018, when data center system spend is expected to hit $2.7 billion.
Come 2018, Gartner is forecasting a slight decline for devices in Australia, with all other categories climbing to take the overall market to $89.3 billion.
The local figures come against a backdrop of declining growth for IT spend globally. Worldwide IT spend is projected to reach US$3.5 trillion this year, a 1.4% increase on last year's figures, and down on the previous quarter's forecast of 2.7% thanks to the rising US dollar.
That strong US dollar has cut US$67 billion from the spending forecast and is expected to be a drag on earnings of US-based multinational IT vendors throughout this year.
Globally, enterprise software is expected to see continued strong growth at 5.5% to hit US$351 billion this year, after recording 5.9% growth in 2016.
Devices are expected to bounce back to positive growth of 1.7% after recording negative growth of 2.6% last year, driven by strength in mobile phone sales and smaller improvements in sales of printers, PCs and tablets.
Gartner says mobile phone growth will be driven by increased average selling prices for phones in emerging Asia Pacific and China, together with iPhone replacements and the 10th anniversary of the iPhone.
IT services are forecast to climb 2.3% in 2017, a drop from last year's 3.6% growth; while communications services is expected to decline 0.3%.
Come 2018, Gartner is forecasting all categories to be back in positive growth, with enterprise software expected to be the biggest climber, hitting 7.1% growth to reach $376 billion, followed by IT services with growth of 4.7% to hit US$961 billion.