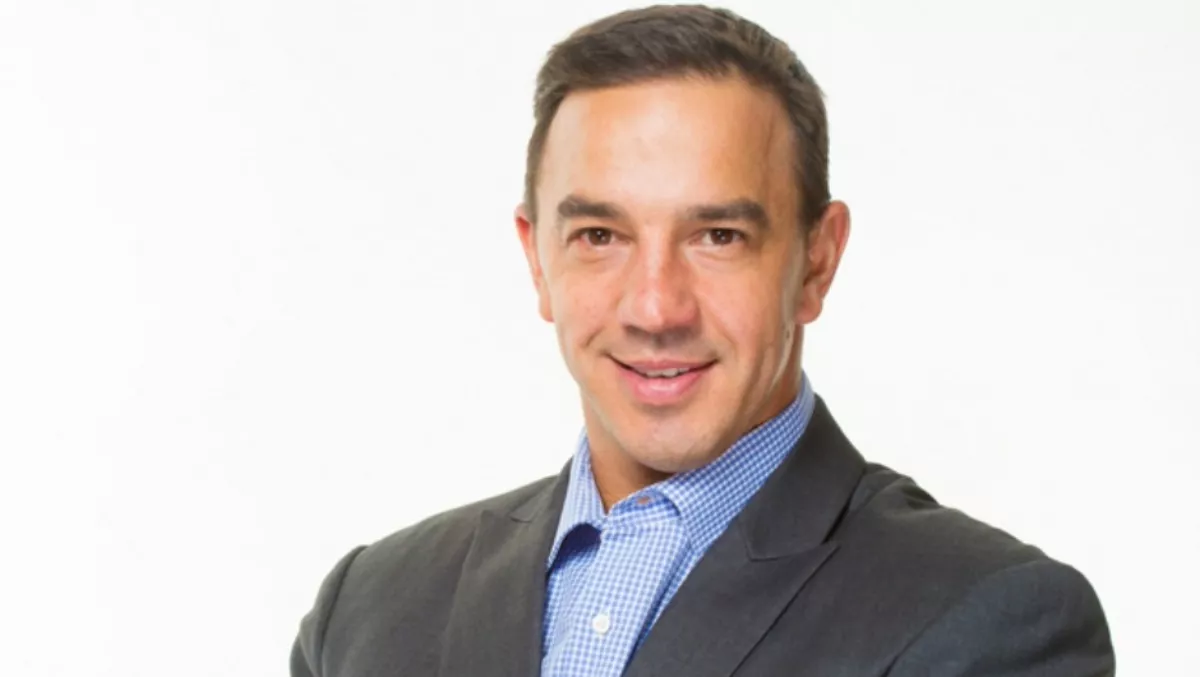 Interview: Availability and protection gaps hindering digital transformation
FYI, this story is more than a year old
Local organisations are facing a growing gap between demand and what IT can deliver, with digital transformation initiatives being held back by unplanned downtime according to a new report.
The 2017 Veeam Availability Report shows a major disconnect between user expectations and what IT can deliver, which Veeam says is hindering innovation.
The report, which surveyed more than 1,000 senior IT leaders from 24 countries, with Australia and New Zealand accounting for around 5% of respondents, shows 82% of enterprises admit to suffering from an 'availability gap' – the gap between users demand for uninterrupted access to services and what businesses and IT can deliver.
The report also highlights a 'protection gap' – or the organisation's tolerance for lost data being exceeded by IT's inability to protect that data frequently enough.
Nathan Steiner, Veeam ANZ head of systems engineering, says "One of the big things is the acknowledgement this year of not just an availability gap – that gap in some respects has increased – but a protection gap.
"That protection gap is something we haven't historically spoken about," Steiner says.
The new report shows 77% of enterprises are seeing a protection gap, with their expectations for up-time consistently being unmet due to insufficient protection mechanisms and policies.
Veeam says while companies say they can only tolerate 72 minutes data loss per year within 'high priority' applications, its findings showed respondents were actually experiencing 127 minutes of data loss.
Steiner says companies are acknowledging that their inability to protect the exploding quantities of data, which is now the a digital asset for companies, is increasing.
"The amount of data being collected is increasing and the intellectual property and importance of that data to the organisation is also growing and now we have an acknowledgement that their ability to protect it is diminishing because of the protection gap."
He notes that the gap comes as organisations increasingly seek to digitally transform – with 96% of those surveyed reporting they have digital transformation initiatives on their roadmap and more than half of those initiatives already in progress.
However, 69% of global enterprises feel that availability is a requirement for digital transformation and 66% admitted their digital transformation initiatives are being held back by unplanned downtime of services caused by cyber attacks, infrastructure failures, network outages and natural disasters.
"Businesses, and IT, need to focus on closing those availability gaps," Steiner says.
"If we look at unplanned downtime and the costs of downtime, we're seeing those costs increasing because companies are transforming their environments through digital transformation and becoming more software driven.
"They're moving a lot of their core business around productivity, process and IP, into software, data and application and services access."
The report puts unplanned downtime as costing enterprises an average of US$21.8 million per year, up 36% year on year.
"That's a global average. As we make that a reflection of ANZ, when you look at the ANZ market, especially New Zealand, it's highly virtualised, has a strong cloud-first strategies – so all the metrics that the Availability Report was able to pull around the protection gap and availability gap, is absolutely relevant to the ANZ market, and even more relevant to the New Zealand market.
"The environments within Australia and New Zealand are very much focused on digital transformation," he adds. "We see 96% of organisations in Australia and New Zealand undertaking today digital transformation efforts.
"So these numbers are certainly very reflective of the local market."
Veeam says downtime and data loss are also impacting companies in ways that can't be measured by a balance sheet.
"This year's study shows that almost half of enterprises see a loss of customer confidence, and 40% experienced damage to brand integrity which affect both brand reputation and customer retention," Veeam says.
Internally, implications included diminished employee confidence for one-third of respondents, while 28% experienced a diversion of project resources to 'clean up' the mess.
The report also highlighted that more and more companies are considering cloud as a viable springboard to their digital agenda, with software-as-a-service investment expected to increase by more than 50% in the next 12 months.
Forty-three percent of business leaders said they believe cloud providers can deliver better service levels for mission-critical data than their internal IT process.
Investments in backup-as-a-service and disaster recover-as-a-service are expected to rise similarly as organisations combine them with cloud, Veeam says.
Related stories
Top stories