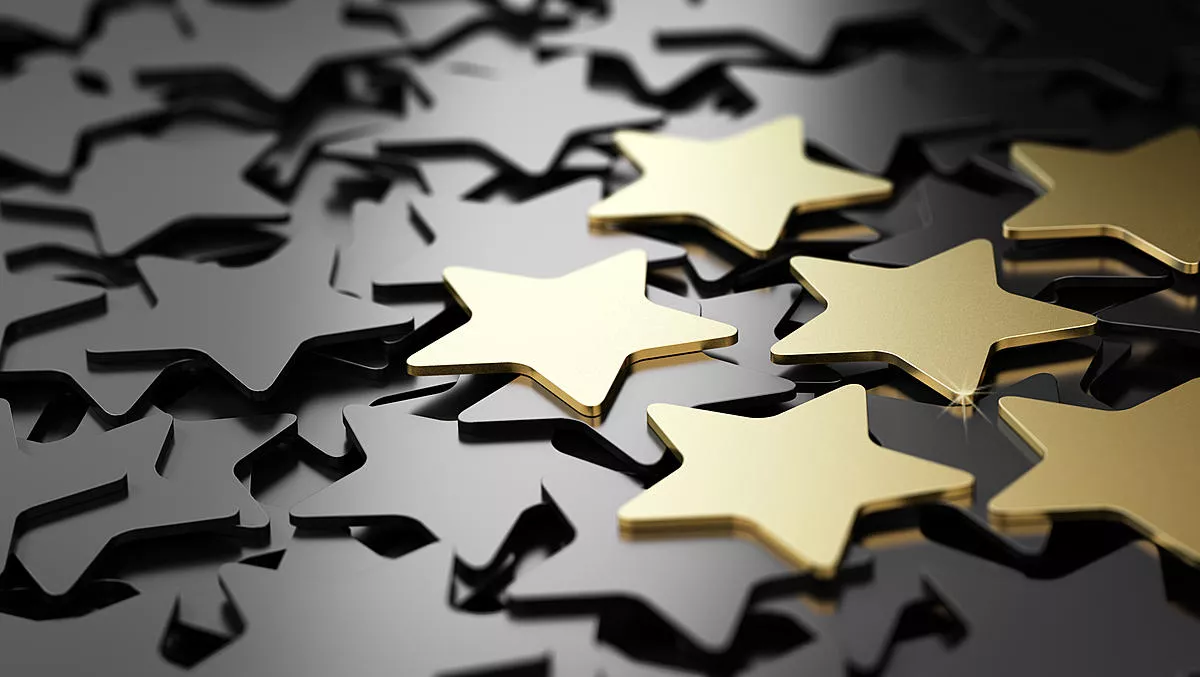 Avaya recognised for UC excellence by TMC
FYI, this story is more than a year old
Avaya's OneCloud ReadyNow private cloud solution has been recognised with a Unified Communications Excellence Award by TMC.
The award honours companies that have developed exceptional unified communications solutions that are leading the way in this growing industry.
Avaya OneCloud ReadyNow provides enterprise customers access to Avaya Unified Communications (UC) and Contact Centre (CC) solutions delivered in a private cloud environment.
"ReadyNow was designed to give Australian and New Zealand (A/NZ) enterprises a secure, private cloud environment with the perks that businesses associate with the public cloud, including subscription-based payments and scalability," says Avaya A/NZ team engagement solutions lead Jeremy Paton.
"This has helped our enterprise customers move to the cloud much faster to ensure they can adapt to today's challenges while providing the foundation to deliver new services."
For more than 20 years, TMC has been honouring technology companies with awards in various categories.
These awards are regarded as some of the most prestigious and respected honours in the communications and technology sector worldwide.
Winners represent prominent players in the market who consistently demonstrate the advancement of technologies. Each recipient is a verifiable leader in the marketplace.
"The Avaya OneCloud ReadyNow solution is resonating with large enterprise customers who favour a private cloud model in support of specific performance, security, compliance, and customisation requirements," says IDC senior research analyst Rich Costello.
"Kudos to Avaya for this recognition. The company continues to innovate its portfolio, transition to more software and cloud services, establish viable strategic partnerships, and evolve its internal culture and how it operates."
ReadyNow allows customers to create security and control regimes that fit their specific requirements and provides high availability with geo-redundant options, and it includes built-in accreditations such as HIPAA and PCI compliance,
"Every year, I am amazed by the innovation and quality represented on the Unified Communications Excellence Award winners list. And I am so impressed with Avaya's commitment to addressing the real needs of the marketplace," says TMC CEO Rich Tehrani.
"It's inspiring to see such commitment to excellence and I look forward to seeing future innovation from Avaya."
Earlier this year, Avaya launched Google Cloud AI-powered contact centre capabilities for Australian and New Zealand organisations.
Avaya IX Contact Center is an AI-enhanced, omnichannel solution including voice, email, chat and mobile communications.
The integration of Google Cloud's machine learning technology with the Avaya IX Contact Centre platform better enables the adoption of AI, but with Virtual Agents, Agent Assist and Conversational Topic Modeling, and enables consistent and intelligent experiences across all channels.
Related stories
Top stories