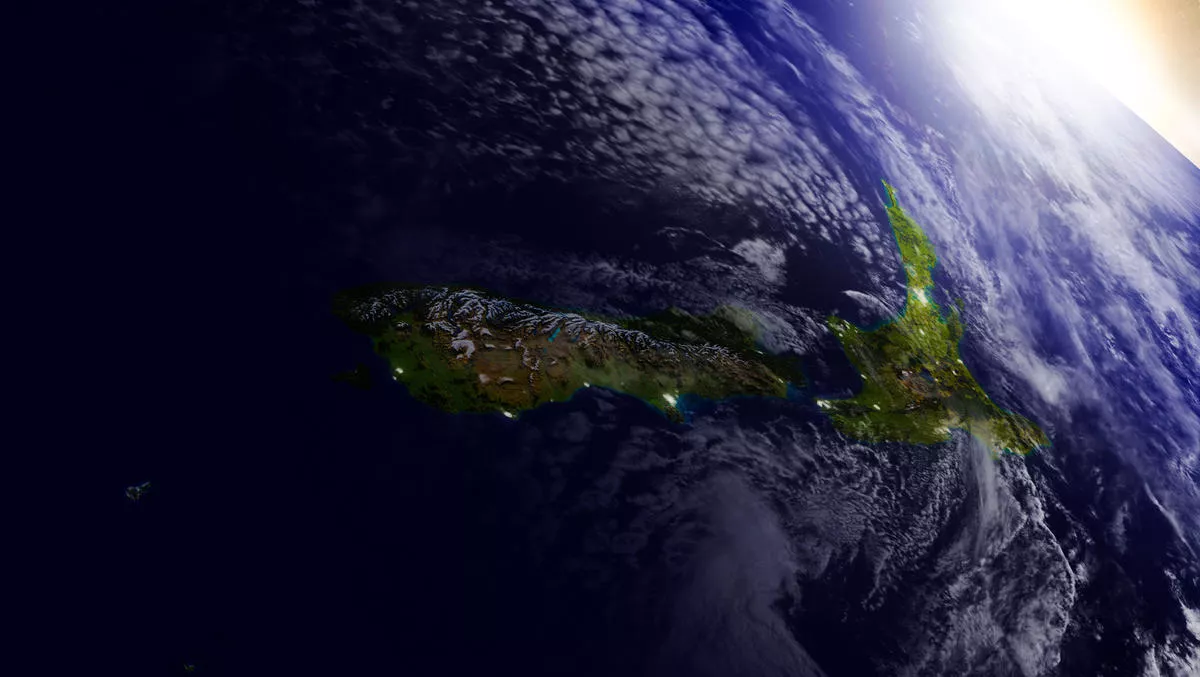 AWS launches Outposts in New Zealand & APAC
Thu, 25th Jun 2020
FYI, this story is more than a year old
Amazon Web Services (AWS) Outposts has launched in New Zealand this week, as the company announced general availability of fully managed and configurable racks of AWS-designed hardware.
This hardware assists customers with running AWS compute, database, storage, and other on-premise services while connecting to AWS cloud services, bringing native AWS services, infrastructure, and operating models to data centers, co-location spaces, or on-premises facilities.
AWS Outposts is also now available in Brazil, India, Israel, Malaysia, Mexico, South Africa, Taiwan, and Thailand, and supported in three additional Regions: AWS Africa (Cape Town) Region, Asia Pacific (Mumbai) Region, and South America (São Paulo) Region.
"We are pleased to bring this service to our customers and partners in New Zealand to help them benefit from the accelerated pace of innovation in the cloud, and support low latency and local data processing requirements," says AWS New Zealand managing director Nick Walton.
"As AWS Outposts is fully managed by AWS, our local customers can focus on developing offerings that enhance customer experiences, and improve business performance, while leaving the responsibility of managing the infrastructure to us.
According to AWS, New Zealand customers with workloads that require low-latency access to on-premise systems, local data processing, and local data storage often need to generate near real-time responses, communicate with other on-premises systems, or control on-site equipment such as factory floor equipment, health management systems, and retail point of sale systems.
The company states, "AWS Outposts are fully managed and supported by AWS from infrastructure installation, management, and upgrades to simplify the implementation and provide customers with access to the latest capabilities.
"Customers can also use the same AWS application programming interfaces, control plane, tools, and hardware on-premises as in AWS Cloud to deliver a truly consistent hybrid experience with AWS Outposts.
New Zealand customers will work with the AWS Partner Network providers to leverage AWS Outposts.
AWS partners including Datacom and Deloitte have welcomed the AWS Outposts launch.
Datacom's managing director Vernon Kay says that the launch brings the latest hybrid cloud infrastructure to customers for better workload management.
Deloitte partner and alliance leader Dave Farrelly says that Outposts will support local businesses as they embark on their digital transformation journey and help to rebuild the economy.
"AWS Outposts helps us to address the requirements of our customers to run workloads on-premises right here in Aotearoa, while still being able to leverage essential cloud technologies to modernise their business processes and services. We look forward to helping our New Zealand customers benefit from AWS Outposts to rapidly innovate as they look to solve complex business challenges.
With AWS Outposts provides compute, storage, and graphics-optimised Amazon Elastic Compute Cloud (Amazon EC2) instances, both with and without local storage options, and Amazon Elastic Block Store (Amazon EBS) volume options.
Customers can run AWS services locally, including Amazon Elastic Container Service (Amazon ECS), Amazon Elastic Kubernetes Service (Amazon EKS), Amazon Relational Database Service (Amazon RDS), and Amazon Elastic MapReduce (Amazon EMR), and can connect directly to regional services like Amazon Simple Storage Service (Amazon S3) buckets or Amazon DynamoDB through private connections.
"We are committed to working with organisations in New Zealand and our AWS Partner Network to help local businesses grow and drive economic productivity for our nation," concludes Walton.