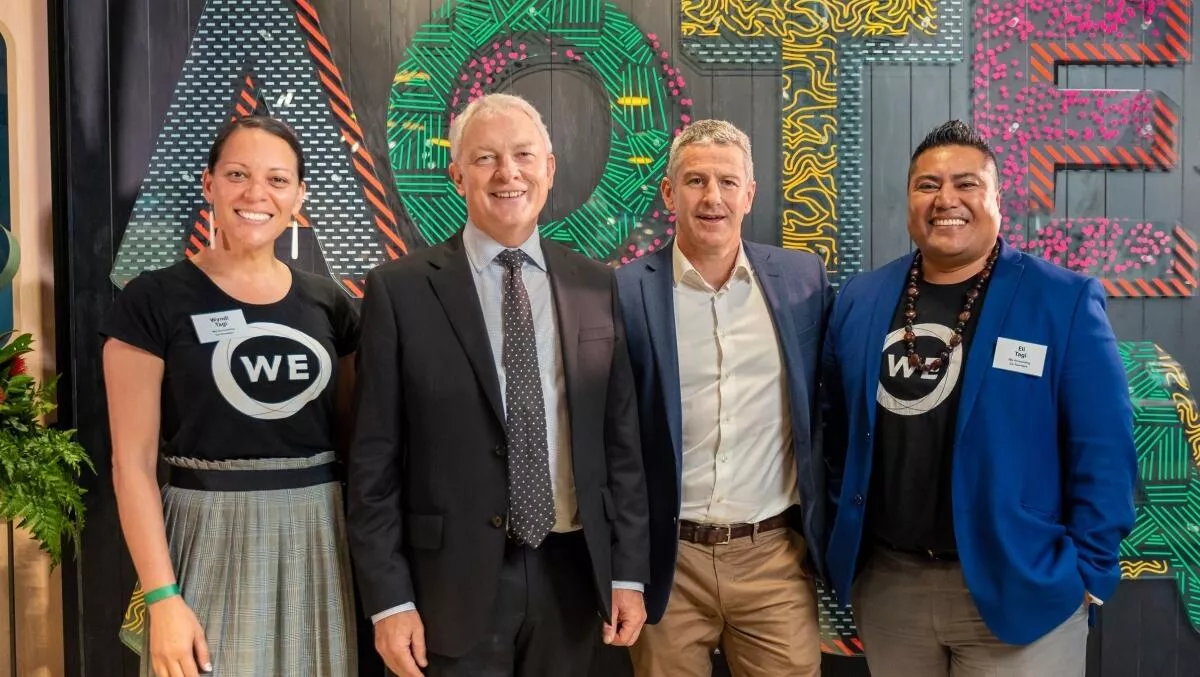 AWS opens new office in Auckland's Commercial Bay
FYI, this story is more than a year old
Amazon Web Services now has a new office in Auckland's Commercial Bay building, located on the doorstep of the Waitemata Harbour.
According to AWS New Zealand commercial sector managing director Nick Walton, the move to Commercial Bay from its previous office also marks a step up for its investment in local New Zealand businesses - and its own workforce.
Walton says that the company helped Vector to launch the first AWS Outposts. The two companies are also building a cloud-based new energy platform for cleaner energy options. This partnership will create 30 highly-skilled jobs to support development.
TVNZ uses AWS Edge in Auckland to access and provide cloud-based services. AWS also works with Air New Zealand, BNZ, Consegna, Deloitte, Gentrack, Halter, the Ministry of Health, Orion Health, Sharesies, Uneeq, the University of Auckland, Vodafone, and Xero.
"Using AWS Cloud services, local governments and business of all sizes, and across all industries are able to innovate quickly, increase operational efficiencies, and take their ideas to the world," notes Walton.
There is a 'thriving' AWS partner community in New Zealand. AWS is supporting consulting partners and independent software vendors through AWS Marketplacem which provides access to 310,000 active monthly users worldwide.
Walton highlights an example of local innovation enabled by AWS Marketplace:
"Our local partner, Consegna, found Australian software company Local Measure's platform so interesting, they decided to bundle it with their own consulting services – and later listed the service offering on AWS Marketplace."
"We see the potential for these software providers to drive future economic growth in NZ and are proud to support them."
The company has also hired 50 staff in the last year and created roles within data science, cloud engineering, solutions architectures, sales, and accounts. Now the company employs more than 100 people across the country.
He says another AWS goal is to contribute to the creation of a digitally-skilled workforce. One of the ways it aims to achieve this is to train more than 29 million people worldwide by 2025.
Closer to home in New Zealand, AWS and Te Pūkenga launched a free re/Start digital skills course designed for people who are either unemployed or underemployed. The course runs for 12 weeks.
"New Zealand has a rich community of innovators and entrepreneurs, and we support their tenacity and ambition to build and grow world-leading businesses," says Walton.
"We see great opportunity for New Zealand to be a leading nation in the digital economy and are excited to collaborate with our local customers and partners to be a part of that journey."
Related stories
Top stories