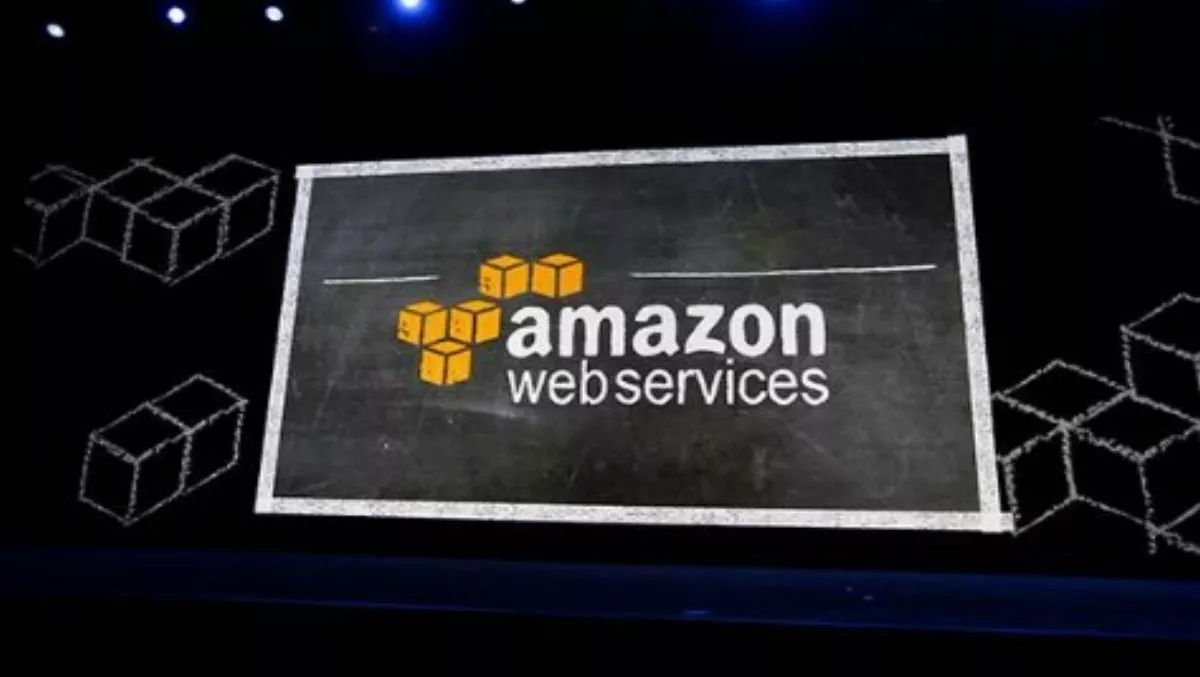 AWS partners up for NZ push
By Heather Wright,
Wed 13 May 2015
FYI, this story is more than a year old
Channel partners remain a key focus for AWS as the multinational increases its foothold in the New Zealand market.
Tim Dacombe-Bird, AWS New Zealand regional manager, says the company has an 'ever increasing' partner eco-system in New Zealand.
"AWS is a provider of IT building blocks, or IT services, and for those services to be meaningful to customers, we need a partnership relationship to build the solutions for our customers."
Amazon recently broke out its figures for AWS, revealing the company had revenue of $1.57 billion for the first quarter alone, up 49% from the same period a year ago, and with a profit of US$265 million this year.
Jeff Bezos, Amazon chief executive, says AWS is now a US$5 billion business 'and still growing fact, in fact, it's accelerating'.
While the company remains secretive about regional figures, Dacombe-Bird says AWS is doing 'incredibly well and growing at an incredibly fast pace' locally.
"The public metrics we have around customers is that we have tens of thousands of customers across Australia and New Zealand and more than 1000 eco-system partners across ANZ."
Those partners include consulting partners, such as traditional systems integrators and managed services partners, and technology partners including DirectConnect partners providing a service to connect directly into the AWS region from a customer data centre and ISVs providing software to deploy into AWS.
Local partners include Eagle Technology, Fronde, Datacom, CloudHouse, Spark wholesale, Korida, Vocus Communications, SilverStripe and Orion Health.
He says AWS encourage its customers to work with partners from an early stage so the partner can share in the customer strategy.
"We've got some very mature partners in New Zealand who have migrated many, many customers so a lot of the common gotcha's of moving to the cloud can be avoided by partnering.
"We're very, very focused on our partner channel in New Zealand and driving our customers as quickly as possible to those partners that have experience."
Dacombe-Bird says AWS is seeing increasing numbers of larger enterprises making the move to its service.
He cites the demographics of today's AWS Summit in Auckland, where 43% of attendees will be enterprise size customer, 18% are from mid market, 23% from SMB and 16% from start-up.
"That's really interesting.
"In 2003 when we ran our first summit here in Auckland, the numbers were complete reversals. The vast majority two years ago were from SMB and start-up environments.
"Enterprise and mid-market know they have to build agility into their platforms to keep up, and they have to be able to innovate and iterate quickly. And they're really starting to understand now that cloud in general, and AWS in particular, gives them that ability to fail fast and fail cheap.
"We're seeing really marked interest from the enterprise end of town."
Dacombe-Bird says the move is also on to move more critical workloads to cloud, after testing the waters with non-critical workloads.
Again, citing the example of today's audience, he says 37% are running multiple production workloads, 11% are running a single production workload and 17% are running dev/test on AWS.
"It's fairly widely accepted that production is ok."
On the partner side, Dacombe-Bird says he's seeing a lot of peer to peer partnering as AWS partners with specific skills team up with other AWS partners to provide a wider skill set to customers.
"It's a little unusual," he says of the move.
"We've seen a couple recently. Bulletproof, a large partner out of Australia have formed a partnership with Cloudhouse here in New Zealand, so they can trade on each others areas of specialty to deliver much better outcomes to their customers.
"In New Zealand we're encouraging partners with specialty skills to work with other partners to ensure customers get great outcomes, especially around data analytics, big data…"
He says partners can team up with other companies and subcontract the specialist services to their customers.
"That's really coming to the fore now."