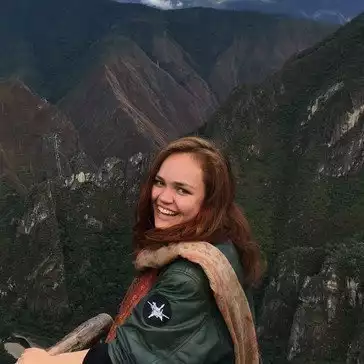 By Catherine Knowles, Journalist
Call4tel, a global manufacturer of 3CX PBX appliances, has appointed Soft Solutions, a distributor of VoIP, security and network management systems, as its local authorised distributor of the Call4tel 3CX PBX appliance range.
With the introduction of Call4tel devices to the New Zealand market, Soft Solutions is enabling local resellers to offer the only 3CX certified appliance to their customers. In addition, it's a continuation of Soft Solutions' long-time promise to partners to make it easier for resellers to find and purchase the product and technologies that they need to exceed their customers' expectations and meet their goals.
Megan Twentyman, VoIP Brand Manager at Soft Solutions, says, "As 3CX's NZ distributor for over 10 years, partnering with Cal4Care was an easy decision to make. Having worked with the Cal4Care team on 3CX customisations for a number of projects, the exciting opportunity to distribute the appliances and grow our relationship just made sense.
"The UC market is incredibly competitive and these devices give our 3CX partners an advantage to be able to secure more opportunities and increase their profitability. Cutting down engineering time on a deployment is a winning situation for all. These Debian devices are pre-configured to run 3CX v18 on prem or can be converted to a SBC (Session Border Controller) device for the popular hosting of 3CX in the cloud.
Richard Quek, VP of Sales at Call4tel, says, "We're very excited to announce this new partnership. We've worked with Soft Solutions numerous times in the past and are confident in their professionalism and highly knowledgeable team.
"We can rest assured that they will offer the best of service and look forward to seeing New Zealand businesses and resellers alike benefiting from this new partnership.
Soft Solutions is planning a VoIP Showcase event where all Call4tel appliances will be on display, according to a statement from the company. In addition to this, they're organising a webinar to highlight the benefits of the devices to local partners. Partners will be able to purchase appliances at a discount or take one for a test run and return.
Based in Singapore, Call4tel, manufactures and assembles all their appliances locally. Including smart features, the products enable users to boost employee productivity and cut costs. With experience as a 3CX distributor and partner, Call4tel bring in unique appliances designed for compatibility with 3CX.
With more than 7,000 customers globally, Call4tel is known for its business continuity and customer service. Call4tel products are available via distributors and resellers around the world. The company operates globally with offices dotted throughout Asia and Europe.
Soft Solutions, established in 1995, is a New Zealand distributor of computer products specialising in challenger solutions that add value for our resellers and their customers.
Soft Solutions is particularly focused in the areas of security, network management, storage, and VoIP. Another major part of the company's operation is a procurement service for resellers with the aim of making it easier for resellers to find and purchase the ICT products their clients need.