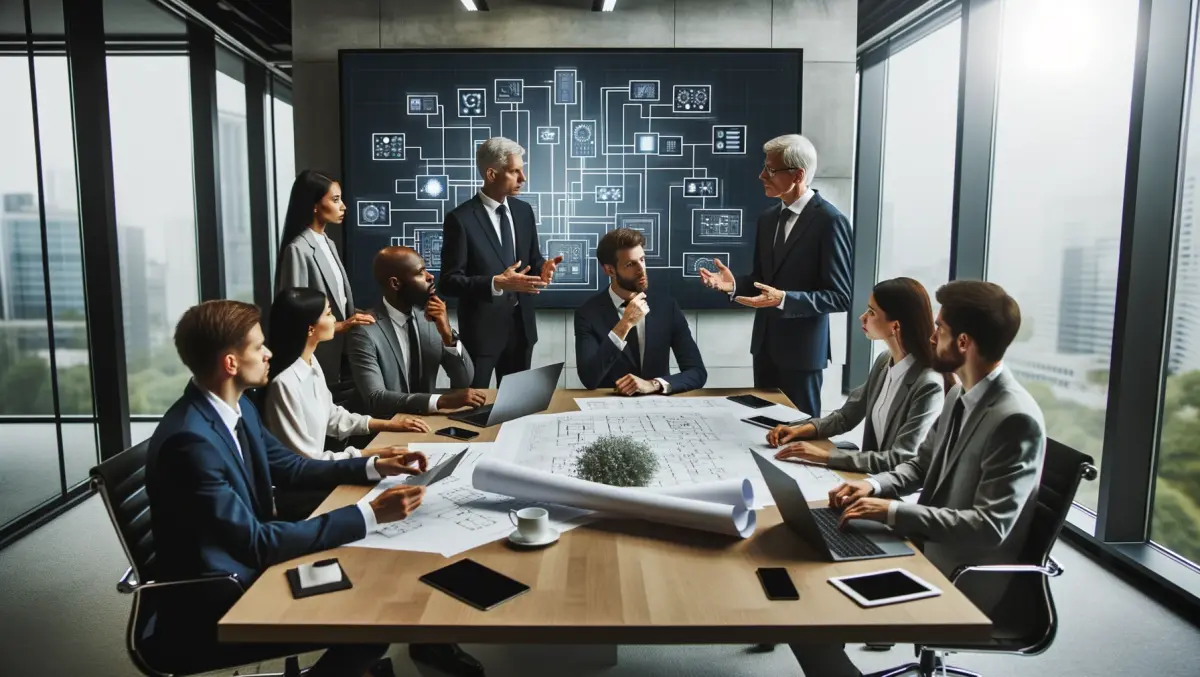 The channel consolidator is looking for new merger prospects
Tue, 15th Dec 2015
FYI, this story is more than a year old
By Sean Mitchell, Publisher
We all know that hardware margins are challenging for an IT reseller or system integrator these days.
The answer, according to leading vendors like Microsoft, is to move to a service-based approach and fully embrace the annuity revenues of subscription based cloud systems.
This transition is underway for most channel partners. Although as many are discovering it's not necessarily an easy process. Scale seems to make this business transition easier, it enables employment of the expert team members needed and the capital to establish and sell your own higher margin cloud services.
Along these exact lines nearly 20 IT related businesses have merged together into a cooperative called New Zealand Technology Group (NZTG). The business started in 1998 and recently moved into an impressive new office building in Khyber Pass, Auckland.
The merged business has settled on three key divisions, a general IT reseller business unit known as Horizon Pacific (soon to have a new name and brand), a wholesale ISP division called One and a specialist medical system integrator called MedStar.
These three divisions work as a single company and have shared services like finance, human resources, sales, marketing, and most importantly, technical infrastructure.
Within that technical infrastructure, businesses that merge in can access development, customer support and the actual server / data center infrastructure.
There are also two other joint ventures that the group has, one a specialist backup business called Mozzie and the other an electrical cabling specialist, TJ Electrical.
NZTG is on the lookout for other businesses wanting to discuss merging into the group. The goal of the NZTG is to be of service to the entire country, regions included, which means these potential merging businesses could be nationwide.
NZTG General Manager of Regions Wayne Baird notes that people have shown great support throughout the country.
"Ultimately, we want to assist regional New Zealand in growing economically," says Baird. "The NZTG model will continue to grow in Auckland and we see it as a natural progression to regionalise it and work with the companies in each area to deliver better service and ideas to their local clients
The infrastructure has been set up and is ready to be driven through the regions, beginning in the North Island with Hawkes Bay. In particular they're looking to have discussions with businesses in IT, telco, cloud, data centre or disaster recovery.
Most partners they chat with have around a million dollars in turnover and four to five team members, although they're keen to talk with businesses of different sizes.
Most of the mergers made recently have actually started as customers of a division, for example reselling internet services from their wholesale ISP arm One. With this approach the company wanting to merge has a great understanding of NZTG before engaging in a merger discussion.
Having successfully merged so many businesses so far, the NZTG team are experienced at having upfront discussions with potential partners. Some partners joining are just looking for a hand to speed up growth, some have struggled with a business transition and others have a great business they want to retire from.
Once merged the original owner can be freed from all the finance, HR and other shared services to focus more on customers and growing that part of the group.
Each of these internal shared services works on a zero profit basis for the three key customer facing divisions.
"Joining the group provided an opportunity to shed the drudgery of back office administration, while also gaining the economies of scale MedStar required for further growth," says Bill Hines, General Manager of the Medstar division of NZTG.
These benefits extend past the internal shared services, into internal access to talented specialists in almost every technical aspect of the IT marketplace, and its over 10,000 combined customer base.
"We like finding talented people who are passionate about what they're doing, but can't seem to get their business to that critical mass required for significant growth," says Dwayne Smith, NZTG CFO.
"We plug them into our admin systems which really work and free them up to focus on what they love doing. It's very rewarding to see their before and afters, and watch them grow," Smith says.
Could this be the opportunity you're looking for? Contact wayne.baird@nztechnologygroup.com to discuss the finer details.