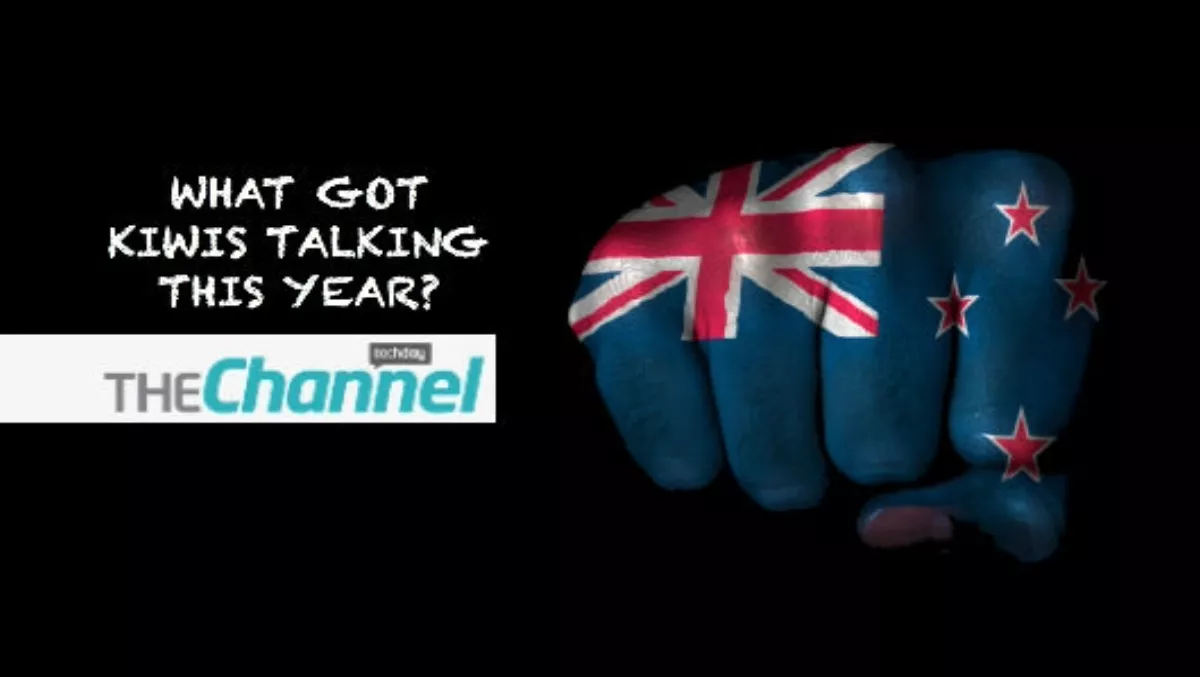 Channel unrest, businesses on the brink and a backlash for Booth Babes...
FYI, this story is more than a year old
Six months is a long time in the New Zealand channel market.
And as the industry approaches such a milestone in 2014, The Channel runs through what has got Kiwis talking so far this year, from January 1 to the present day.
After the celebrations of the festive season, the New Year burst into life following revelations that Microsoft was planning to cut the fees partners currently receive from its Online Services Advisor Incentives program.
The cuts, as explained in The Channel's January article, left some partners threatening to jump ship to industry rival Google instead.
Unsurprisingly a furious channel backlash in New Zealand ensued but the move was swiftly downplayed by Microsoft New Zealand, who told The Channel at the time:
"There are some changes for our Large Account Resellers (LAR's) selling Office365 via Enterprise License Agreements but this is primarily a result of updates to Office365 product pricing and mix," argued Paul Bowkett, Senior Partner Channel Development Manager, Microsoft New Zealand.
"There is no change in the rate percentages within our Online Advisor Service incentive – which currently offer generous margins."
On a positive note for Microsoft however, the tech giant announced record-breaking revenue of $24.52 billion during the second quarter, boosted by rampant Surface sales.
Keeping pace with the January blues to some degree was analyst firm IDC, which reported that the Asia/Pacific PC market declined 10% during 2013, reaching 108 million units in what was the region's first annual double digit decline.
On the rocks…
But if Microsoft thought it had a tough start to 2014, spare a thought for Team Renaissance, who outlined the company's bleak future to shareholders in a worrying January address.
"Ideally the board would be able to sell retail, wind Renaissance up and distribute funds to shareholders," wrote Colin Giffney, chairman, Renaissance.
"As I write, we are still some way from achieving that goal."
Flying the flag…
Even closer to home and it was Connector Systems who made their channel intentions clear from the word go, telling The Channel of plans to fly the local flag high in the sky as distributor seeked 'a very strong, good year'.
The distributors plans were evident from the off, with the company signing a distribution agreement with Calix, a global leader in broadband access systems and software towards the end of the month.
Globally…
On a global front the worldwide smartphone market reached yet another milestone, shipping one billion units in a single year for the first time led unsurprisingly by South Korean giant Samsung.
Over in America, at Cupertino, a strong holiday season dominated by growing iPhone 5S and iPad Air demand, saw Apple record iDevice sales in excess of 80 million units for December 2013.
But while tech giants Samsung and Apple toasted an encouraging start to the year, the struggling PC market led to growing speculation that soon to be privatised Dell would cut its workforce, by a whopping 30%.
The Channel's sister publication IT Brief approached Dell New Zealand for comment on the speculation, with the tech giant replying: "As you may have seen in other stories, we have said Dell has taken steps to optimize its business, streamline operations and improve its efficiency over the past few years.
"We continually review our operations in an effort to remain competitive and determine where we can add the most value to customers. We will continue to make prudent business decisions over time."
Looking back January had it all; from channel unrest, to businesses on the brink to a shift in device dominance - all rounded off with the damning realisation that when it comes to tech conferences, booth babes don't work…
Check back to The Channel tomorrow for a look back at the big stories in February.
What's got you talking this year?
Related stories
Top stories