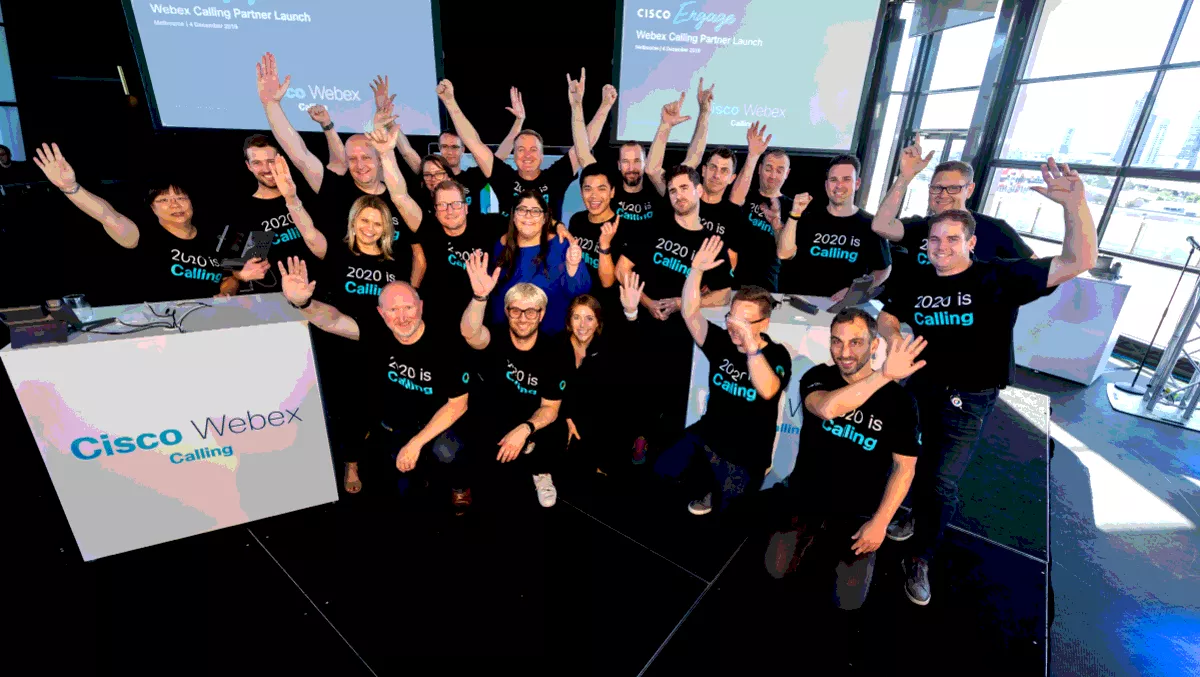 Cisco taps UC as integral to new era of collaboration
FYI, this story is more than a year old
Cisco expects that its Webex solutions will continue to drive the new era of collaboration and enabling innovation into the future, the company revealed.
At a series of Webex roadshows across Australia and New Zealand, Cisco executives offered partners the opportunity to discover more about the Webex collaboration platform, including the newly released Cisco Webex Contact Centre and Webex Calling services.
Cisco cites Gartner statistics that show 90% of IT leaders will not purchase new on-premise based UC infrastructure by 2021. Cisco believes that cloud technologies will push collaboration further.
"We're seeing an increasing interest in a new generation of collaboration tools from the Australia and New Zealand (A/NZ) market," says Cisco's A/NZ Collaboration director of sales operations Peter Self.
"This is why we're excited to announce that Cisco is now the first ever vendor to provide a fully integrated cloud collaboration platform, which includes all four of our Webex solutions: Webex Calling, Webex Contact Centre, Webex Teams and Webex Meetings."
"The opportunity for the market is huge, and we're here to support our channel partners in the region, so they can create new growth opportunities in 2020 thanks to the fully integrated Webex suite. We want to empower our partners to lead the way, and bring the A/NZ market to another collaboration era."
Cisco also announced a new rewards program for local partners that aims to celebrate partner successes in the cloud calling and collaboration space.
"We're already seeing great milestones being achieved locally, with successful roll-outs of Cisco Webex Calling and a rising interest in our Contact Centre capability", says Self.
"We are moving from highly structured workplaces to more unstructured and distributed workplaces: we're now in the era of Teams. This is what we see enabling innovation moving forward, and why we believe our single Webex platform will be the driver of tomorrow's new era of collaboration."
One Cisco customer is venues specialist Cliftons. The company deployed Webex Calling across its Australian and New Zealand sites and 130 employees, with plans to roll-out the solution across Singapore by the end of the year, in collaboration with Cisco's channel partner MNF Enterprise.
"The deployment of Webex Calling kicked off last May, and we're already seeing improvements in productivity and efficiency," says Cliftons' chief operating officer Robert Boehmer.
"We are also saving on hardware and support costs as moving our on-premise telephony system to Webex Calling has enabled us to significantly simplify our internal network infrastructure. We also get extra piece of mind when it comes to maintenance and addressing issues in real-time as everything's taken care of by the Cisco experts."
Related stories
Top stories