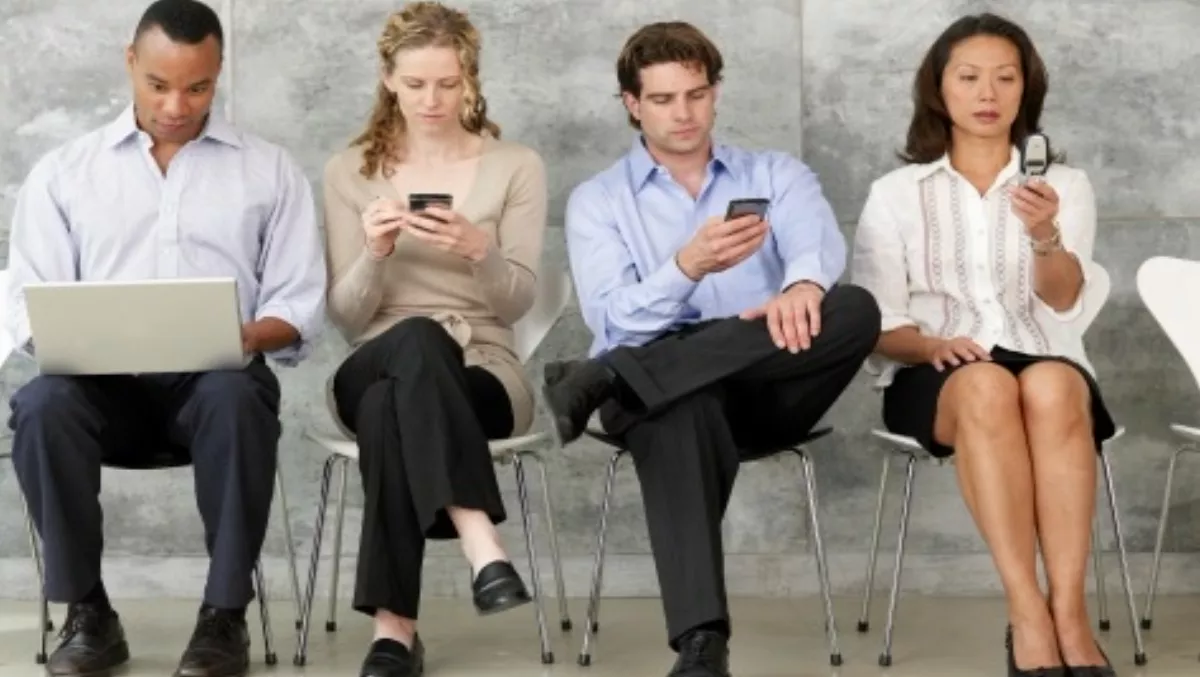 Cisco VNI highlights growing landscape for Kiwi reseller
By Heather Wright,
Mon 22 Jun 2015
FYI, this story is more than a year old
Exponential growth in internet usage and connected devices signals a growing landscape for the New Zealand reseller channel according to Geoff Lawrie, Cisco New Zealand country manager.
Cisco's 10th annual Visual Networking Index (VNI) shows huge increases in IP traffic, mobile usage, the number of connected devices, consumption of data per capita and video consumption.
The report shows that while New Zealand internet user numbers will increase modestly - from four million to 4.2 million by 2019 - the number of devices connecting in New Zealand more than doubling from 17.5 million to 35 million.
Of those, 21 million will be 'non-human' connection points such as sensors or machine to machine, with Kiwis 'really embracing this opportunity'.
"It's a higher acceleration rate than what we are seeing around the rest of the world," Lawrie notes.
In 2019, 60% of access points will be IoE, while the PC shrinks to around 10%. Importantly for New Zealand businesses, smartphones and tablets, collectively, are nearly twice that of PCs.
"We are becoming a very mobile-centric environment," he says. "Businesses need to understand that more than a third of people viewing their website by 2019 will be doing so on a mobile device."
Yet Lawrie says many businesses still aren't thinking about that.
Broadband speeds too will be increasing from below global trend to above global trend.
"That's UFB working for us as we get more and more fibre uptake," Lawrie says.
"It is having an impact. People moan and wring their hands about it but in fact it really is having an impact."
When it comes to IP traffic, New Zealand is leading the way with video viewing which accounts for 84% of traffic.
IP traffic will reach a massive 267 Petabyte per month in 2019, up from 105PB/month in 2015.
"To put this in some context, in 2019 the content equivalent of all movies ever made will cross New Zealand's IP networks every 22 hours," Lawrie adds.
He says the figures show New Zealand is 'very competitive, quite sophisticated and pretty much on the front of the curve for what we see happening around the world'.
"The big news story is that we see the capacity that we are going to have to deal with in New Zealand going up by two-and-a-half fold in this four year period.
Lawrie says that increase has big implications for New Zealand business.
He says it goes without saying that there won't be a 2.5-fold increase in what people are paying for this capacity.
"So most of the service providers are looking desperately to understand the business model that sits behind being able to provide this kind of capacity growth. It's a 20% compounding growth and there is no other industry I can think of as an industry that is staring down the challenge of accommodating 20% CAGR, at pretty much constant revenue levels – if they're lucky."
He says technology will play a big role in squeezing capacity and capability out of networks at a cost effective rate.
"That's the implication for service providers. But the second part is that every other New Zealand business that is not a service provider should be looking at the implications for themselves. How do they position their business to connect with a population using this communications mechanism in this way?
"A very significant portion will be accessing [sites] by mobile and if they can't read your site on mobile you may as well not be there."
Reseller side
Lawrie says the Visual Networking Index is 'mostly a good news story' for the New Zealand reseller channel.
"The world, right across the board is wanting to get more connected – more devices, more information, more video, all that stuff.
"If you're in the business of connecting things, your landscape is growing and changing to your advantage," he says.
He says the report also implies the skills resellers need to have moving forward.
"If your business is just based around PC maintenance and that sort of stuff, without really competent networking skills, mobile device management skills, and those kinds of things then you're probably in a sunset part of the industry.
"But if you're in the business of networking, mobile devices, mobile device management, security, then you've got a great growing market and you're going to have a set of clients who are desperately interested in having those conversations and accessing those skills."