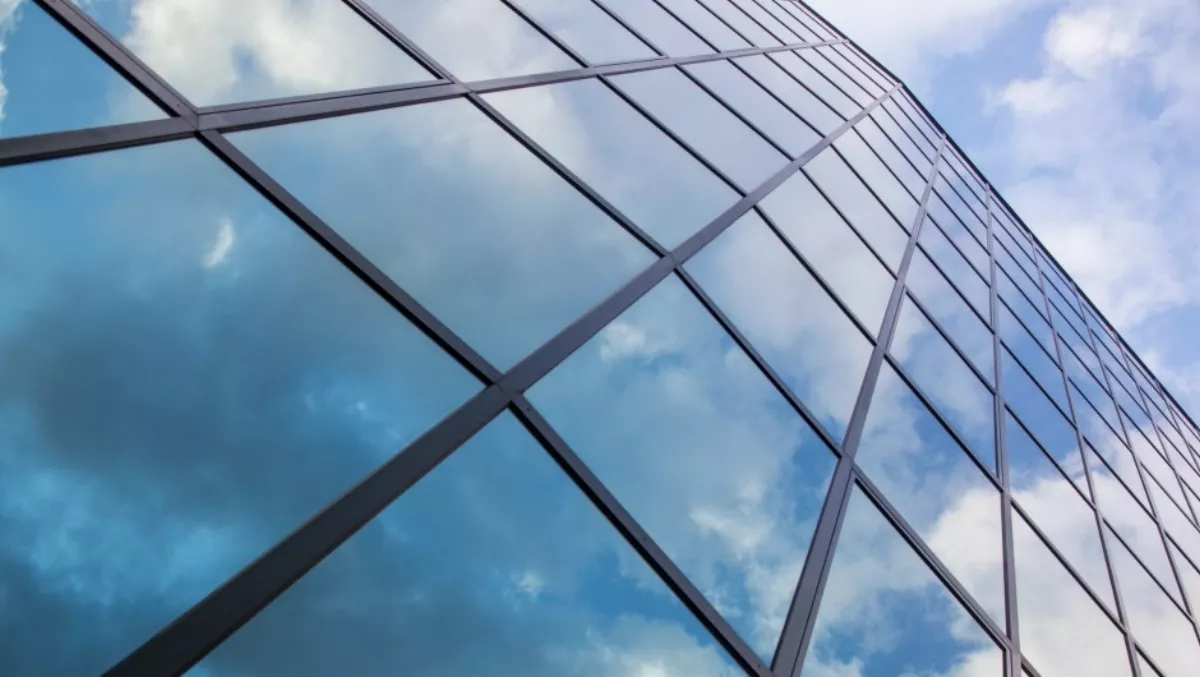 Cisco's restructuring will drive cloud innovation, but requires a more open approach
Mon, 2nd May 2016
FYI, this story is more than a year old
TBR perspective: Cisco embarks on a holistic transformation that is both necessary and pivotal to its ICT road map
The recent wave of large-scale restructuring, wholesale company splits and historic M-A among information and communications technology (ICT) suppliers is partly due to rising cloud adoption. This presents an opportunity for legacy ICT vendors such as Cisco, Hewlett Packard Enterprise (HPE), IBM, Ericsson and Huawei to carve out and establish leading roles as customers demand cloud-oriented solutions for service agility, scalability and remote delivery.
However, the cloud vendor market is becoming increasingly complex, driven by suppliers adopting unclear and overlapping positions for hybrid cloud solutions. Over the next two to three years, legacy vendors will be challenged to compete for and win new engagements while also managing the migration of existing customers to cloud environments. In this piece, TBR explores the evolution of Cisco's role as a traditional network vendor to that of a cloud-centric ICT solutions provider.
Cisco expands its cloud networking portfolio to campus networks and launches a hyperconverged solution
An ongoing shift to cloud consumption and the competitive differentiation offered by cloud services requires vendors to put a stake in the ground and define a cloud strategy, and Cisco is no exception. To date, Cisco supplies cloud components not only in the data center but also inside the core, edge and endpoints of a customer's network. Cisco will leverage its networking incumbency and growing set of cloud computing tools to differentiate itself as the most capable ICT cloud enabler.
TBR believes Cisco's networking heritage uniquely positions it to deliver an end-to-end networking architecture to support cloud services. Recent announcements include Digital Networking Architecture (DNA), Cisco's enterprise-focused campus architecture. DNA consists of virtualised infrastructure, network management, security and analytics and provides a branch-focused solution for enterprises to deliver cloud services. Whereas most of Cisco's competitors approach cloud services from the data center, Cisco builds competencies at the network edge to make good on the promises of cloud. Complementing its advances in the campus environment, Cisco supports software-defined networking (SDN) and virtualisation through its Application Centric Infrastructure (ACI), which provides the data center networking portion of its portfolio.
Launching Intercloud established Cisco's cloud footprint, but a new engineering structure will drive hybrid cloud innovation
Built on OpenStack, Intercloud launched Cisco's entry into the cloud market in 2014 through a series of partnerships with telecom operators such as Deutsche Telekom and Telstra. Cisco will continue to expand its Intercloud network and enable OpenStack-based cloud services designed to operate in complex, multitenant cloud environments at scale. Cisco's Intercloud strategy is ambitious; requires the ongoing establishment of complex, federated cloud networks; and relies on customers' choosing Cisco networking gear and appliances and Cisco applications over other open competitors' offerings. OpenStack adoption and maturity will be a major challenge, as customers and partners continue to develop the relative skills and reference architectures. We expect Cisco to increase its investments in open source and OpenStack technology to provide customers and partners with additional avenues for OpenStack training and certifications.
Cisco's latest round of restructuring is indicative of its shift to the cloud model. In March Cisco CEO Chuck Robbins announced substantive changes to the company's engineering groups, which will now align under four segments consisting of: Networking, Market Segments and Solutions (NMS); Security; IoT and Applications; and its new Cloud Services and Platforms group. Additionally, under the NMS group, Yvette Kanouff will now lead Cisco's Service Provider business, supplanting Kelly Ahuja, an 18- year Cisco veteran. Kanouff was previously SVP and GM of Cisco's Cloud Solutions group, indicating Cisco's desire to rapidly shift to a cloud-first focus in the telecom market. The biggest threat will be to Cisco's existing customers, whose own hybrid cloud migration will expose them to a wider range of services and solutions outside the Cisco ecosystem that may be cheaper or easier to procure. An early example of this is Huawei, which leverages lower price points and its own emphasis on cloud to capture market share, especially among Cisco's enterprise customer base.
We believe Cisco can use a two-pronged strategy to help mitigate this challenge. First, Cisco can prioritise the development of a wider range of hybrid cloud management and orchestration capabilities to accommodate customers. The vendor has already built multihypervisor and third-party hardware support into its UCS Director solution to aid this process, but will need to expand even further to support increasingly complex demands generated by customer adoption of application containerisation and microservices architectures. Second, Cisco can highlight its hyperconverged systems to extend the value of its hardware assets with pre-engineered solutions and embedded management, edge networking and analytics capabilities.
Expect Cisco to acquire hybrid cloud management and orchestration software and expand its hyperconverged solutions to effectively compete with HPE, Dell, EMC and Nutanix
At the beginning of March Cisco announced the planned acquisition of CliQr Technologies, a developer of cloud orchestration software. CliQr solutions provide cloud application orchestration, migration and automation across cloud service providers. The acquisition adds essential capabilities to Cisco's portfolio, which will allow it to provision test and development capabilities, and secure data and applications that span multitenant, federated cloud environments.
Cisco also expanded its hyperconverged solutions set with the release of HyperFlex in early March. Cisco's HyperFlex solutions are engineered to converge a customers' networking fabric (Nexus), UCS compute, storage and hypervisor software into one stack. The release of a hyperconverged solution gives Cisco a novel way to manage the increasing convergence of its data center and networking capabilities within software-defined architectures.
Cloud represents an area in which Cisco will compete with its new top partner, Ericsson; Huawei's enterprise ambitions are underpinned by a similar cloud strategy
Only several months removed from announcing its historic but loosely defined alliance with Cisco to tackle the challenges of "cloud, mobility and digitisation," in February Ericsson announced a partnership with Amazon Web Services (AWS) whereby Ericsson will develop technology to create portability between its telecom customers' infrastructure and AWS' data centers. However, enabling connectivity between cloud data centers is a similar role that Cisco provides to its Intercloud ecosystem of which a large portion are telecom operators.
Additionally, Cisco will increasingly contend with Huawei, now the leading telecom vendor in revenue. Huawei addresses cloud infrastructure in a similar fashion to Cisco by offering an ACI-like solution it calls Application Driven Networking (ADN) and by providing its own set of cloud fabrics and cloud data center infrastructure. While Huawei is later to the market, its pricing strategies and growing global brand have enabled it to win placement in Deutsche Telekom's and Telefonica's "cloudification" projects and among enterprises.
Conclusion
TBR maintains concerted restructuring is necessary if Cisco is to continue innovating in an ICT landscape defined by its customers' "cloud-first" mentality. Additionally, as virtualisation is moving the network components deeper into and merging with the data center, networking is increasingly about being a hyperconverged platform player across networking, compute and storage (horizontal play) and offering analytics and apps (vertical play) to deliver value. TBR believes Cisco, amid a select group of peers, possesses the financial resources, technical capabilities and early traction needed to deliver hybrid cloud solutions in this new world.
However, Cisco's Intercloud momentum is slowing two years removed from its launch. To effectively move data and applications across Intercloud, partners are required to either adopt Cisco's cloud infrastructure or reconfigure their systems to run Cisco's version of OpenStack. As more and more OpenStack cloud competitors deliver alternative storage, networking and management tools to enable hybrid cloud, Cisco will need to continue expanding its interoperability with other vendors to appeal to OpenStack customers hesitant to go "all in" with Cisco.
Article by Andrew Smith (andrew.smith@tbri.com), Technology Business Research (TBR) software analyst and Patrick Filkins (patrick.filkins@tbri.com), TBR telecom analyst