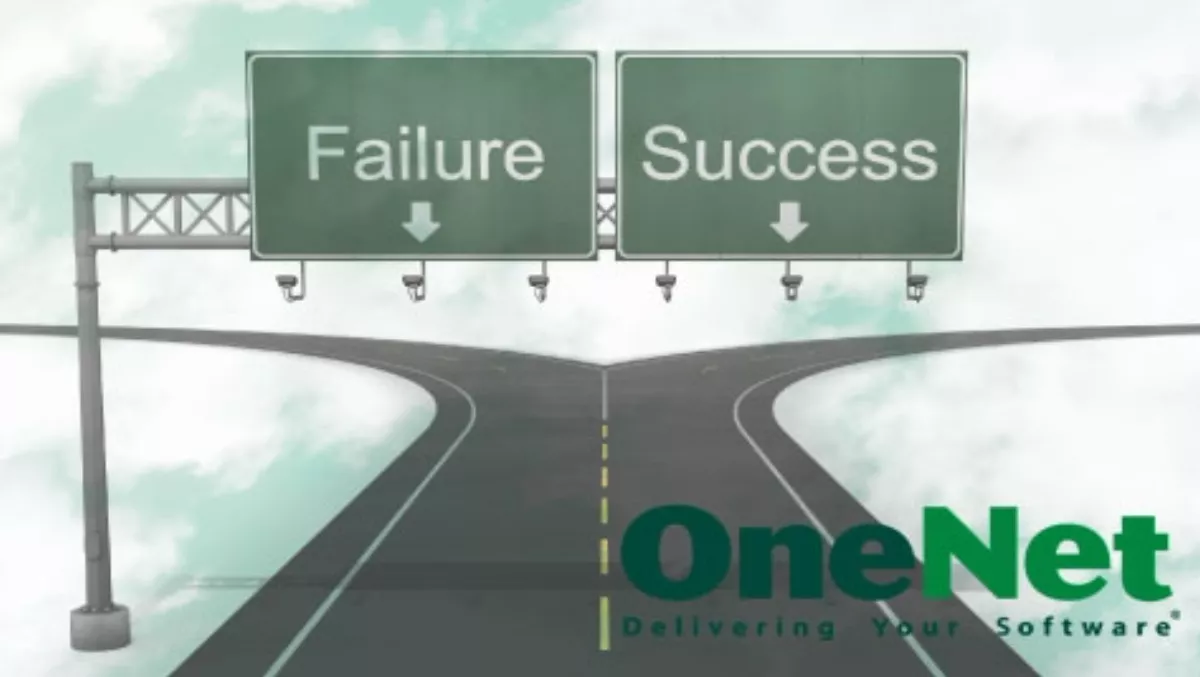 Cloud the OneNet way
FYI, this story is more than a year old
How will you deliver cloud services to your clients?
Your clients have become aware of the significant benefits gained from cloud computing services, namely, lower IT costs, stronger security and a more innovative IT future, and they are asking you for your advice.
If you consider cloud services are suitable for a particular client, how will you provide them? Your decision is a classic dilemma of "make or buy". You may choose to build, or "make", your own cloud computing capability, or you may choose to "buy", by partnering with a competent market leader in this new and fast-growing field.
If you choose to "make", you will, potentially, be faced with very heavy capital investment and a deep commitment to skills to replicate what already exists with established cloud computing service providers.
You will also quickly discover that delivering high-quality cloud computing services is a lot more difficult than it seems at the outset.
In addition, you will have very significant increased overhead without any certainty of revenue growth to justify that minimum investment.
While you could take a short-cut, low-cost approach by just attaching some servers to the Internet, you know that your clients deserve better and, sooner or later, they will likely suffer as a result.
On the other hand, if you choose to "buy" your cloud computing services from a reputable, well-established market leader such as OneNet, you will gain many of the same benefits that your clients will.
You will only "buy" the cloud computing services that you need for your clients, when they actually need them, and they will only pay you for what they actually use.
Even better, the OneNet cloud services that you provide to your clients are enterprise-class quality. Enterprise-class computing means that OneNet:
follows industry and vendor best-practice
uses best-in-class technology
employs full-spectrum security, including frequent independent security audits
operates from enterprise-class data centers
deploys "two of every single technology" redundancy to virtually eliminate single points of failure
most importantly, OneNet has competent and visionary business and IT leadership
This means that you may have complete confidence in selling OneNet's cloud computing services to your clients.
Your clients will gain many benefits from OneNet's cloud computing services, including:
only pay for the computing they actually use
predictability of a per user, per month, pricing model
the lower total cost of IT
quality of OneNet's computing will likely be of a much higher quality than they have already
much stronger IT security than they have at present unless they are a defence contractor or similar
more flexible and fast-to-deploy IT options
The most valuable benefit though, is that your clients will no longer have to be shackled with the responsibility of maintaining their own computing infrastructure, which cannot add value or competitive advantage to their business.
In essence, your clients will be better able to focus on their own core competencies and creating value for their own clients.
What does your partnership with OneNet mean?
There are many benefits to be gained from your business partnership with OneNet to deliver cloud services to your clients, including the following:
you maintain your marketing relationship with your client
a valuable share of the monthly annuity revenue is paid to you
you are profitable from the first sale of OneNet's cloud services
it is your choice to invoice your client directly or not
OneNet's range of cloud services can be selected from, as required, and combined with your client's existing on-premise solutions
easy scalability, both up and down
your clients continue to get software support from their same current providers
you have provisioning capability for many cloud services with OneNet's control panel
you provide high-quality OneNet branded services to your clients
fewer expensive in-house technical resources required
more time to focus on building your client base greater opportunity to really add value to each client's business
maintain your consulting fees, end-user computing and help desk service revenue
reciprocal business opportunities
complete OneNet package of cloud computing services
OneNet provides hosted Microsoft Exchange, Office, Project, CRM, Visio and SharePoint. In addition, OneNet provides hosted virtual servers and Online Backup services.
However, the missing piece of the complete cloud computing jigsaw puzzle is invariably the existing client-server line-of-business applications which are used by your client to run their business and, hopefully, help to generate their competitive advantage.
These industry-standard applications are likely to be heavily customized and integrated with other complementary systems. In addition, your clients may be using custom-written applications. Where will they find this software functionality in the cloud today?
OneNet solves this cloud computing challenge by delivering existing client-server and custom-written applications to your client's users with Citrix technology
each of your client's complete set of applications may be delivered to their users from within a single Web form access, without your client needing any server equipment, storage, or the need to upgrade or support the infrastructure or do backups
client users can access their full desktop securely from virtually anywhere, at any time, with almost any device connected to the Internet
OneNet's cloud services allow your clients to move fully to a thin client environment, using cheaper devices or extending the life of current PCs
your clients may access just some, or all, of their applications with OneNet's cloud services, irrespective of their technology heritage
your clients can take full advantage of the benefits of cloud computing, while still using the line-of-business software they own and rely upon to run their business
Why partner with OneNet for your cloud services?
OneNet is a pioneer and New Zealand market leader in cloud computing, with over 12 year's experience. OneNet Limited is the third successful entrepreneurial IT business founded by Dr Michael Snowden during the past 30 years.
The first, Financial Systems Limited, was a systems integrator. The second, The Great Elk Company Limited, was a global software company pioneering CRM for multinational firms.
In 1999, The Great Elk Company launched a SaaS version of its CRM product in the USA market, thus becoming a very early pioneer in cloud computing, as we now describe it.
The key benefits of a business partnership with OneNet include:
the directors of OneNet, Paulette and Michael Snowden, enjoy a hard-earned market reputation for competency, integrity and leadership
the OneNet team of professionals has proven technical capability and solution experience
OneNet's own business partners represent the best-in-class vendors of component technology and services
the OneNet team holds high-level technical competency qualifications with each key vendor partner. This includes being the first Microsoft Gold Hosting Partner in New Zealand
many years experience as a business partner of other IT vendors means that OneNet's leadership understands what a valuable business partner should be
your OneNet business partnership allows you to offer cloud computing services to your clients that are of the highest enterprise-class quality
OneNet has a wide range of client sizes, from single-user start-ups to 1,000 user firms, across all New Zealand regions and internationally
reference checks from OneNet's clients are available for you and your clients
the OneNet team has extensive experience in delivering different applications to clients' users
OneNethasastrongmotivationtobuilda long term relationship with you, delivering solutions which are in your clients' best interests
current OneNet business partners endorse all of the above benefits, and are available for reference checking
Become an OneNet Business Partner
For further information contact Steve Victor, Business Partner Manager, on (09) 376 7643 or steve.victor@OneNet.co.nz