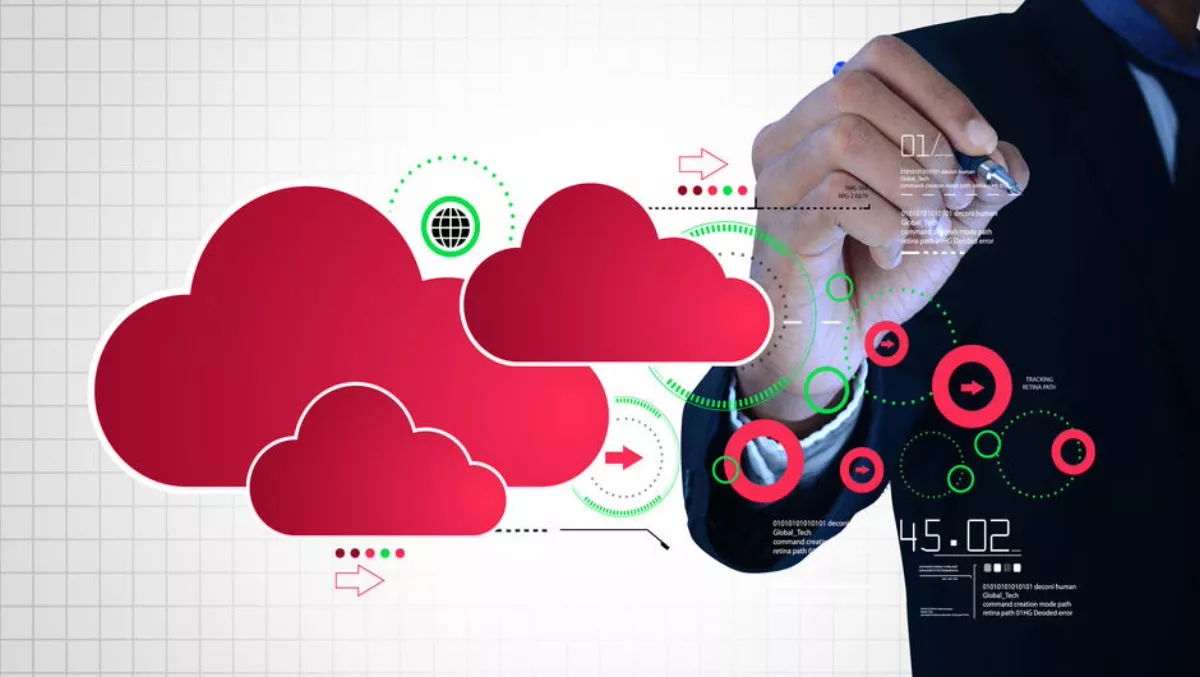 Cloud's next step - 6 trends that are taking shape
Mon, 19th Mar 2018
FYI, this story is more than a year old
Although cloud computing is already a seemingly compulsory part of every enterprise's digital strategy, an even wider adoption of the technology is only growing across all enterprise verticals, particularly in retail, logistics - travel/transportation, Banking - Finance and Telecom.
In fact, a recent Gartner report estimated an 18% growth rate over 2017, with this year's market value set to surpass $287 million. So what exactly does that look like?
1. Cloud strategies are set to shift towards business development
Most companies are developing cloud strategies and taking some steps toward executing their goals. However, these cloud strategies (in most cases) are aligned to saving on infrastructure costs or handling practical issues like end-of-life and security. This year is already proving to be defining for cloud execution and strategy - and companies will likely spend more time aligning their cloud strategy with business growth and agility.
2. The variety of cloud options and the value they bring will drive more cloud spending
Microsoft Azure and Oracle cloud are taking the leading lane due to the strength of their relationships with enterprises. Each will drive more enterprise cloud migrations and adoption, while AWS is dominant for IaaS and burst requirements. But there's a new kid on the block too: Google Cloud Platform will most certainly make a big splash. Looking ahead foresee cloud adoption taking a big leap with SAP HANA gaining momentum, Oracle improving its licensing, and more companies seeing revenue growth thanks to better customer insights from their cloud environments.
3. More and more organisations will get positioned to embrace these cloud technologies
For the most part, as incongruous as it may sound, most companies aren't entirely ready to embrace the cloud. Why? Most of the world's leading enterprises have grown organically as well through mergers and acquisitions. This has resulted in a huge infrastructure and application landscape with heterogeneous systems, sub-optimal networks, and end-of-life systems. And as mentioned earlier, cloud strategy is still not sufficiently aligned with business growth and agility.
It's important for companies to first create a foundation for cloud by incorporating standardisation, virtualisation, optimised networks, and everything software-defined. This foundation will force them to optimise the application landscape and will drive a lot of consolidation in apps. Once this foundation is established, companies can focus on executing a cloud strategy that will enable business growth and agility.
4. It's not just humans who will be sharing: large technologies are set to intersect too
AI, big data, machine learning, Blockchain and the Internet of Things will all intersect within the cloud journey in the coming years. They all already help build knowledge and intimacy with customers through data, which ties in powerfully with a move to re-align cloud strategies with growth and agility in mind. Plus, technologies like AI are set to reinvent the security wheel, addressing widespread concerns around cloud safety.
5. Cybersecurity with artificial intelligence (AI) will take the centre stage
As the new technologies will emerge, they will introduce new threat vectors into enterprise. The increased adoption of cloud will further expand enterprise perimeter, making traditional security approach inadequate and technologies like IoT will further enlarge vulnerable digital surface. A more cohesive and unified approach to security and AI would be required to boost enterprise security posture, so business can be conducted with confidence.
6. We all will have to "unlearn" and "relearn"
Work will become more mobile, mobile will become more powerful, applications will be intuitive and, most importantly, security will gain increased focus. Academia will have to focus on building the curriculum with courses that have some sort of focus on user interface/user experience, digital, AI/ML and cybersecurity. These are technologies that hold the jobs of the future.
In David Linthicum's step-by-step guide to Cloud Computing and SOA Convergence in Your Enterprise, he defines cloud computing as the act of "sharing computing power among many companies and people, thereby reducing the cost of that computing power to those who leverage it.
Since it is an innovation shared amongst all of us, it is all of our responsibility to help it evolve sustainability. That's why cloud computing and all its accompanying concerns are going to take an increasingly front and centre seat at the IT tables of enterprises around Australia and channel partners need to be taking note.