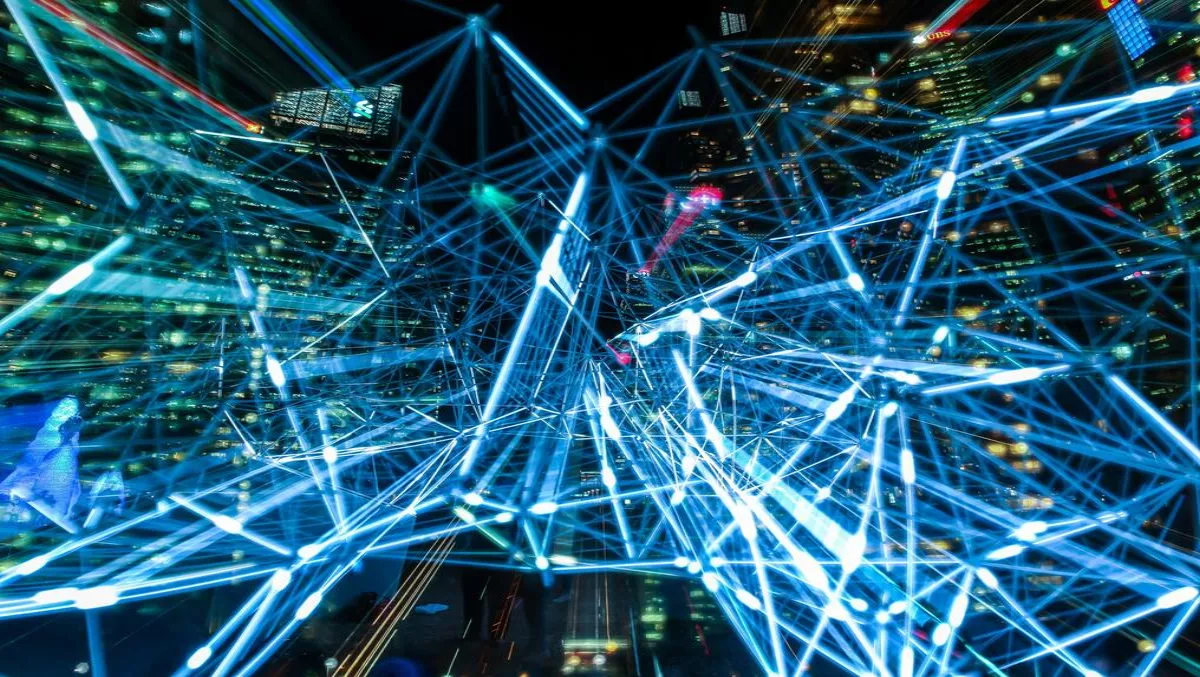 Commvault's powerful new hyperconverged infrastructure simplifies data management
Tue, 13th Feb 2018
FYI, this story is more than a year old
The way businesses are using their data is changing with the evolution of analytics, storage, and compute technology and the sheer volume of data being gathered.
As a result, data management has gone from being a peripheral software to becoming a business-critical interface.
TechDay sat down with Commvault's principal architect Chris Gondek to discuss how data management has evolved.
Gondek says there's an increasing awareness of and focus on secondary data serving more uses to the business, rather than historically simply being an insurance policy for recovery or a long-term retention target for auditing purposes.
Where does hyperscale technology fit in the paradigm of how businesses are currently using their data?
HyperScale itself is both a reference architecture as well as an appliance offering from Commvault.
It's designed to deliver the same Commvault data platform that's always been there since inception which makes it easy to use, procure and deploy.
Commvault has been consistently innovating in the Data Management space for over 20 years, developing the same Single Data Platform, which makes us a leader in the data management space.
The most common way secondary data is generated is through backup and archives, and Commvault has historically been recognised as the leading data management solution that is ingesting that data.
Secondary copy lives on these types of infrastructures, so Commvault created HyperScale to provide the infrastructure that makes that data easily accessible but also to create a more intelligent way of accessing it.
How is this different from the hyperscale offerings of your competitors?
Typically, hyperconverged infrastructure has been applied to production data only, on hyperconverged to one-way private cloud or hyperconverged through to data center - it's never been associated with the secondary copy data.
A lot of people mistakenly assume that a Purpose Built Backup Appliance (PBBA) is like hyperconverged architecture, but it's not.
They're not an all-inclusive, data management platform like the Commvault data platform.
In our 20+ years of experience, we have focused entirely on the data platform which we've grown organically, instead of our competition who typically provide individual point products and acquiring businesses, never tying them together.
You're almost always going to have more than one interface, more than one infrastructure requirement and more than one person's admin time or full-time engineer time to administer multiple products versus a single interface with Commvault.
What's the difference between PBBA and hyperconverged?
In very simple terms, it's scale-up versus scale-out.
The challenges you have with scale-up is that you will hit barriers, and when you hit those barriers, you need to perform what's referred to as a forklift upgrade process - where you lift that box up and put a bigger one in its place.
It's of great cost and inconvenience to the user.
From a hyperconverged and HyperScale scale-out approach, it just means that you keep adding or reducing building blocks as your needs change - so it's flexible and non-disruptive.
The other layer that you get with scale-out is that it's significantly more resilient.
Resiliency means that availability of the service is achieved by being resilient to certain things like disk failures, power interruptions, attacks, or even node failure.
It's got a multi-node architecture, it can sustain multiple disk and node failures and stay online to keep the service level alive.
Secondary copy data has been promoted to being treated like active and production data. We're using it to make informed business decisions.
So businesses need a platform that's not only accessible but resilient and available too.
What does Commvault HyperScale add to a reseller's suite of products?
Hyperscale itself comes in three different types of offerings - Commvault HyperScale Software Reference Architecture, 
Commvault HyperScale Appliance, and 
ScaleProtect with Cisco UCS.
So if a reseller already has partner businesses with other vendors such as HPE, Fujitsu, Supermicro or Huawei, this is a great opportunity to sell more of their infrastructure.
HyperScale is also offered as a Commvault appliance itself, so it's a new way to get Commvault like never before - you can wheel it in and have it from powered on to up and running within 30 mins.
Finally, there's Cisco ScaleProtect. If you're an existing Cisco UCS or Cisco customer, or Cisco partner where you're selling Cisco equipment, Commvault HyperScale is known as Cisco ScaleProtect.
It's on Cisco's price book, so resellers are incentivised to sell it, and it has some excellent scaling performance.
The difference between the three offerings is that they're made for different sizes and complexities of the environment being addressed and protected, as well as whether or not that customer is already with an existing business like a provider like Cisco, Lenovo, or Dell EMC.