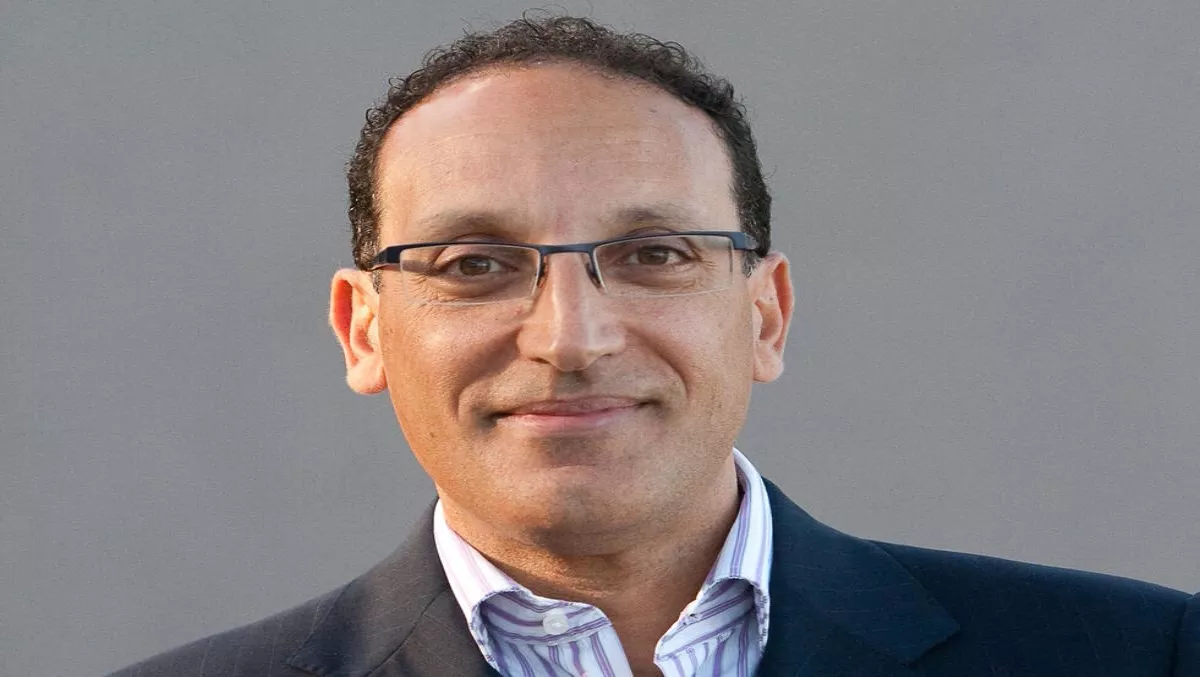 CompTIA ANZ channel dynamics director: MSPs need to get serious about IoT
FYI, this story is more than a year old
​The Internet of Things (IoT) exploded onto the scene around about a decade ago (the term was first coined in 1999), but since then has largely been sitting on the sidelines, waiting to reveal its true potential.
It promises a new era of connectivity, with the ability to inexpensively monitor and collect data from just about anything, anywhere.
However, there are also challenges that accompany the opportunities, like regulation, security, hardware and knowledge.
CompTIA Channel Dynamics and ANZ community director, Moheb Moses says managed service providers (MSPs) can profit by creating smart solutions that deliver value to their customers – and it all comes down to two reasons.
"One, the complexity of connecting data collection devices to a secure network and moulding that information into something of use is beyond what many companies can handle internally," Moses says.
"Two, while IoT is a relatively new technology, MSPs don't have to step far out of the solutions zone to get involved. Many areas of IoT can be seen as extensions to skills or lines of business that solution providers already provide."
While Moses affirms there will be some investment required to begin with (start-up capital, good planning, familiarity with networking and a staff of creative, talented thinkers), once MSPs have tailored the solution for one client, the architecture will be easily standardised and repeated for future clients.
"MSPs need to avoid falling into the pitfall of avoiding what is new about IoT by jumping into areas that feel familiar, like general business process, and device repair and upkeep," Moses says.
Moses has provided six of the biggest challenges MSPs should address before making promises to customers to maximise the potential of IoT:
1.Complexity
–IoT solutions touch all parts of a complex ecosystem that includes hardware, software, networking, connectivity, data and analytics, security and services, in addition to rules and regulations. Formulating and executing the system-of-system that makes up an IoT solution can sometimes take months of discussion, discovery and solution building, plus coordination of programmers, hardware technicians, and security experts.
2. Upfront cost
– Getting into IoT comes with a price tag. Like moving into cloud and mobility, there's new hardware, networking and skills to add. New hires and hardware also figure into ongoing and maintenance costs.
3. Cybersecurity
– Security is another red flag for MSPs nervous about getting into this work. As IT systems grow more complex and the number of players involved in the overall architecture goes up, potential liability is on the rise.
4. Skills gap
– The technology skills gap affects a majority of solution providers in the field, no matter what area they specialise in. MSPs will likely have to do some hiring to find skilled workers who can handle IoT solutions.
5. Execution
– The science-fiction feel of IoT has customers expecting flawless solutions, but the reality requires mounting sensors on new turf, with the ability to withstand lots of conditions, plus lots of devices talking at once and software ready to spit out detailed results.
6. Partnership
– Hardware companies provide modern connected devices, software companies deliver applications for controlling and monitoring, and service companies tie everything together and analyse the data. Even if a MSP has a good handle on sensors, data and feedback loops, they also need to guarantee customers reliable network management, bandwidth, business continuity and disaster recovery, break/fix and security.
"Many parts work together to make up the IoT ecosystem: hardware, rules and regulations, software and connectivity. Overlaying all of that is the element of security and, of course, services. To succeed in IoT, MSPs will need to find their place in the ecosystem and find trusted partners to help them with the rest," Moses concludes.
Related stories
Top stories