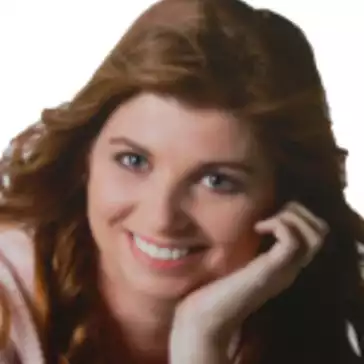 By Heather Wright, Contributor
As IT evolves and data explodes, businesses are increasingly trusting third parties with their valuable data.
However, Belinda Jurisic, CompTIA ANZ channel community executive council member, says the harsh truth is while many organisations grow increasingly dependent on electronic assets, many have ignored the basic safeguards of availability.
"Further, many technology solutions providers have not implemented the essentials of business continuity/disaster recovery and the cost of such disregard can be staggering," Jurisic, who is also channel sales manager for business continuity vendor Veeam, adds.
CompTIA has launched a Quick Start Guide to Business Continuity workbook which aims to help solutions providers develop internal procedures, documentation and exercises to support the company's goals.
Jurisic says options for delivering and support business continuity and disaster recovery services, including traditional managed services, cloud-based managed services and professional services, depend on the provider's expertise and resources, along with the vertical needs of the client.
"Optimising existing business continuity and data recovery deals, ensuring an always-on business means evolving the relationship beyond the basics and helping customers turn fundamental BC/ DR systems into long-term business strategies," Jurisic says.
"The challenge for solution providers is to be willing and able to continually assess the existing business continuity and data recovery environment with the goal of developing more comprehensive business strategies that take full advantage of the access, insight, and structural awareness modern data-protection technologies afford."
The industry body says it has identified seven steps to an optimum BC/DR offering.
1. Create resilient data protection ensuring customers' Tier one data is protected and immediately recoverable.
CompTIA says cloud-based and disk-to-disk backup and recovery have become extremely cost effective, and are the technologies of choice because of their flexibility and reliability. "The bottom line is to make certain the backup schema is compatible with the customer contract and ongoing tests are conducted to validate its effectiveness.
2. Ensure real-time application backup. CompTIA says most backup vendor tools support standard files and databases, but they vary widely in their ability to handle files that are open and in use.
"In practice, the data that is most needed during recovery is data that was in use during backup, so this functionality is key.
"The ability to handle a variety of operating systems and applications that require specialised backup support is also vital for crafting a system that delivers in the real world.
3. Create a compliance checklist Many companies and their data are subject to the rigours of regulatory compliance, CompTIA notes.
Whether they fall under the common rules of Payment Card Industry Data Security Standards (PCI-DSS) or are required to meet the strict provisions of specialised regulations, solution providers need to ensure that BC/DR systems and any related partners or vendors conform to these industry-specific requirements.
4. Consider the cloud "Planning with the cloud in mind can be greatly simplified with judicious use of available cloud computing technologies; but make sure the customer is not surprised by the expenses," CompTIA says. "Some current cloud-based solutions provide the necessary underpinnings for such data recovery mitigation assets with greatly reduced implementation time and cost.
5. Don't ignore mobile devices The explosion in workplace mobility is driving new business continuity and data recovery needs, unheard of just a few years ago.
Use application virtualisation to utilise company applications without exposing the data to additional loss or security risk. In addition, talk with the customer about providing a data backup solution for all of the data on those laptops.
6. Future-proof solutions The initial assessment likely already describes the basic tools to manage customer's systems. But considerations remain for actual solution choices and implementations.
"For example, the customer may indicate a desire to bring data management back in- house as the company grows. Choosing a solution at the outset that would facilitate such a move seamlessly is vital to the long-term success of the project."
7. Don't forget DR for cloud data The needs of customers might outgrow the capabilities of the initial cloud service provider. It is critical to treat a cloud provider who hosts corporate data the same as the data recovery of on-premise systems.
This includes negotiating data backups, SLAs for network and system connectivity, and securing the data within the hosted application and hosted data center, CompTIA says.