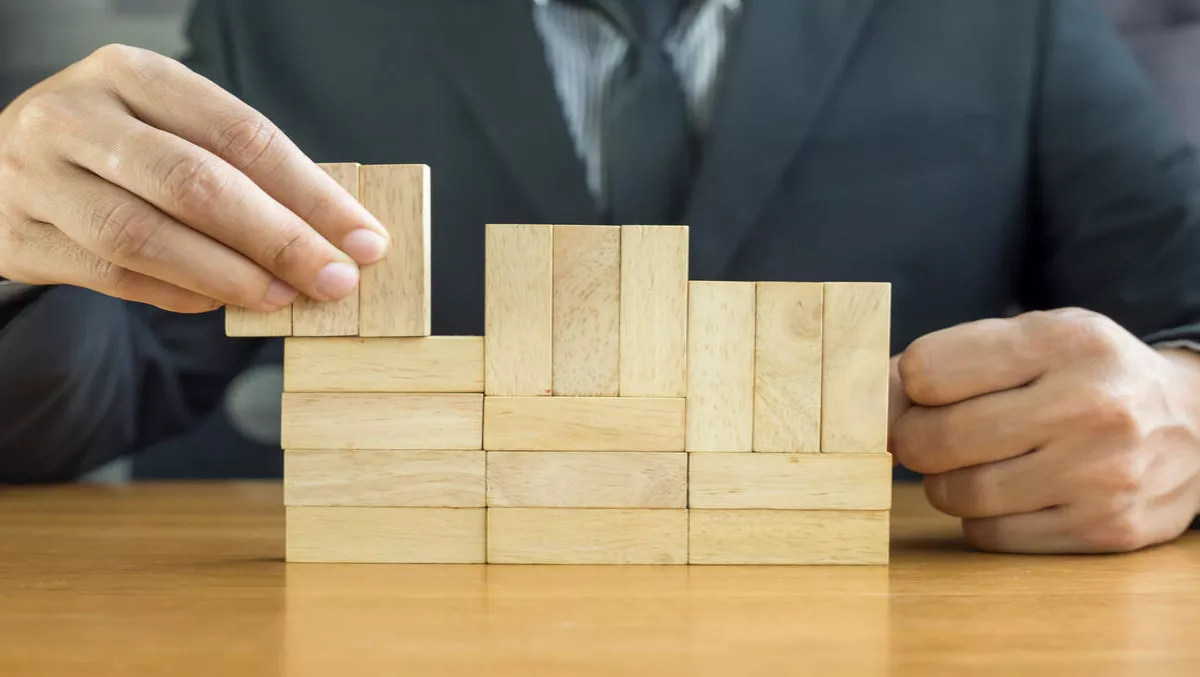 CompTIA's nine steps to building a successful channel business
FYI, this story is more than a year old
Building a channel business requires one finger on the pulse of business technology consumers and the macro forces driving the change, according to IT association CompTIA.
Macro forces like the explosion of data, cloud migration and transformative applications require a channel strategy and channel program that can stay ahead of the rapidly changing IT world and its impact on businesses, the association claims.
CompTIA's A/NZ community director Moheb Moses says that Software-as-a-Service (SaaS), cloud, sensor-based data collection and new partnerships are dramatically changing the channel landscape.
"Having a deliberate and well-orchestrated channel model that stays aligned to the business transformation market dynamics is critical for long-term indirect channel success," Moses says.
"The build, pilot, evaluate, perfect model is more important than ever. Channel leaders must also be consistent in learning and evolving to meet the needs of their companies and of their market."
CompTIA has provided nine steps for growing a channel business, part of its Quick Start Guide to Building a Channel Strategy guide.
1. Defining the reasons for building a channel
Companies tend to think about an indirect strategy when adding more direct sales resources is not a practical approach to building revenue. However, there are other ways companies can benefit from a channel, including when the product or service is not a stand-alone offering, or the growth strategy includes new geographies or vertical markets. 2. Validating the market
The next step is to validate the market to ensure the indirect model will be well-received. There are four key areas to investigate when validating market opportunity. These are: market research; solution and product offers; client profiles; and competitor strategies. 3. Validating the partner opportunity
It is imperative to validate the partner opportunity to make sure there are compelling business propositions for partners. Partner business propositions are different from the end user value propositions. The motivation and metrics of success are different. Partner business propositions address the key reasons the relationship is beneficial to the vendor and partner. A successful partnership is fostered when goals and strategies align. 4. Ensuring company readiness
Several internal aspects need to be addressed to ensure the company is ready to engage with the channel. True readiness comes from all levels of the organisation and directly affects channel competitiveness. Before launching the channel strategy, ensure the organisation has things like executive alignment and support, channel team roles and support, and channel tools and resources in place to help ensure channel success. 5. Ensuring product and service readiness
How vendors prepare for channel value and channel readiness will be a major part of ensuring a successful product launch. Some of these factors include: clear product messaging; awareness of existing and emerging markets; competitive pricing; and service and support.
Training is crucial to most partners' ability to be successful with the product. If a partner can't intelligently talk about the product as part of a solution set, they can't effectively sell it. The result is a longer ramp time to volume and revenue goals. 7. Choosing and onboarding the right partners
Picking the right partner types is a critical success factor. Defining the channel category and type is about developing an understanding of how channel types differ and how their sales models contribute to the vendor partner portfolio.
Understand their sales models, what matters most to them and how they're funded. Understanding a partner's business model will help a vendor understand what type of partner will work best for them and how to structure a business proposition offering that will attract them to the organisation.
A comprehensive onboarding program should cover the period of time from when a partner signs on the dotted line to when they are fully proficient and providing sustainable revenues for the business. 8. Assessment and validation
Once partners are on board and the program has been in place it's time to assess if the right decisions have been made for the business and validate the strategy. This is also the perfect time to implement any course corrections within the program to get desired outcomes. 9. Growth levers
A final stage in the channel success model is evaluating the growth levers in the business to scale operations and creating sustainable revenue streams with partners. These growth elements are needed when channel initiative reaches a more mature state, meaning there are multiple partners performing with the company and driving sustainable revenue.
Push and pull growth levers include: changes to the organisation, roles, and responsibilities; the introduction of new tools and resources; and business intelligence, scorecards, and reviews.
Related stories
Top stories