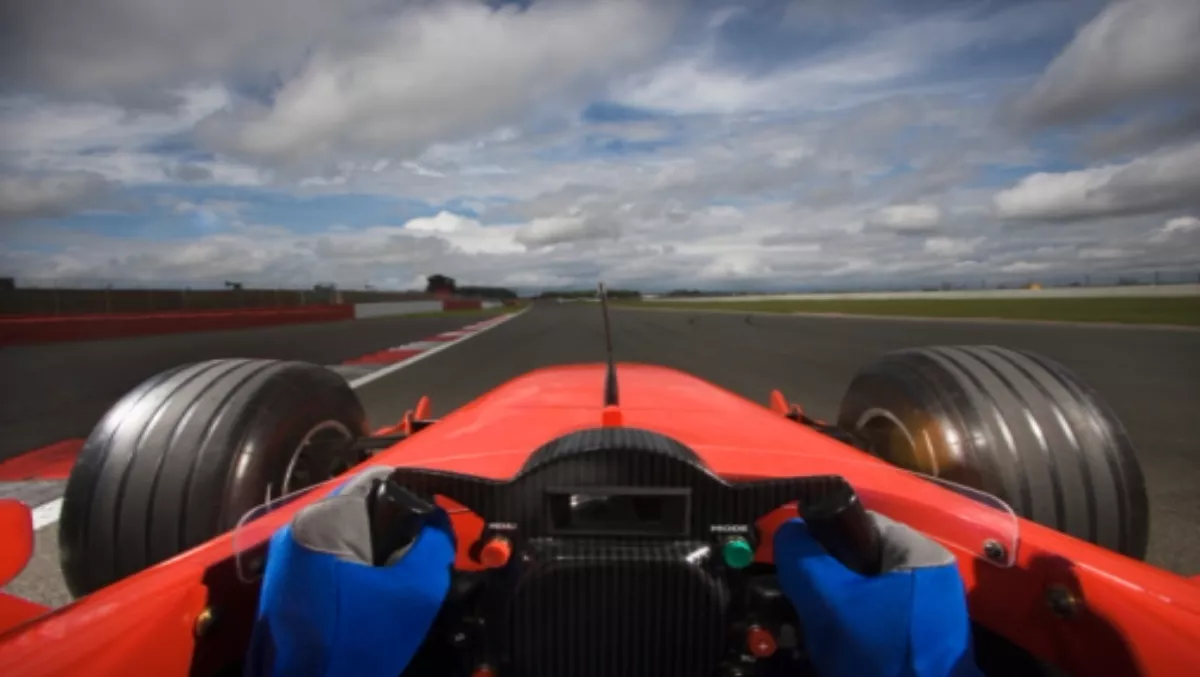 Connector Systems in driving seat with Aruba & Brocade deal
Fri 27 Sep 2013
FYI, this story is more than a year old
Brocade and Aruba Networks have announced a strategic relationship to deliver an open-standards based unified campus network.
Both companies say the deal is designed to support secure mobility, the proliferation of mobile devices within campus environments, Bring Your Own Device (BYOD) initiatives and emerging technologies, such as Software-Defined Networking (SDN).
The resulting integrated wired and wireless solution provides a best-of-breed approach that enables customers to eliminate vendor lock-in and reduce total cost of ownership by nearly half as compared to equivalent offerings.
Through this relationship, Brocade and Aruba will jointly develop and bring to market solutions across multiple industries, including U.S. federal government.
With integrated solutions already deployed worldwide, Brocade and Aruba will collaborate on R&D to bring tighter integration for a simplified and agile wired and wireless campus network.
"Campus networks are buckling under the proliferation of today's mobile initiatives, which makes this space ripe for disruption and ready for the application of intelligent solutions," says Lloyd Carney, CEO, Brocade.
"We view the campus network as the on-ramp to the virtualized data center and look forward to collaborating with Aruba to apply our cloud and SDN technologies to create a more unified and simplified solution."
The shift to enterprise mobility breaks legacy three-tier network architectures with an overlay wireless tier.
As a result, IT departments are struggling to provide differentiated experiences and security for an ever increasingly mobile user community and its growing number of devices and applications.
To address these customer pain points, Brocade and Aruba are pairing the scalable and simplified network operation of Brocade HyperEdge architecture with the rich context of user, device, application and location information inherent in the Aruba Mobile Virtual Enterprise (MOVE) architecture to deliver secure mobile user experiences for customers.
The result is a simplified, mobility-centric campus network solution that operates with context-based access and policy management for every user, regardless of how they connect.
"We believe customers have two choices to consider as they contend with the remarkable changes brought on by the growth of mobile devices and the BYOD trend," says Dominic Orr, CEO, Aruba Networks.
"The legacy, port-based route brings more complexity, lock-in and expense, whereas the mobility-centric approach from Aruba and Brocade is based on open standards and delivers the freedom of choice and lower costs."
Both companies say they committed to helping current and prospective customers reach a desired end-state. Brocade will support customers and partners through this transition away from its current OEM products and to the strategic integrated solutions with Aruba.
Passing comment on the deal, Rohit Mehra, Vice President, Network Infrastructure, IDC says: "The market transition towards the convergence of wired and wireless networking solutions is well under way, especially in areas such as management and security.
"The combination of Brocade's HyperEdge and Aruba's MOVE architectures can bring together enterprise networking solutions that can leverage that transition, enabling improved performance, simplified management and security policy, while lowering total ownership costs for enterprise IT."