Consumer- and citizen-centric focus to drive DX in 2017
Mon, 9th Jan 2017
FYI, this story is more than a year old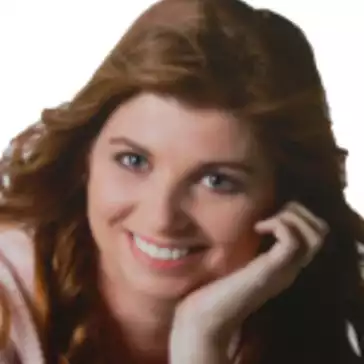 By Heather Wright, Contributor
Customers will be in the driving seat this year as digital transformation ramps up – but first technology issues will need to be addressed.
That's the view of Nathan Steiner, Veeam Software ANZ head of systems engineering, who says a consumer and citizen-centric focus will drive digital transformation this year.
However, he says there's a gap in terms of what is being delivered to the consumer versus what the data center infrastructure can provide.
"There's more complexity between interconnected systems in the cloud," Steiner says.
"What the customer requires in terms of always on access is well understood. How they get provisioned with security and reliability is where the focus on the data center will need to go," he says.
He says while digital disrupters have given consumers what they want – fast, on demand services – that's just the start.
"Once we start providing these, we increase the demands of consumers.
"Then what's required is technology to catch up with transformation on the back end. We understand what our customers want, we need to focus on infrastructure components to ensure they are scalable and can meet these demands.
Veeam is predicting a continuation of the blurring of lines between public, private and hybrid cloud, with Steiner saying organisations want to maintain control and flexibility of how to provision services, using a combination of on-premises, private and public cloud services.
"It's not a matter of having everything in public cloud. In 2017, decisions will be made so consumers can articulate technology costs and understand what costs are predictable and what are unpredictable – or elastic – to then leverage public cloud.
"We're getting more predictive with public cloud costs and understanding the servicing of IT needs better.
"There is a tipping point with actual technology that is being provisioned, so businesses can measure public cloud costs against managed and on premises costs.
The vendor is also predicting an 'explosion' in software defined infrastructure, with businesses placing more demands on vendors to provide software and services to meet the expectations of the next generation of innovators.
"Organisations are looking to ensure systems, data, networking etc are delivered via software so they are not heavily tied to underlying infrastructure/hardware and upfront costs that underpin that infrastructure," Steiner says.
"They want flexibility to perform, so it doesn't matter what underlying infrastructure any particular cloud provider uses, as long as the platform – or software – can be placed on that infrastructure.
The move to a more software defined world does and its ability to provide broader global reach does, however, increase businesses potential exposure to hackers.
"The more you move to deliver online services, the more you have pushed out your IP – therefore more exposure to cybercrime and hacking," he says.
Threats from hacking, as well as the proliferation of botnets and malware – particularly ransomware which has been highly prolific throughout Australia and New Zealand – will continue to provide restless nights for many IT managers in 2017, Veeam says.
"More than ever before, businesses will need to place additional emphasis on end-to-end data security, backup and recovery to ensure their services remain available for partners and customers," Veeam says.
Meanwhile, the proliferation of data will bring new benefits for businesses looking to leverage advanced analytics to hone their existing operations and provide new services to customers.
"Data is now viewed as an asset, a source of differentiation and competitive advantage for organisations," Steiner says.
"It's being collected from multiple sources in different ways. With analytics exploding, data will be even more analysed in ways that empower organisations to make critical competitive differentiating decisions.
However, Steiner says with that comes increased need for risk management.
"Analytics capabilities will only bear fruit if data is both available and robust," Veeam says.
"Businesses will need to direct their attention to maintaining availability of mission-critical systems that underpin their analytics.
Adds Steiner: "We are still in a transition period.
"Most organisations are now treating all data as being valuable because it's still in early days of classifying and ascertaining value.
"This will change how we handle certain types of data, with more valuable data needing to be protected more carefully.