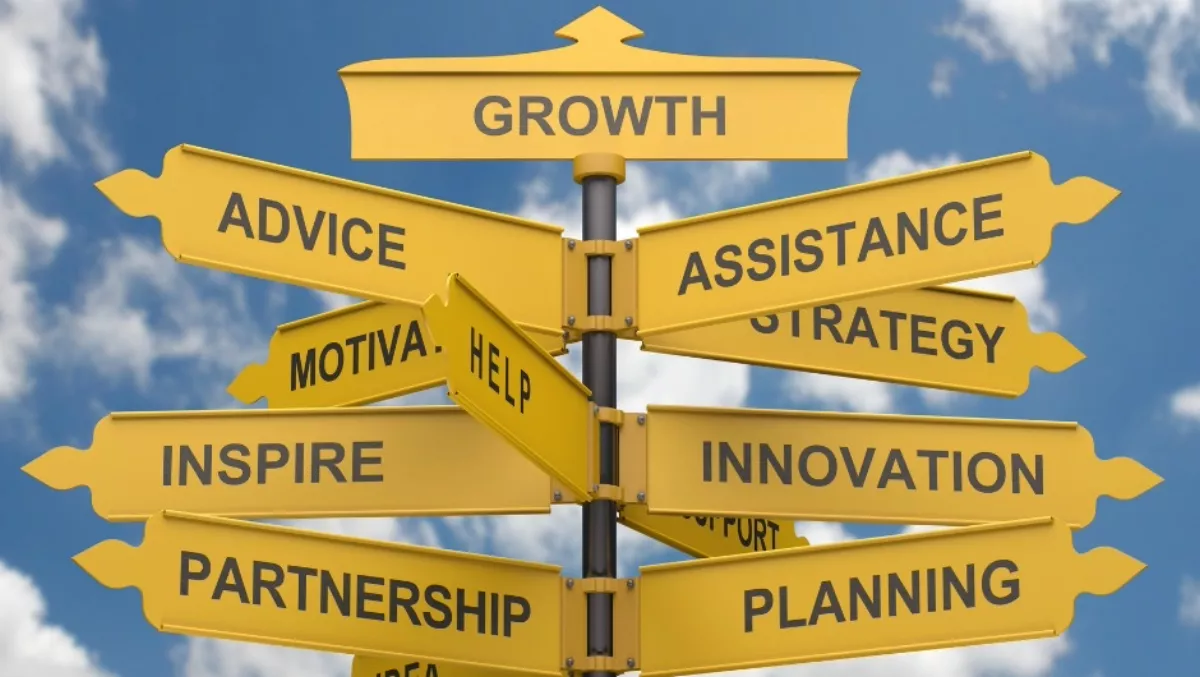 Datacom: Lessons in success from a $1b company
By Heather Wright,
Wed 8 Mar 2017
FYI, this story is more than a year old
Being agile, playing to your strengths, keeping the customer at the heart of the business, coopetition, selling more to your current customer base – all of these are often touted as crucial for businesses in a time of hyper change. And if we need an example of how these business ideas can reap big returns, we need look no further than home grown success story, Datacom.
The company logged revenue of $1.058 billion for financial 2016, something Datacom Group chief executive Jonathan Ladd notes is 'not just a huge achievement for Datacom, but for any technology company in our sector'.
The $1 billion revenue is a 13% year on year increase, for a 10-year annual growth rate revenue increase of 11.5%.
Net profit after tax was $27.2 million for the company, which employs more than 4600 staff across 29 countries and holds more than 14.3% of the $3.2 billion New Zealand IT services market, and a growing share of the AU$18 billion IT services market.
In the company's annual review, Ladd noted some of the key factors in the company's successes and said changes to the company's long-term strategy are starting to bear fruit.
"Throughout the IT industry, many continue to grapple with falling margins and increased costs across their traditional lines of business," Ladd says.
"The emergence of new technologies that completely upend the 'normal' way of doing things means that often we have to take radical steps to reform our own internal processes and strategies in order to remain agile and effective."
Reinvestment, customer first and agility
He says Datacom has invested significantly back into the business enabling it to standardise and rapidly enhance its infrastructure, security and business offerings, while also creating and evolving new products and services, across new verticals, including developing its own IP.
It's a move he says isn't just about catering to customer demands now – which he says are 'extensive and unparalleled in the history of our industry' – but also what customers will want next and the opportunities available to them in applyin gnew technologies.
Ladd says as well as developing and running systems and services for customers, Datacom is investing in 'sector-leading' products and services designed around the current and future requirements of specific verticals.
"Being sufficiently agile to respond to our customers' demands, rather than forcing them into boxes they may not fit into, has always been a customer-first obsession for Datacom.
"That trait is even more necessary in the market now, where increasingly we are seeing a customer's choice of provider being made on the basis of a future-facing long-term partner as well as demonstrated ability to satisfy current known requirements cost-effectively.
"And for Datacom, our future is brighter when our customers' futures are as well."
Coopetition and partnering
Ladd says Datacom's partner ecosystem is changing, with the company now collaborating with 'sometime rivals' and non-traditional market partners.
It's a move he says requires a 'non-traditional approach to leadership'.
"The fact is, not every new idea works. At the same time, not every old approach remains appropriate. Proving the promise for our customers requires open partnership with our suppliers and sometimes rivals."
Internally, partnering is about 'uniting and combining the efforts of multiple teams – not just teams of vertical specialisation or technological skill sets, but across geographies too'.
"Collaboration leverages our diversity to tackle complexity," Ladd says.
Craig Boyce, Datacom Group chairman, noted in the company's annual review that the New Zealand business merged its IT management divisions and systems and integration software division to create 'a more agile' integrated systems business last year, in the wake of local demand for DevOps, integrated infrastructure and software services.
"This assists in presenting to its customers a more united front for the vast array of Datacom services and it has found market approval in the big Auckland and Wellington markets in particular," Boyce says.
Disruption – but not just for disruption's sake
Ladd says there's much focus on the word 'disruption' to the point where he deems it 'almost an obsession in the IT space to be the 'Uber of X'."
"That is not what we're chasing at Datacom. We won't pretend to be a start-up and we don't compete with those operators.
"Our job is to ensure that we are prepared internally to respond to those future changes in the market, while simultaneously leveraging our size and resources to develop our competitive advantage through our fresh thinking for each customer."
Ladd says Datacom does, however, want to partner with the disrupters in the industry – and partner closely at that.
"You' can't beat an AWS or Microsoft at their own game – we don't try to; instead, we are very much part of their ecosystems.
"We can use the emerging disruptive technologies to change the way we do business and to help our customers along their journey to finding the best applications of the new technologies."
Datacom as disrupter
Ladd says true 'disruption' is taking calculated risks, based on evidence, to challenge conventional business practices, both Datacom's own, and its partners.
"We apply those learnings to new problems to achieve better outcomes, and as a result we have become stronger as a company. That is the true 'disruption' I see at Datacom, and it is a positive force," Ladd says.