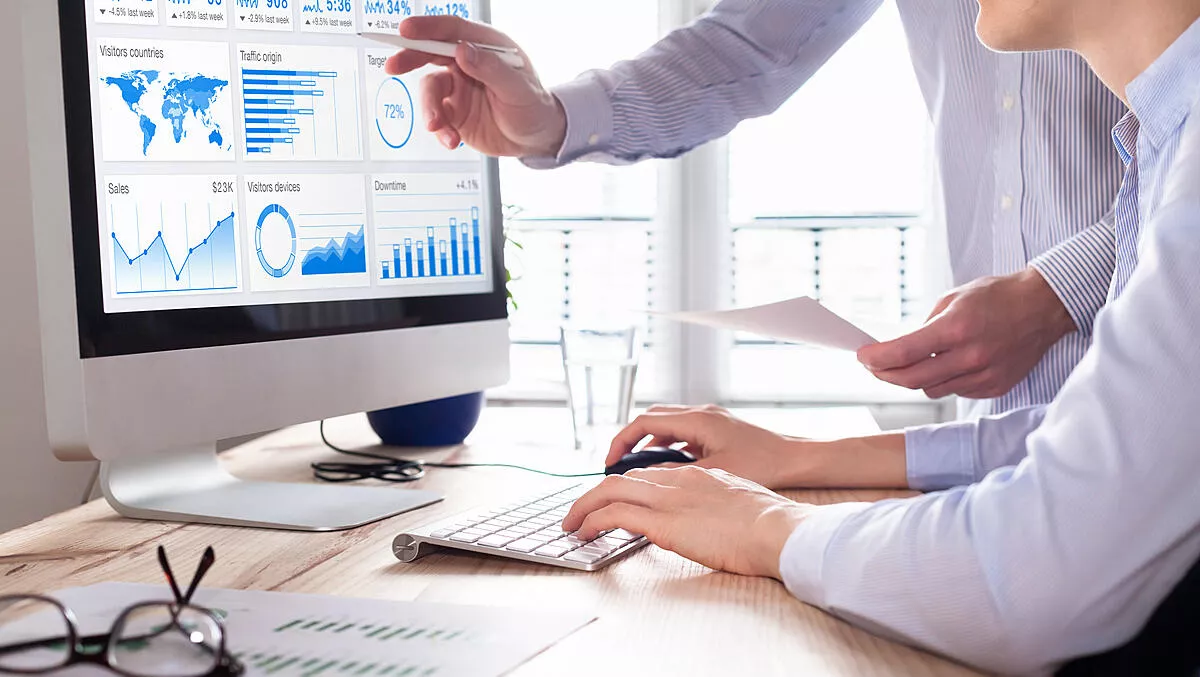 Datadog launches partner programme in A/NZ
FYI, this story is more than a year old
Datadog, a vendor of a monitoring and analytics platform for developers, IT operations teams and business users, has launched the Datadog Partner Network, a new programme expanding Datadog's support for channel partners.
The Datadog Partner Network will bring benefits to partners including:
Go-to-market collateral,
self-service training for implementation;
opportunity registration in the Partner Portal; and
A Partner Locator listing.
Members of the Datadog Partner Network will have access to training and accreditation programmes for Datadog products and services so they can provide their customers with localised implementation, support, and fulfilment services.
This programme is available for managed service providers, system integrators, resellers and referral partners, as well as technology partners who build custom solutions on the Datadog platform.
The partner network offers five tracks for different partner types, and most tracks come with Registered, Basic, and Gold tiers
Reseller Track – intended for businesses that would like to resell Datadog's services to end customers. Under this arrangement, the reseller's end-customer signs Datadog's Master Services Agreement (MSA) and uses the application itself. It includes two tiers: Basic and Gold.

Managed Services Provider Track – Intended for businesses that primarily serve to directly manage end-customer environments. MSPs incorporate Datadog into their service offering. Unlike resellers, MSPs typically perform administrative functions in the platform on behalf of their customers, meaning the MSPs hold the subscription and must sign Datadog's MSA. It includes two tiers: Basic and Gold.

Consultant / Systems Integrator (SI) Track – Intended for businesses that primarily serve to provide expert assessment, advisory, and hands-on expertise to end customers. Often they will have one or more professional services practice areas supporting Datadog and/or related technologies, platforms, and products (such as DevOps or Cloud Migration services). The track includes two tiers: Basic and Gold.

Technology Partner Track – Intended for businesses that offer a service or technology that is adjacent or complementary to Datadog, and serves as a way for partners to develop and support integrations to Datadog's hosted services. All partners in this track are considered Registered Technology Partners and have access to all portal materials and a sandbox Datadog account. There are currently no additional tiers within this track.

Referral Track – Supports companies who wish to submit referrals to Datadog but will not be transacting directly as resellers or MSPs. This track is included for SIs, technology partners, and other companies who are not covered by any other track, so partners may not enrol in this track if they are also in the Reseller or MSP track. It includes two tiers: Basic and Gold.
"Partners have been an important part of Datadog's success, bringing our cloud monitoring platform to customers through a wide variety of channels," says Datadog Australia and New Zealand channels and alliances head Nick Forsyth.
"The Datadog Partner Network will strengthen these commitments and increase our support for alliances, benefitting our partners, our customers, and the industry."
Datadog's SaaS platform integrates and automates infrastructure monitoring, application performance monitoring and log management to provide unified, real-time observability of our customers' entire technology stack.
Datadog is used by organisations of all sizes and across a wide range of industries to enable digital transformation and cloud migration, drive collaboration among development, operations and business teams, accelerate time to market for applications, reduce time to problem resolution, understand user behaviour and track key business metrics.
Related stories
Top stories