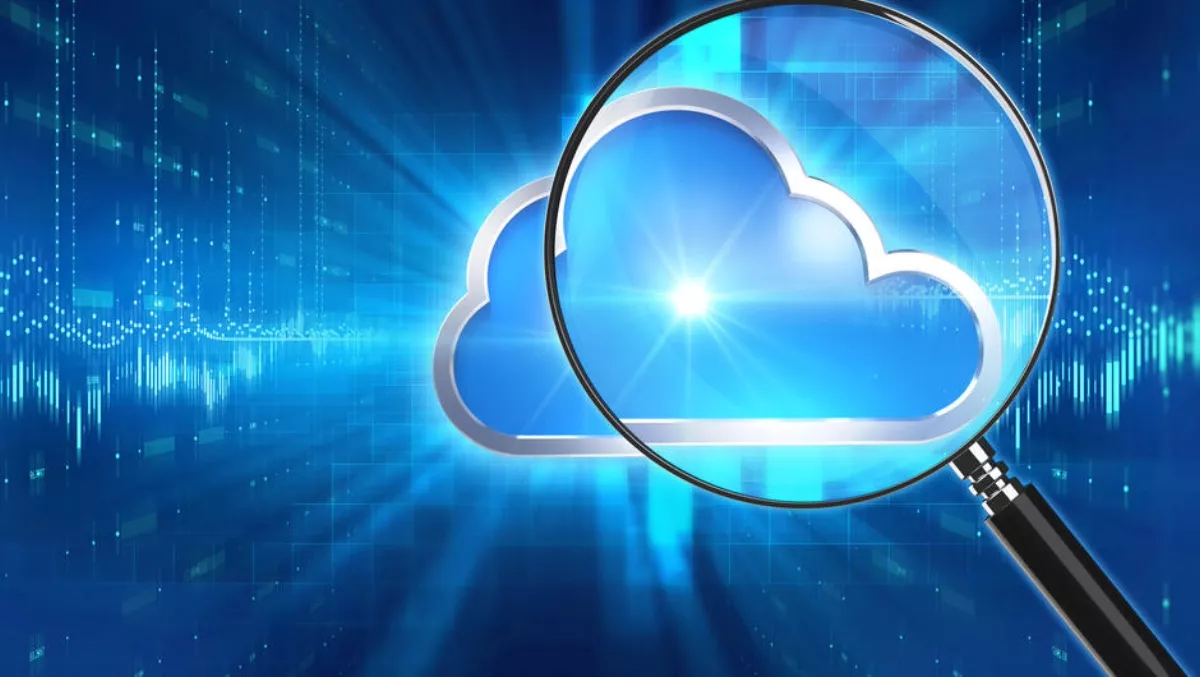 Dell EMC continues to ramp up cloud-enabled portfolio
FYI, this story is more than a year old
Dell EMC and Dell Technologies are working together to enhance EMC's cloud-enabled infrastructure solutions portfolio.
In a survey conducted by Forrester, commissioned by Pivotal (a Dell Technologies business) and Microsoft, 100% of respondents are using multiple cloud infrastructure and/or cloud application platforms.
Additionally, 99% believe a consistent, unified approach to deployment, operation and use of combined infrastructure-as-a-service (IaaS) and platform-as-a-service platforms enables better IT service to business.
Cloud decision-makers in this study also said they look for integrated PaaS and IaaS with consistent identity and access controls, development experience, runtime environments and migration services.
"As more applications and traditional workloads move into various clouds, the proliferation of cloud siloes will become inevitable, inhibiting organisations' ability to fully exploit business differentiators like data analytics and burgeoning AI initiatives," says Dell EMC senior vice president Sam Grocott.
"Dell EMC's focused innovation across its cloud-enabled portfolio of platforms, infrastructure, consumption models and services helps organisations evolve more quickly to a cloud operating model for the modern data center."
Dell EMC offers IaaS with VMware for traditional applications; platform-as-a-service (PaaS) architecture and containers with Pivotal for cloud-native applications; an enterprise-class public cloud platform with Virtustream; and, Azure services on-premises with Microsoft Azure Stack.
With hardware, software integration, tooling and documentation combined, organisations can accelerate time to results, simplify daily operations and achieve greater levels of efficiency and transparency.
Dell EMC and VMware currently offer VxRail and VxRack SDDC hyper-converged infrastructure (HCI) solutions.
VxRack SDDC features the VMware SDDC software suite pre-integrated on a wide range of VxRail hardware as well as automation and serviceability extensions in SDDC Manager, with extensibility to a choice of public cloud providers.
Dell EMC VxRail allows customers to easily and quickly architect, implement and operate a complete SDDC, including VMware NSX and the VMware vRealize Suite, with less risk.
New options of the VMware Validated Designs for VxRail now support distributed multi-availability zones architecture and multi-site deployments with disaster recovery.
VMware Cloud Assembly, the new software-as-a-service (SaaS) based cloud management solution component of VMware Cloud Services, will feature unique integration with VxRail to speed time-to-value.
Once generally available, Dell EMC VxRail will have a synchronised release and be the first and only HCI appliance jointly developed to provide integrations that seamlessly work with VMware Cloud Services.
As a result, Dell EMC makes cloud-enablement infrastructure a critical element of its innovations and investments.
To support customers' IT and cloud operations consistently across on and off-premises cloud models, Dell EMC provides the following capabilities:
Cloud Data Mobility enables organisations to move data to and from cloud storage seamlessly, providing the flexibility to augment on-premises data storage with cloud-based storage. Updates to the Data Domain Cloud Tier for long-term retention help further reduce transactional overhead by increasing the object size written to the cloud. Dell EMC also has improved data storage utilisation by way of tight integration with Virtustream Storage Cloud and Dell EMC Elastic Cloud Storage.
Cloud Data Protection protects data residing on various cloud platforms. Dell EMC Data Domain Cloud DR has been enhanced for application-consistent cloud disaster recovery in AWS, as well as recovery to VMware Cloud on AWS. Dell EMC Cloud Snapshot Manager provides backup and recovery for public cloud workloads, and now offers protection for Microsoft Azure. VMware vCloud Director features a new data protection extension that now enables cloud service providers to offer an integrated VMware and Data Protection self-service solution to customers. Additionally, Dell EMC Data Protection Suite was named an Advanced Technology Partner in the Amazon Web Services (AWS) Partner Network and a Microsoft Partner Gold Competency in Cloud Platforms.
Cloud Control allows environments to be managed from anywhere. Powered by machine learning, CloudIQ, a free cloud-based application that allows users to proactively track storage health, predict capacity shortages and detect performance anomalies, is now introducing support for PowerMax, VMAX, and XtremIO. This support is in addition to Dell EMC Unity and SC Series. New VMware integration provides virtual machine-level performance and capacity insights, and new mobile apps provide access to CloudIQ from anywhere.
Cloud Data Services – features comprehensive data services spanning all file types for applications running in the cloud, including Isilon Cloud for Google Cloud Platform, Elastic Cloud Storage and Virtustream Storage Cloud. Unity Cloud Edition is the latest addition to this family, offering a fully-featured software-defined unified storage deployed in the cloud. These capabilities enable users to easily deploy Dell EMC unity block and file storage with VMware Cloud on AWS. Additionally, users can leverage the flexibility of cloud deployment to support disaster recovery and as-needed operational demands, including test and development, and data analytics.
Cloud Flex for HCI minimises the risk of moving to Dell EMC VxRail Appliances or Dell EMC Cloud for Microsoft Azure Stack.
It requires no up-front investment and has declining payments over time with no obligation after the first 12 months.
Dell EMC also offers Ready Capacity, which provides on-demand storage and buffer capacity that scales to match usage needs, and Flex on Demand, which allows customers to deploy base capacity now and pay for buffer capacity as it is used.
The new Dell EMC Cloud Marketplace offers customers a choice of cloud platforms, enhanced cloud-enabled infrastructure capabilities, as well as consulting and technology services, and consumption models in a self-service portal.
Related stories
Top stories