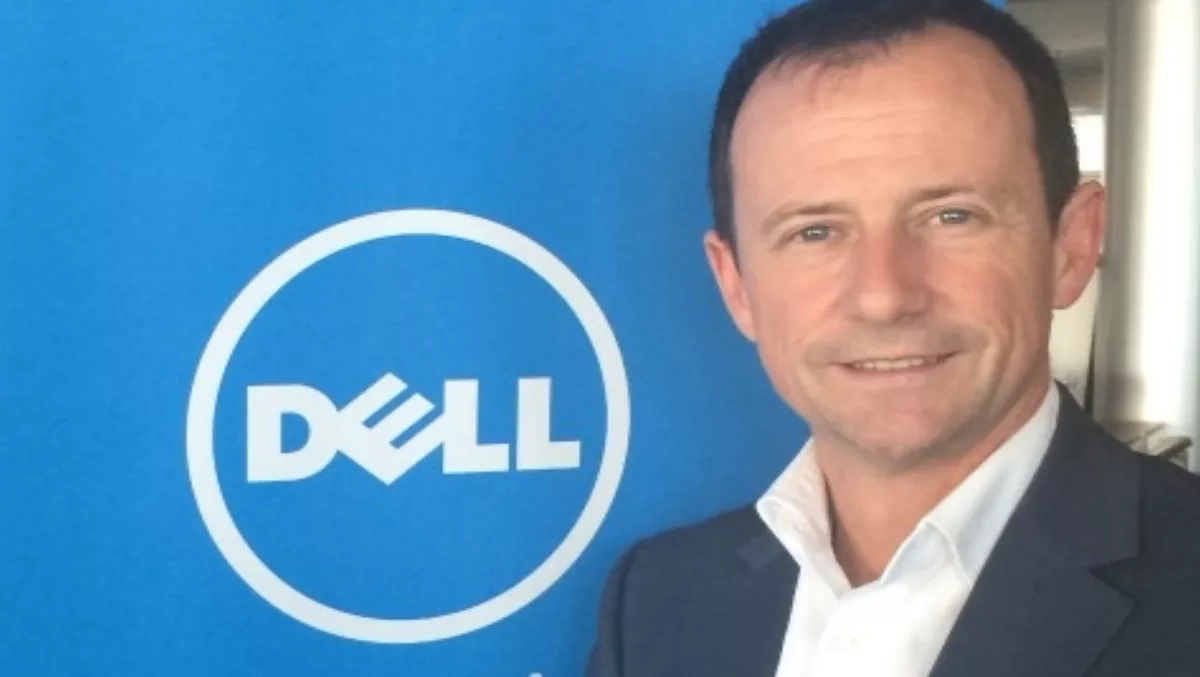 Dell NZ's new boss sets out his channel plans
By Heather Wright,
30 Apr 2015
FYI, this story is more than a year old
Dell New Zealand boss James Arnold is promising a strong channel focus under his watch, with plans for a local distributor, increased focus on tier one partners and a push into the regions via channel partners.
Arnold, who recently took up the role as Dell New Zealand general manager, says getting a local distributor on board for the enterprise and end-user computing portfolios is a key objective for him.
"We are pushing ahead with our plans for a local distributor. We will be pushing to have something in place soon in that regard," he says.
The company, which was previously known for its direct model, already has several distributors in place through legacy channels it gained during software acquisitions – Connector Systems handles Dell SonicWall, while Westcon and Express Data are distributors for Wyse, he notes.
He says the company is engaged with a number of distributors to 'look at options moving forward' for the core product aress like Dell's desktop and server product groups.
Arnold has a strong channel background with Dell, having joined the company in 2010 to set up the New Zealand channel.
"The channel for me and Dell is something that is very important to the future in terms of where Dell is heading."
While the company doesn't break out local figures, Arnold says globally about 40% of business now goes via channel partners.
He says as well as getting a distributor on board, a second key objective for the company is around Tier One partners.
"Our channel is only five years old in New Zealand, so it's still fairly young," he says.
The company started primarily targeting the larger tier two partners, but Arnold says the company's partner programme and go-to-market strategy has matured 'significantly'.
"We have started to approach the larger Tier One resellers to talk to them more strategically, rather than transactionally.
"We work with a lot of them on a transactional basis, when customers decide they want to purchase Dell equipment through X reseller.
"The key for us is to take the conversation beyond that transactional one-off opportunity to a more strategic engagement, and that's what I'm looking to do this year," Arnold says.
"We're looking to continue to grow our channel with a real focus on tier one partners but also tier two and three partners and we really want to focus as well on penetration into provincial New Zealand where perhaps we have been a little weak," he says.
"We have done extremely well with the direct model in the metro centres. But when you get out into the provinces, people like to buy from a local reseller because they have long term relationships, we haven't done quite as well.
"That's certainly an area I want change."
He says distribution is 'a really important step' in widening the company's reach to the regions.
"It's a way for us to reach out and touch those resellers in provincial New Zealand. And then the larger resellers often have offices dotted around the country and providing reach into provincial New Zealand."
The company has also been trialing funded heads into the New Zealand market, and Arnold says he's looking to expand that.
"We see it as a very solid way of doing business with some key resellers who specialise in certain areas.
"It's a real value add not only for Dell but for the reseller and enables them to focus attention on Dell in a single person who can be the champion for Dell in that business.
"We're certainly in discussions on expansion. I'm pursing it aggressively. It's obvious that it adds value in a reseller and really helps Dell."
Growth in all areas
Arnold says Dell had 'an outstanding' 2014 and wants to make sure 2015 'is of a similar nature', though the company doesn't disclose local figures.
Globally Dell grew 4% year on year for FY15 and he says New Zealand 'was in line with that'.
"The nice thing is that growth we saw was across all four business units – our end-user computing or client solutions business unit, our enterprise systems group, our software and our services group all grew year on year in 2014.
Arnold says the New Zealand business has got off to a solid start in 2015, with 'solid performance' across all business units.
Like most companies, Dell currently has a big focus on the global mega trends of cloud, big data, mobility and security.
"We are the largest and fastest growing totally integrated IT company. We can provide solutions in each of those four areas and we have built a strategy around that." While some other vendors are choosing to specialise, Dell has opted instead to become a 'complete integrated IT company'.
Arnold says that strategy is proving popular.
"We hear from our customers that is exactly what they want.
"They are looking for a vendor to help them with their IT needs across the board and the ability to provide solutions that work well together and are total solutions.
"Customers often look to resellers to provide a total solution by talking to different vendors for them and coming back with a total solution. We can do that without having to have those other [vendors] involved."
Arnold says he is seeing an expansion in existing customers looking to Dell for areas the vendor wasn't involved in a few years ago, but has now gained through acquisition.