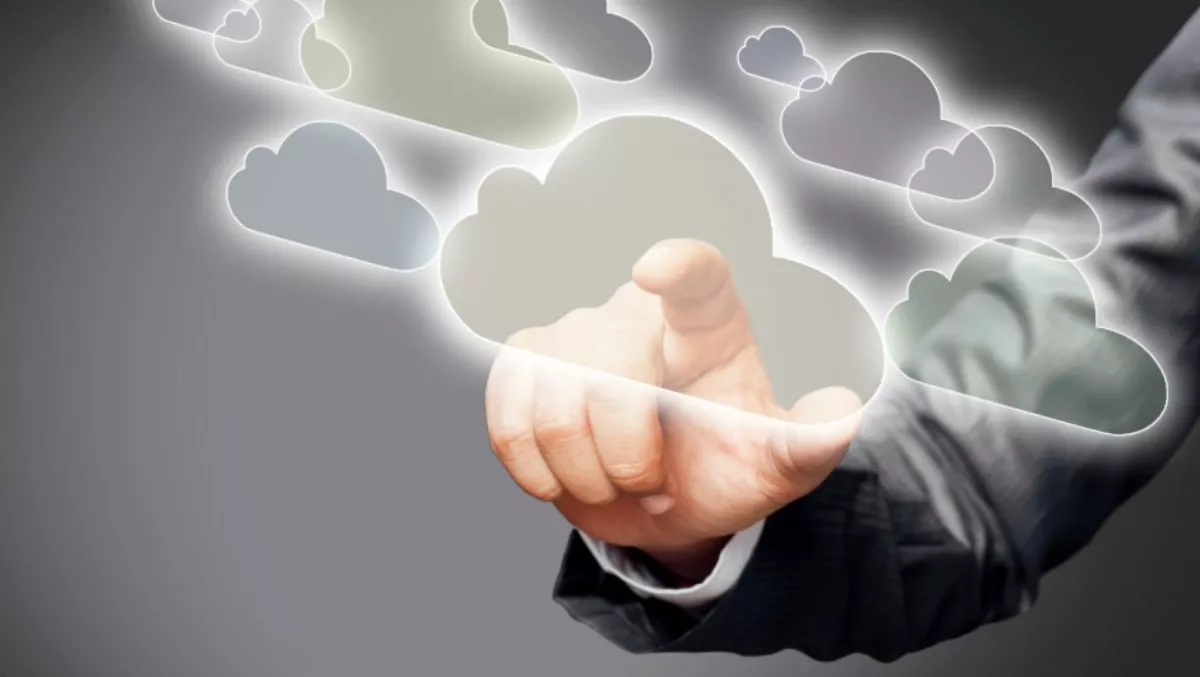 Demand for cloud security shows no signs of letting up
FYI, this story is more than a year old
A rise in cloud-specific attacks is predicted to significantly propel demand for cloud security through to 2020, according to the latest research study released by Technavio.
The research found that overall, the global cloud security market is expected to grow at a CAGR of over 20% until 2019.
Amrita Choudhury, one of Technavio's lead analysts for embedded systems research, says, "A key reason for the adoption of cloud security is the sudden increase in cloud-specific attacks. One of the reasons for such attacks is the growing use of cloud-based services that require users to reveal their credentials. This affects the confidentiality of user data, and it has resulted in several cases of identity theft."
She says, "The attack on Amazon.com in April 2011 is one such instance which led to a prolonged outage of Amazon services. Subsequently, Amazon's Elastic Block Store service was interrupted and was unable to accept customer requests. Another instance was the breach of e-mail marketing provider Epsilon in March 2011, which saw many companies, including large investment banks, being affected.
"Furthermore, the rise in cloud-specific attacks is fuelled by the absence of strict guidelines and regulations. Thus, constant threats to cloud-based services is driving many companies to adopt cloud security solutions."
According to Technavio, the top three market segments are cloud IAM (Identity, Access and Management) with 42.68% market share, followed by cloud email security with 26.87%, and cloud IDS/IPS with 16.65%.
IAM key consideration for SMBs and enterprises
The global cloud IAM market was valued at close to US$1.05 billion in 2015, according to Technavio. Cloud IAM solutions have subscription fees for maintaining, monitoring, and upgrading services, which include training and support.
According to Technavio, the global cloud IAM market will witness significant growth during the forecast period due to the growing need for high-level security of data and identity security in corporate firms. The need for advanced security solutions is growing rapidly due to an increase in the number of attacks and threats from hackers, and the adoption of cloud IAM solutions is growing among large enterprises and SMBs with increasing amounts of critical and confidential data being transferred, the research finds.
IAM solutions provide enterprises with greater control over access to applications and sensitive information from remote locations. As such, high professional and personal use of mobile devices is also driving the demand for cloud IAM, as these are highly susceptible to attacks, Technavio says.
Email security becoming key concern for businesses
The global cloud e-mail security market was valued at US$662.4 million, according to the research. Any sensitive information transmitted through emails, potentially exposes an organisation to cyber-attacks. Because of this, organisations face challenges such as loss and leakage of sensitive data that damage their market reputation.
Access to corporate emails on various networks, within and outside an organisation, has led increased instances of credential theft, insider fraud, and email spam, the researchers say. Employees in the healthcare, BFSI, government, transportation, and retail sectors often work remotely or do not spend all day at the desk. This compels companies to provide their employees with access to e-mail, databases, and stored documents through the cloud.
Therefore, organisations' need to be cautious as they look to provide these services and access to their networks through the cloud, Technavio says. This trend has increased the demand for cloud email security and it is expected to positively impact market growth over the next four years.
IDS/IPS on the rise thanks to increased threat sophistication
The global cloud IDS (Intrusion Detection Systems) and IPS (Intrusion Prevention Systems) market was valued at US$410.4 million in 2015. The sophistication of cyber threats and hacking attempts is a major factor that drives the growth of the global cloud IDS/IPS market, Technavio says.
An exorbitant increase in the number of intrusion attacks on organisational networks and applications located in cloud service provider's remote servers has motivated enterprises and CSPs to increase their spending on cloud security. Instances of internal frauds, and high dependence on cloud computing have further fuelled the demand for cloud IDS/IPS among enterprises, Technavio says.
Related stories
Top stories