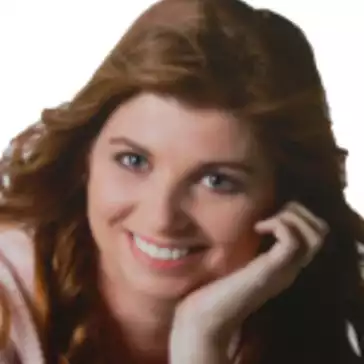 By Heather Wright, Contributor
Brocade is urging channel partners across Australia and New Zealand to think DevOps – or in Brocade's case, NetDev – as businesses increasingly seek a software driven model for the network.
Gary Denman, Brocade Australia and New Zealand managing director, says there is a 'bigger opportunity' for the channel in delivering DevOps when it comes to the network.
"The network is very, very legacy. It's really doing things in the same way they've been done for many years," Denman says.
"But what we're seeing is that ther eis a different way of doing that through a software driven model, whether you want to call it software defined networking or whatever, and with that in mind, this concept of DevOps is really an evolving skillset we think the channel is well placed to deliver.
Denman says customers are seeking in the network the same agile and rapid deployment capability and constant iteration they can attain in applications.
DevOps, which is designed to deliver fast innovations that are incremental, typically doing scrum methodologies to deliver small segments of capability and interating on a two weekly basis.
"When you get really good at it and really fast – and this is a cultural change for customers as well – they're making incremental changes to their network or their applications many times during a single day," Denman says.
"That's a very different model from a skillset perspective in the channel, it's a different skillset in the customer base, but it also means it's a different business model for the channel as well, because it is not big chunky projects over a duration of time, it is just ongoing annuity streams of engagement with a customer.
Brocade has built a DevOps team in Australia as an incubator, though the vendor uses the term NetDev, or network development, and is a proponent of the open source movement.
Denman says using software development methodology on the network opens the doors to new markets for channel partners.
He says the advent of virtualisation and now the movement inside DevOps means traditional software developers, who in the past focused only on applications, can now start developing applications that interact and control the network and the storage platform.
"That gives them greater reach into their customers and additional value into their customers," Denman says.
He cites the example of an application running in a virtual environment, with a new iteration being spun up because of scaling requirements.
"That needs additional network resources, it needs additional bandwidth to be able to deal with the throughput of a particular cycle during the business cycle. It may need additional access to storage because it is going to dump a huge amount of data that it is going to go out and analyse.
"That can all be automated now by someone who has got this application development thinking.
"So if you've got skills in Python, C-sharp, Chef, Puppet – which are tools many people have been using for application development – you can now grow your influence across a broader set of services for customers.
"And customers are absolutely looking for that.
Denman says the same applies for infrastructure specialists who have typically worked in hardware, but now need to start developing and building a software capability.
"Because more and more, we're seeing that extraction in the networking and storage spaces that is taking the logic out of the physical appliance and putting it almost outside of the appliance now.
"So infrastructure people need to start building that capability into application development and application development people have the opportunity to take it into infrastructure.
And typically, historically, they've sat quite apart.
He says thinking about services that traditionally have been provisioned by the infrastructure part of the business is particularly important for those who are looking at the cloud, whether private or public.
"You've got to start thinking about how you're going to deal with load balancing, storage segmentation and you've still got to put some of those pieces together and that's a great opportunity for parts of the channel to build out those capabilities and assist customers with making it easy," he says.
"We see more and more that the days of the large incumbents is challenged and the people who are driving the innovation and change inside our customers today tend to the smaller organisations. And that's because of their specialisation, their depth of capability and skills.
"In the Australian and New Zealand markets we have great skills, some of the best in the world. We don't have many of them, but that's a scale issue.
"But the depth of capability exists and it's really about how you use those to differentiate and provide specific capabilities that add value for your customer and provide a point of differentiation.