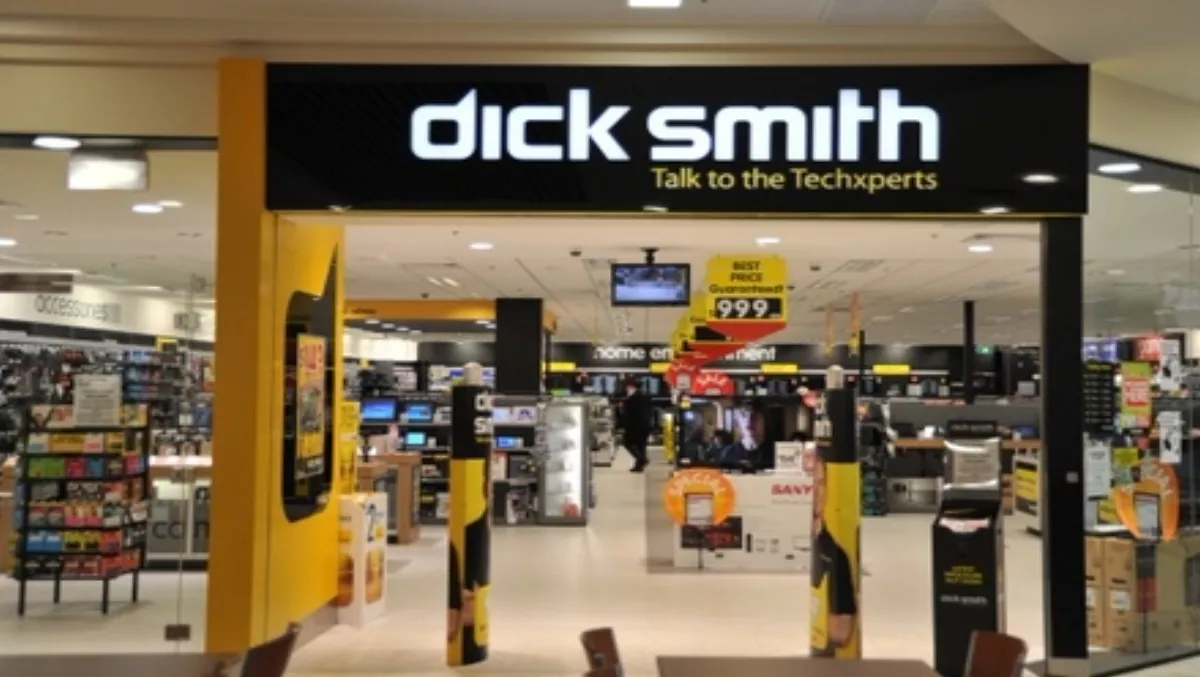 Dick Smith NZ posts best sales performance since acquisition
By Heather Wright,
28 Oct 2015
FYI, this story is more than a year old
Dick Smith's Kiwi operations have reported their best quarterly sales performance since the company was acquired in late 2012.
Nick Abboud, Dick Smith managing director and chief executive, says the company's combined sales for the first quarter improved on the prior year and the last quarter 'with New Zealand experiencing its best quarterly sales performance since acquisition'.
He says the improved sales result was delivered in a 'challenging and competitive environment' in both New Zealand and Australia.
"Gross profit was adversely affected by increased promotional activity and unfavourable product mix, with strong sales growth in unlocked phones and fitness and disappointing sales in tablets, gaming and accessories."
Strong online sales growth was offset by softer retail store sales, impacting the company's gross margin.
Local figures for Q1 2016 were not disclosed by the company, which says the New Zealand store network is 'profitable' and that the company has a strong focus on five year outlook before re-signing leases.
The company currently has 62 stores across New Zealand.
The Q1 2016 results follow a challenging 2015 for the company locally, with Rob Murray, Dick Smith chairman, dubbing New Zealand 'a work in progress for Dick Smith'.
Murray says challenging trading conditions throughout most of New Zealand, a significant increase in competitive promotional activity and a one-off benefit in last year's profit, resulted in a 68% reduction in the Kiwi businesses EBITDA, which plunged to $4.4 million.
"While sales declined for the second year, the rate of decline was half that experienced the year earlier," Murray says.
However, he stood behind the Kiwi business, saying Dick Smith's directors believe there are opportunities for improvement in New Zealand, and the company is continuing to implement improvements including more local advertising, better interest free offers and an improved product range.
Murray says the Australian operations saw strong sales growth for FY2015, despite an intentional reduction in the level of non-profitable promotions in the last quarter.
"Tight cost control generated 22% EBITDA growth and an EITDA margin of 6.6%," he says.
The strong Australian performance helped the company to a 7.5% increase in total sales, at AU$1.32 billion, with comp sales up 1%.
EBITDA for the overall business sat at AU$79.8 million with a 6% margin.
Despite the positive figures for the New Zealand business in Q1 of 2016, the company says it is cautious about the outlook for the all-important Christmas trading period, given disappointing October sales which were well below the level achieved in Q1 2015, and expectations of 'challenging and variable market conditions'.
The company says its net profit after tax could be $5 million to $8 million lower than previous guidance of $45 million to $48 million.