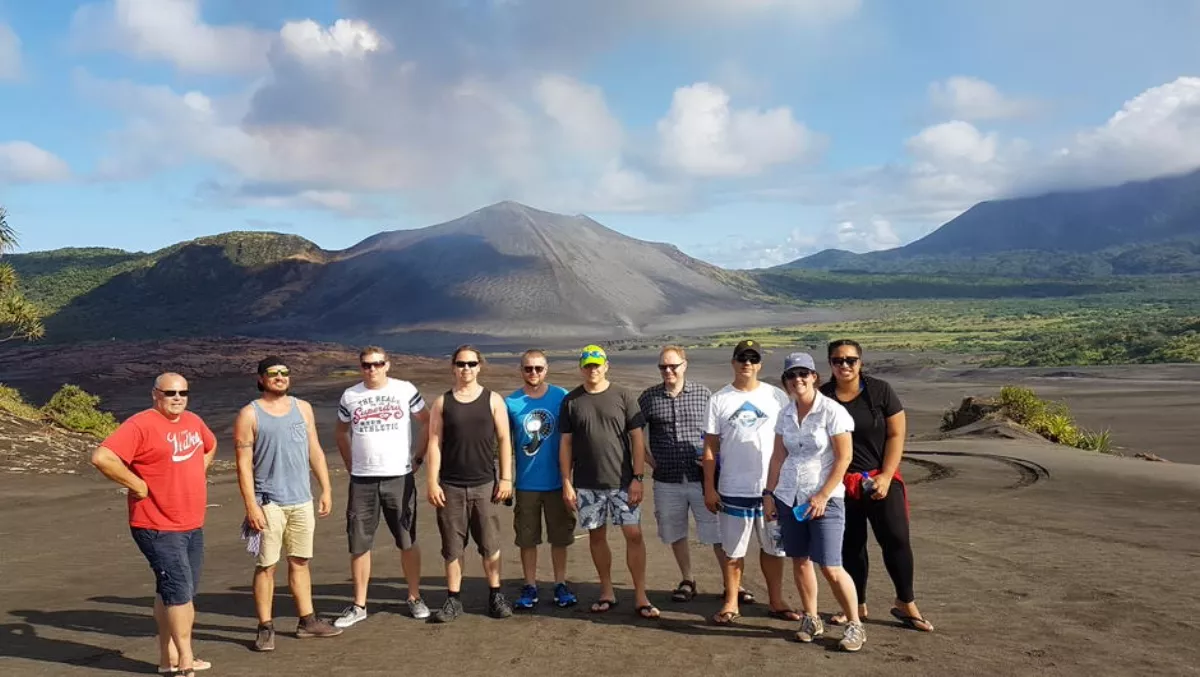 Dicker and APC take resellers on a fiery adventure in Vanuatu
By Ben Moore,
Fri 2 Mar 2018
FYI, this story is more than a year old
Seven resellers won a trip with APC and Dicker Data to spend three nights on the tropical island of Vanuatu, getting to experience a night volcano safari and sip cocktails in an infinity pool.
On the first night of the trip, the visitors were greeted in Port Vila, on the island of Efate, with a traditional dance, a barbecue feast and a taste of Kava.
The following day, the team travelled to Tanna Island to visit the active volcano Mount Yasur.
Armed only with adrenalin, trepidation and excitement, the team then boarded two Cessna 6-seater planes for a flyby that gave a spectacular view of the heart of the volcano.
After making their way back to the mountain via ute, the resellers prepared for the volcano night safari.
A walk around the volcanic crater rim brought them to a lookout where they could enjoy a great view of the magma lake in the crater of Yasur.
As the sun set, the mountain put on a volcanic fireworks display as eruptions of magma exploded up and out towards the crater's wall.
An hour was spent watching the fiery display before returning slowly and carefully to the utes.
After returning to Port Vila the following morning, the group decided on a trip to the resort island of Iririki where they spent some time snorkelling, before lunch and drinks in the infinity pool.
This is the biggest promotion that APC and Dicker have done in the six months that they have been working together.
For partners looking for a promo, the companies are offering mobile power packs and free shipping on any APC products under 20kg with the purchase of an APC Smart-UPS before March 31.
For more information click here.