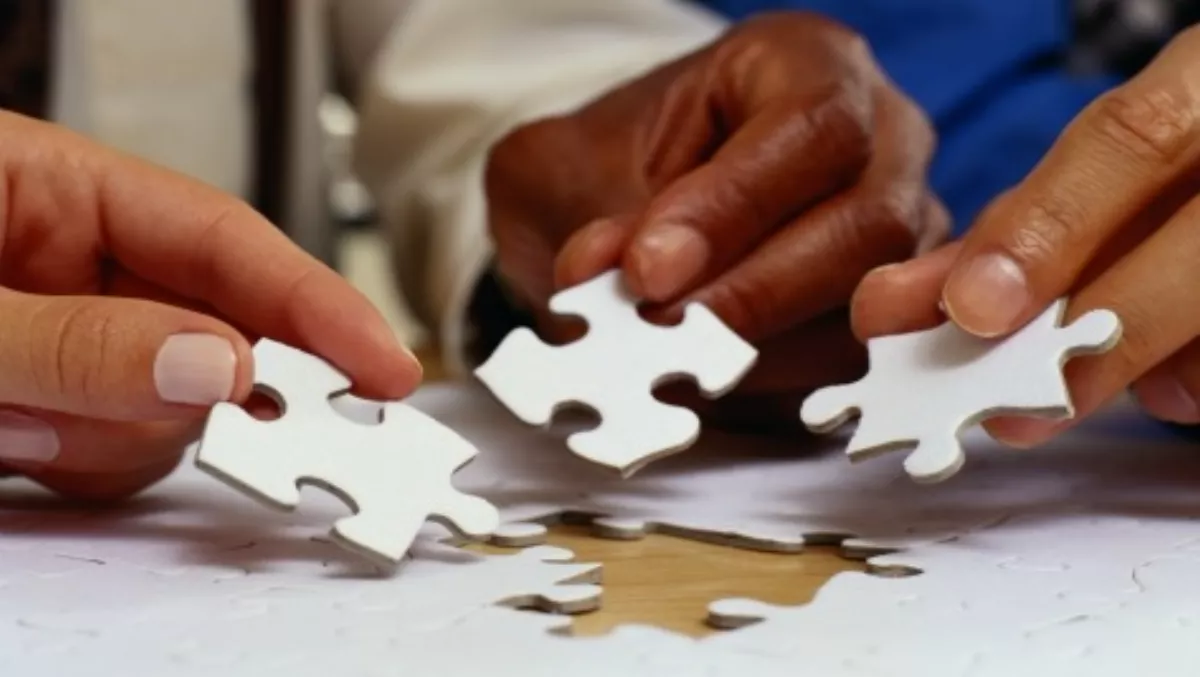 Dicker Data gets Nimble with storage
FYI, this story is more than a year old
Dicker Data has been appointed a second distributor for Nimble Storage in New Zealand and Australia, in a deal which provides a strong attach opportunity for resellers.
The flash storage vendor, which is also distributed locally by NextGen, has global alliances with existing Dicker Data vendors, including Cisco, Citrix and Microsoft with both Nimble and Dicker Data hailing the distribution agreement as an opportunity for resellers to increase their ability to sell complete solutions combining a range of technologies.
David Dicker, Dicker Data chairman and chief executive, says Nimble is a natural fit for the distributor.
"They're heavily invested with a number of our leading vendor partners," Dicker says. "We're seeing continuous, strong growth in our server business and there's a really strong attach opportunity for Nimble across all of the brands we represent."
Nimble Storage says the decision to appoint a second distributor for the market comes on the back of continued growth for the vendor locally.
Bede Hackney, Nimble Storage managing director, saysDicker Data's Cisco partnerhsip strenghtens the distributor's abiity to expand the adoption of the Nimble SmartStack solution, which is based on Cisco UCS and Nimble Adaptive Flash Platform.
Theo Hourmouzis, Nimble Storage APJ director of channels, says "With 100% of our business going through our partner community we believe this partnership will allow us to continue our strong growth and momentum in both Australia and New Zealand, epanding the opportunity for us to provide best in class flash storage solutions to our customers."
Hackney stressed the distribution relationship with NextGen remains strong.
"Both [Dicker Data and NextGen] have the strong industry knowledge, market reach and industry leading technical skills to support our rapid gorwth across Australia and New Zealand," Hackney says.
"Ultimately, with both companies on board, we'll be better able to support organisations with facing the ever-increasing demand on storage infrastructure brought about by the explosion of data with the advent of IoT and server virtualisation," he adds.
John Walters, NextGen managing director, says NextGen has, and continues to have 'an extremely strong relationship with Nimble'.
"They are one of the fastest growing and most exciting growth vendors that I have been involved with in our industry and certainly since the launch of VMware around 2003," Walters says.
"We at NextGen are proud to be an early partner and have helped them grow in the ANZ market to the point that they need to appoint another distributor.
"Choice and competition are important in a maturing market and we are committed to supporting Nimble and our partners even harder in the next phase of their growth and customer acquisition journey."
Earlier this year, Nimble Storage chief executive Suresh Vasudevan told ChannelLife the company planned aggressive growth for the ANZ market with 'very, very strong growth rates, not just in the short term, but longer term too' expected.
He says Nimble's management platform enables its channel partners to wrap a 'wholistic' managed service around the offering, while its alliances with other vendors open the door for resellers to put together an entire solutions stack offering for customers, rather than just selling storage as a standalone.
Related stories
Top stories