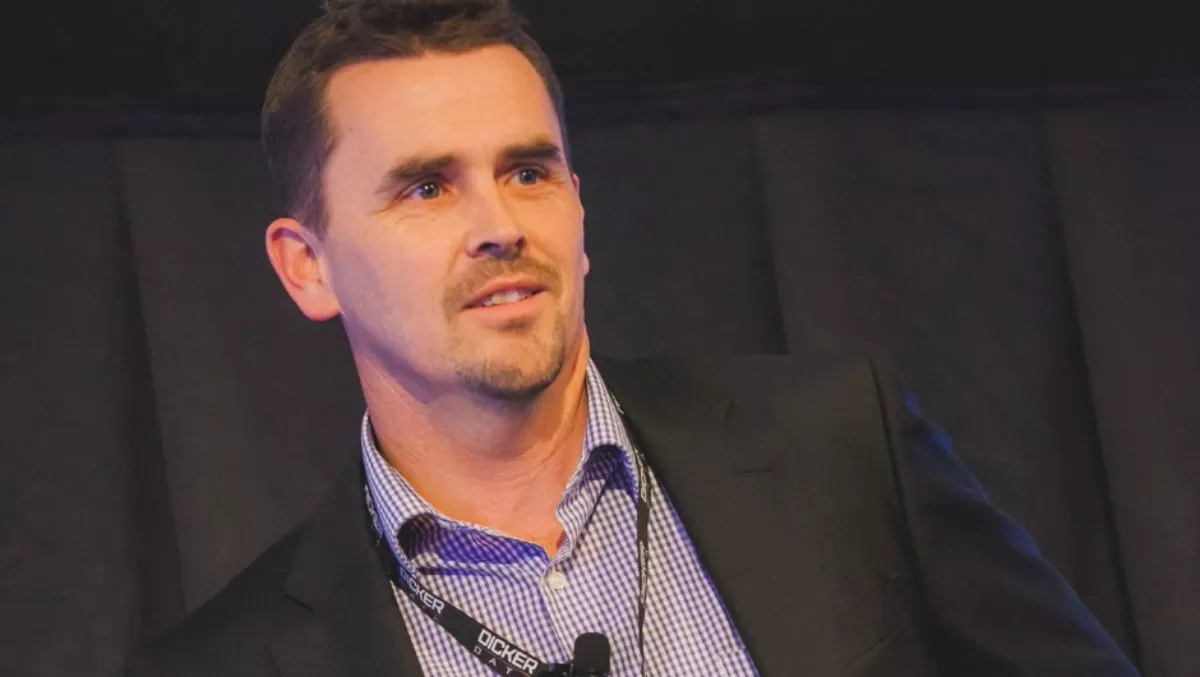 Dicker Data NZ gears up for 'great degree of acceleration' in its business
FYI, this story is more than a year old
Investment in cloud, people and new vendors are on the cards for Dicker Data New Zealand this year as it looks to ramp up its Kiwi business and help resellers capitalise on changing technologies.
After spending the last six months solidifying its business following changes in systems and the rebrand to Dicker Data, Phil Presnall, Dicker Data New Zealand general manager of sales and marketing says 2017 will see 'a great degree of acceleration in our business'.
While he's coy on specifics, he says cloud will be a key focus for the company.
"Cloud is front and centre for a lot of vendors and for us for the coming year as well as investment in a lot of local resource as well."
The distributor's CloudPortal, launched last August, will see increased investment and some new additions, with AutoDesk due to come online in a couple of weeks.
Presnall says over the coming months Dicker Data expects to have Citrix CSP and ArcServe in the CloudPortal alongside Microsoft CSP, Azure, SPLA, Dynamics and Autodesk.
"We've got some dedicated people now focusing on Microsoft Azure, Microsoft CSP and Citrix CSP," Presnall says.
We've got a big focus on those."
Dicker Data was appointed sole distributor for Citrix CSP for the New Zealand late last year.
Presnall says there is now a wide acceptance of cloud by resellers, albeit dependent on what workloads and products are involved.
"Some of the more commodity stuff lends itself to being cloud-based," he adds.
"Microsoft is going through the roof in terms of adoption. The Office CSP program is growing really quickly for us."
He admits however, that for resellers and distributors it has meant a change in business models and how they go to market to ensure they remain relevant to customers and provide offerings around the cloud.
"It's changing technology. You have to adapt. Everyone understands they have to keep changing and moving with the technology because customers themselves are beginning to understand the whole cloud thing a bit more.
"It's a different and a new opportunity."
On that front, Presnall says he believes there's a big opportunity for local resellers to develop their own IP around cloud.
"There's an opportunity not only to transact cloud products but to develop your own IP with products that work with platform vendors. If you can create apps on top of that, that's a great opportunity."
He says there's also plenty of opportunity for resellers in the security market, which shows no sign of cooling.
"I can't think of anyone who says they have enough security people to cope with the demand they see out in customer-land.
"It's a massive opportunity and one that is generally underserved.
"The changing nature of how people are architecting their environments changes the requirements for the security you need and the way it is deployed.
"It's a bit of a moving feast but it's a massive opportunity and one that is a bit underserved in New Zealand."
New vendors
Presnall says Dicker Data New Zealand has an ongoing pipeline of conversations with potential new vendors.
The company signed a five new vendors last year, including Lenovo, Quest, SonicWall and Plantronics.
"We expect we'll take on some more vendors in the coming six months," he says.
The company has been ramping up its volume business portfolio in the past year, and Presnall says initially new vendors are likely to be mainly in the volume category – but vendors for other areas will also be added.
"We've probably got more lined up there at the moment than in the other areas, but it's across the board, definitely.
"Where there's a vendor with a good product in the market we want to be part of that ecosystem."
He says while adding more vendors to the volume business is there's more to it than that.
"We have to make sure we are also driving some value around that. We don't want to set up a volume business where it is all about product and price. Yes, that's important, but again people and relationships are important as well."
Presnall the next couple of months will see Dicker Data 'make a big splash' with Lenovo – which it added to its volume portfolio late last year.
Another of its new signings, Plantronics, is also proving a winner for the company.
"There's a big opportunity around the UC stuff we're doing with Plantronics. It's been a really, really good relationship for us and we've seen a lot of new resellers come board with that – new resellers to Dicker Data."
Staff numbers will also be getting a boost in the coming weeks and months.
The distributor added Lenovo to its volume portfolio late last year, in a deal which will see the addition of a number of new Lenovo-focused staff to Dicker Data's team.
"There will also be a bit of a refocus in Wellington as well," Presnall says. "We've been a little light on the ground there in the last few months and are looking for some people there as well."
Several Wellington staff moved on last year, with Dicker Data now looking to fill those roles. The bolstered Wellington team will also include Lenovo resource.
The company currently has around 60 staff locally. "That will increase a bit when we bring Lenovo on," Presnall says.
"Really for us the opportunity is not dissimilar to what it has been in the past in that if you have got really good people – experts in the area they work in – they add value to the channel. We take a lot of time to make sure we recruit well and put the right people in the right roles to offer value to the channel.
Related stories
Top stories